Multifunction vaping isn't exactly a new technology. Atmos RX and a number of other brands have released vape pen models that can be used as an oil pen, a dry herb vaporizer pen, and a wax pen vaporizer; however, legal marijuana vaporizer models with multifunction technology are much more rare. Now, AtmosRX is changing that with the Atmos Astra vaporizer, a 3-in-1 portable vape that works as an oil vaporizer for e-juice, a dry herb vaporizer, and a wax vaporizer. Read on for our complete Atmos Astra review to discover the benefits and drawbacks of the model.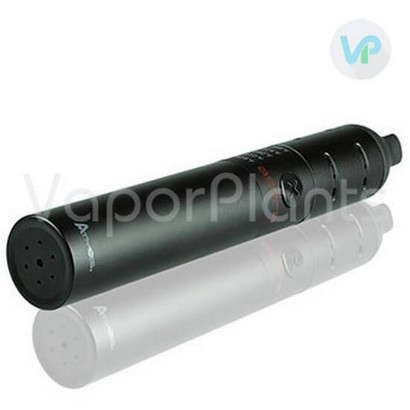 The Basics of the Atmos Astra Vaporizer
- Price - sold for just $99, the Atmos Astra is a mid-range portable vaporizer; however, when you consider the price you would pay to buy three different vapes for dry herbs, wax, and oil, the 3-in-one vaporizer's value becomes apparent.
- Vapor Quality - as a convection vaporizer, the Atmos Astra Vaporizer is highly efficient and won't combust your herbs. In all three modes, the Atmos Astra offers vapor with a pleasing taste and maximum potency. As an herbal vaporizer, the model can produce large vapor clouds, but vapor production is more limited when the model is used as an oil or wax vape.
- Guarantee - this Atmos vaporizer has a 5-year warranty, which is long compared to other portable vapes in this price range.
- Prep Time - you can load the Atmos Astra rather easily, but its heat up time is a little lengthy at 90 seconds. This is due mainly to the fact that the vape is a convection vaporizer, and it takes time for the air inside to heat up to high enough levels to warm the herbs.
- Portability - the Atmos Astra Vaporizer will fit in your pocket for easy carrying, but it is larger than a standard vaporizer pen. Its larger size makes it slightly less discreet, but you'll still be able to easily take this vape with you when you're traveling.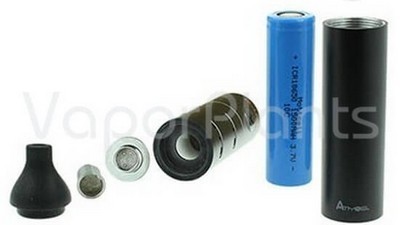 - Ease of Use - one of the biggest problems with the Atmos Astra is that it has a lot of resistance, which can make it hard to get a big deep draw, especially for someone with breathing difficulties. The vaporizer will also need frequent cleaning, as it has air flow holes that can become quickly clogged.
- Heating and Temperature Regulators - the Atmos Astra Vaporizer allows you to choose from five temperature settings, and it holds its temperature well no matter what you're vaping.
- Power Supply - with a fully charged battery, the Atmos Astra Vaporizer can be used 3 or 4 times, which is about average for a portable vaporizer.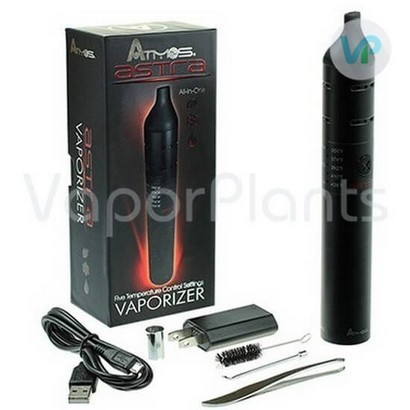 Pros of the Atmos Astra Vaporizer
Economical vaporizer
3-in-1 design lets you use dry herbs, wax & oil with one device
Advanced convection air flow for efficiency
Very good vapor taste and potency
Vapor quantity with dry herbs is  good
Long, 5-year warranty
Cons of the Atmos Astra Vaporizer
Vapor can be thin with wax and oil
High resistance can make the vaporizer hard to use
Frequent cleaning is needed to keep the vape working well
Longer heat up time than many portables
The Atmos Astra Vaporizer is a good investment for any vapor enthusiast who is looking for a daily use dry herb vaporizer that can double as a wax and oil vape. While it does have some downsides, the Atmos Astra offers value for its price, especially compared to the price of purchasing three different vaporizers. You can check out the product page here at VaporPlants.com to learn more about this Atmos vaporizer.
VaporPlants is your home for the best Vaporizer, Vape Pen, and Vaping products
Buy Vaporizers and Vape Pens from VaporPlants.com