AtmosRX is known for producing vape pen products that are affordable, yet well constructed, and one of their latest innovations is the Atmos Jump Vaporizer Pen. This dry herb vape pen has a number of unique features, which set it apart from other vaporizer pen dry herb models on the market and make it a good investment. Read on for our full Atmos Jump vaporizer review.
The Basics of the Atmos Jump Pen Vaporizer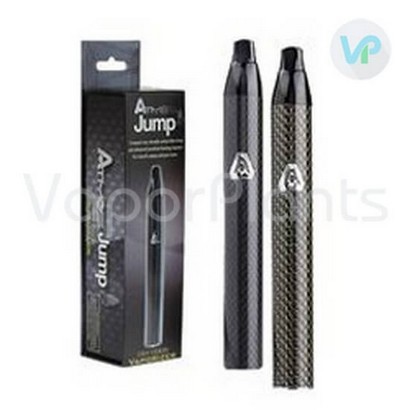 - Price - the Atmos Jump Vaporizer Pen sells for $64 here at VaporPlants.com, making it more affordably priced than many dry herb vaporizer pen models.
- Vapor Quality - combustion is always a concern with a dry herb pen vaporizer, and even some previous Atmos vaporizer pen models have had problems with burning rather than vaporizing herbs. As a convection vaporizer, the Atmos Jump vapor pen does not pose a risk for burning and provides very impressive vapor quality. The taste and potency are exceptional, as is the smoothness of the vapor; however, the vape pen doesn't provide very thick clouds of vapor.
- Guarantee - Atmos RX offers a 5-year warranty on the Atmos Jump herbal vaporizer, a longer warranty than what it offered on most vape pen products.
- Prep Time - unlike other convection vaporizer models, the Atmos Jump herb vaporizer reaches working temperature in just 7 to 10 seconds. The vape pen is easy to load, but you do need to grind your herbs very finely for best results.
- Portability - because the Atmos Jump Pen Vaporizer is a carbon fiber vaporizer, it's incredibly lightweight but more durable than an ordinary metal vape pen. This makes the vape very easy to take with you. The dry herb vaporizer pen is 5.75 inches long, which is bigger than some other models but still compact.
- Ease of Use - with just one button, the Atmos Jump Pen Vaporizer is easy to operate. Cleaning is simple with a cotton swab.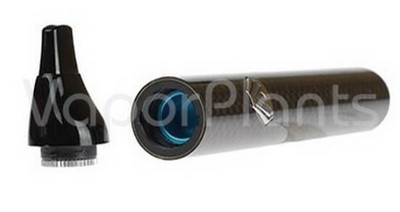 -Heating and Temperature Regulators - the Atmos Jump Pen Vaporizer only has one temperature setting, and while this reduces flexibility, most vaporizer pens today are being made without variable temperature technology.
- Power Supply With the Atmos vaporizer pen, you receive a 1200mAh battery that can last through 5 to 6 sessions before it requires charging. The battery takes about 2 to 3 hours to charge fully.
Basic Pros of the Atmos Jump Pen Vaporizer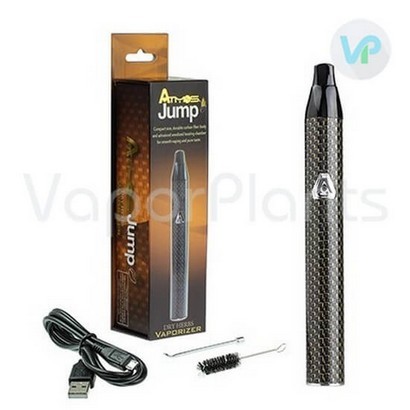 Very affordably priced
Excellent vapor taste and potency
Simple to load, use, and clean
Long battery life
Durably crafted out of carbon fiber
Convection vaporizer heating system eliminates combustion risk
Long 5-year warranty
Lightweight
Fast heat-up time
Basic Cons of the Atmos Jump Pen Vaporizer
Clouds of vapor are a little thin
Battery can take up to 3 hours to charge, longer than some vape pens
A little larger than some other vaporizer pens
Only one temperature setting
The Atmos Jump Vaporizer Pen is truly an excellent value for the price. The vape pen can hold its own against similar vaporizer pens that cost much more, and it offers incomparable durability due to its carbon fiber construction. You'd be hard pressed to find a better herb vaporizer pen for the money. You can purchase your Atmos Jump dry herb pen right here at VaporPlants.com. Check out the product page to learn more.
VaporPlants is your home for the best Vaporizer, Vape Pen, and Vaping products
Buy Vaporizers and Vape Pens from VaporPlants.com