It's nice to be able to experiment with different types of material to find what works the best for you. The Atmos Junior is a compact vape intended for those who like to mix things up, as it can be used as a conduction dry herb vaporizer, a wax vaporizer, or an essential oil vaporizer. Read on to learn all about the features, benefits, and drawbacks of this wax vaporizer.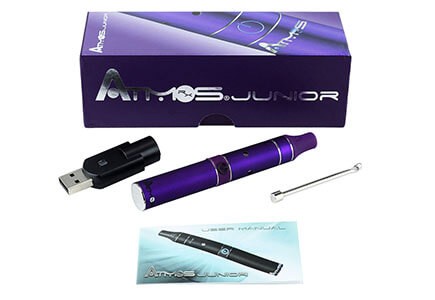 Pros of Atmos Junior
Very economical
Above average quality vapor with oils and waxes
Long warranty
Compact and easy to carry
Simple to load and use
Doesn't leak like other oil and wax pens
Short recharge time after the first charge
Cons of Atmos Junior
Frequently combusts dry herbs
Short battery life
Problems reported with battery failing
Basics of Atmos Junior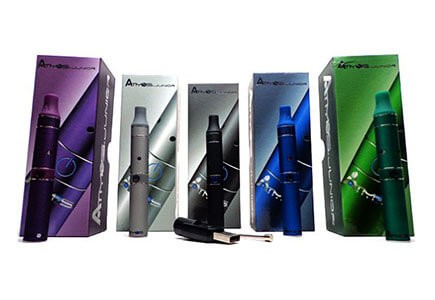 - Price - The Atmos Junior oil, wax, and herb vaporizer pen sells for around $49, making it inexpensive, particularly when you consider the cost of purchasing three separate pens for oils, waxes, and herbs.
- Vapor Quality - When you use the Atmos Junior as a dab vaporizer or an oil vaporizer, you'll get above average vapor quality with a smooth taste, but the unit does tend to lose flavor and produce slightly harsher vapor toward the end of a session. The pen really isn't recommended for use as an herb vaporizer, as there is a high risk of combustion when using this vape pen with ground material.
- Guarantee - Atmos offers a 5-year warranty on the Atmos Junior wax vaporizer, which is a rather long warranty for a portable vaporizer pen. There are reports of the battery having a short life, but Atmos stands by their product and will make things right if the battery does not last for the amount of time it should.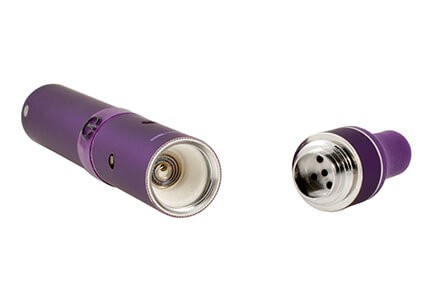 - Prep Time - Loading the Atmos Junior Portable Vaporizer Pen is easy. When you use it as a wax vaporizer, you can dab your material into the cartridge easily, and filling the oil tank is equally simple. If you do choose to use the unit as a dry herb vape pen, be sure to grind your herbs very finely for best results. The vape pen heats up quickly.
- Portability - Very compact, the Atmos Junior is easy to carry with you on the go, and it has a great design that resembles a traditional vape pen.
- Ease of Use - With just one button, the Atmos Junior is straightforward and ideal for beginners. The vaporizer is well sealed, so it won't leak if you're using it with oil or wax.
- Heating and Temperature Regulators - There is only one temperature setting available with the Atmos Junior wax vaporizer. The temperature is ideal for oil and wax, but it tends to run too hot for herbs.
- Power Supply - On a single charge, the Atmos Junior Portable Vaporizer Pen can provide about 45 minutes of continuous vaping time, which is a little short for a vaporizer pen. The oil, wax, and herbal vaporizer pen takes about 1 to 2 hours to charge, but the initial charge takes about 8 hours.
If you're looking for an inexpensive portable vaporizer pen for waxes and oils, the Atmos Junior is a good investment. The vape is not recommended for dry herbs, and it is most likely to suit the needs of beginners, as experienced users will likely want a unit that provides more control over temperature and higher quality vapor. See our other vaporizer reviews for more options, when it comes to vape pens.
Video: Atmos Junior explained