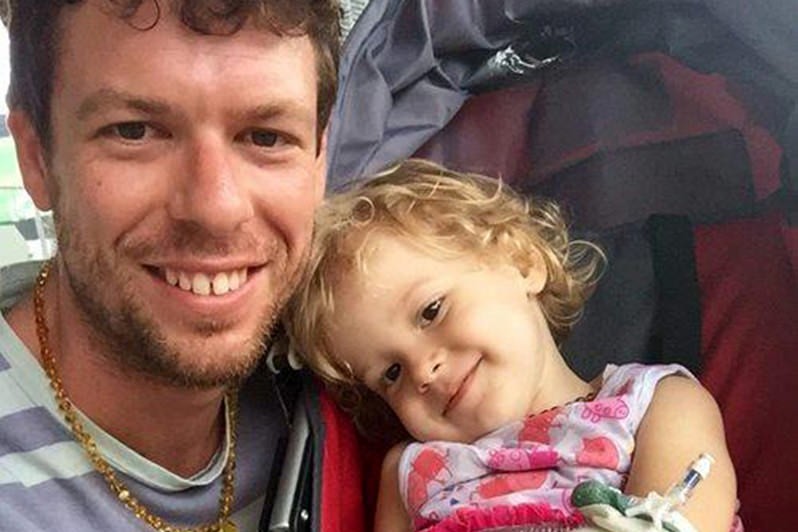 2015-02-04 15:05:59
Many people, all around the world, are demanding that their governments research the potential for medicinal marijuana relieving symptoms of serious illnesses. There have been many reports of marijuana aiding in the relief of epileptic seizures, and the painful side effects caused by cancer.
A father in Australia is facing prison for giving his 2 year-old daughter marijuana, in order to provide pain relief for her cancer-stricken body. This has caused a huge uproar among the citizens of Australia to legalize the drug for medicinal purposes.
The father was arrested outside his daughter's hospital on January 2nd for allegedly placing marijuana oil in her food. Under Australian law, he is being accused of giving dangerous drugs to a minor, and could face up to 25 years in prison if found guilty.
A petition has been started online requesting Queensland State Premier Campbell Newman to intervene on the part of the father. To date, they have accumulated over 155,000 signatures.
Leading supporter, former doctor, and health spokesman for the minor Greens Party, Senator Richard Di Natalie, believes this case is turning up the heat on Australia's nation-wide ban on marijuana. Di Natale stated he was quite surprised how massive this issue has become among Australians, due to the father's arrest and potential sentencing.
After his first appearance in court, the magistrate released the father on bail, but barred him from making any contact with his daughter. The daughter has been diagnosed with advanced neuroblastoma. This form of cancer is typically found exclusively in young children and infants.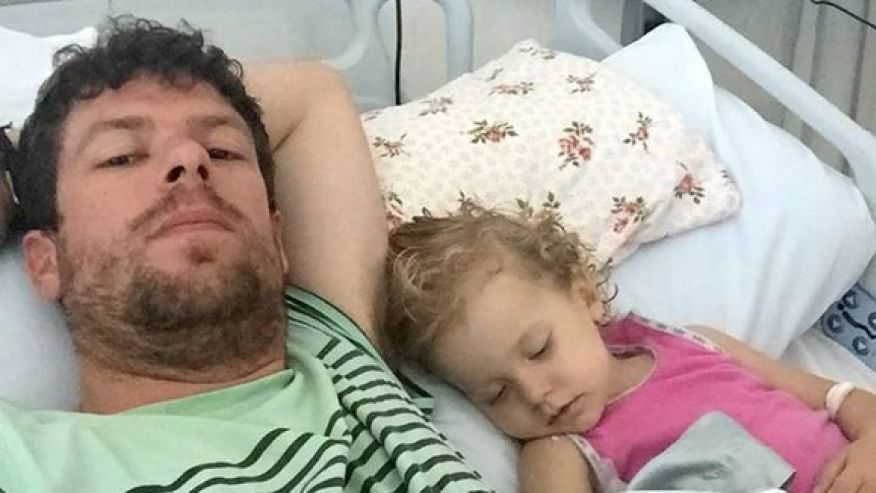 What Is Neuroblastoma:
This is a malignant tumor of immature nerve cells that starts in the autonomic nervous system, or adrenal gland, and spreads very quickly.
Last week the courts eased up on the ban, allowing him to visit his daughter under medical supervision. He will be returning to court on February 23rd.
A group of medicinal marijuana supporters held a rally outside the court, protesting the court's stance against the father. Meanwhile, a group of mothers with terminally ill children held a demonstration outside the state health department.
One mother stated that she wants the best quality of life for her child, because alternative drugs have delivered no help whatsoever. Her teenage son has a form of epilepsy known as Dravet's syndrome, which is extremely difficult to treat.
Medical authorities in Australia question the validity of medicinal marijuana's benefits. Although Premier Newman is sympathetic regarding medicinal marijuana, he believes any decisions should be based on information compiled from the Federal Health Authorities.
The most populated, conservative area of Australia, New South Wales, announced last month that medicinal marijuana will be used to treat children with serious epilepsy, adults with terminal illnesses, and other patients who suffer from the side effects of chemotherapy treatments.
Victoria, which has the second largest population with a center-left government, has announced they want to be the first state in Australia to legalize medicinal marijuana by the end of 2015. There have been no oppositions brought by any state leader in Australia.
Conservative Prime Minister, Tony Abbot, is supporting a federal law for the legalization of medicinal marijuana throughout Australia.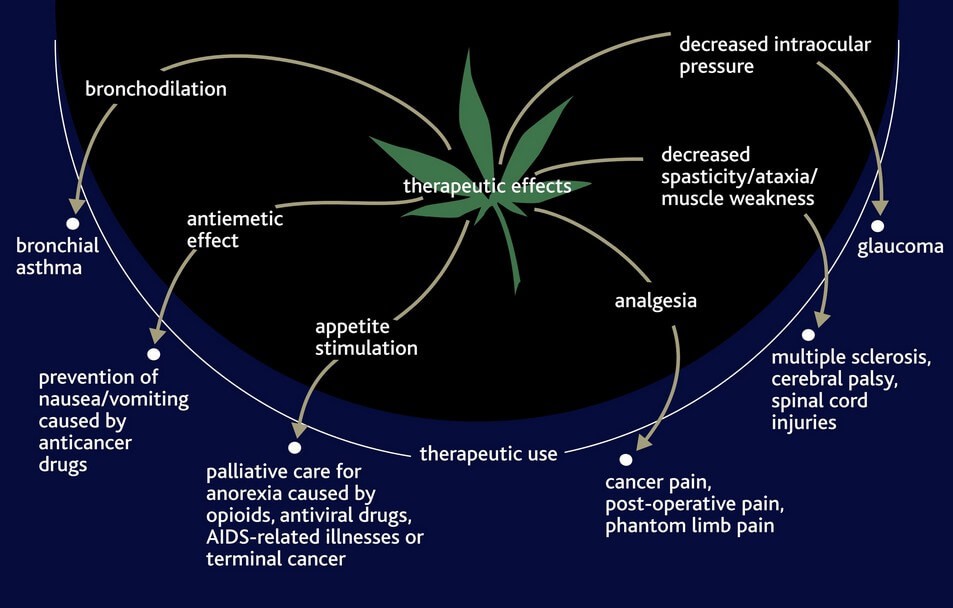 Prime Minister Abbott sent a letter to Alan Jones, Sydney broadcaster and influential conservative, stating his feelings on this issue. He advised that he has no problems with medicinal marijuana, nor any issues with the use of medical opiates.
On the subject of medicinal marijuana, Senator Di Natale stated that legalization has grown enormously. Strong unanimity among political leaders, along with conservative support, is of the utmost importance. Senator Di Natale has introduced legislation in Parliament that would allow an independent regulator to license the growing, manufacturing, and distribution of medicinal marijuana. Individual states may allow or choose not to allow the legalization.
Although many proposals failed, due to outside governmental parties, Di Natale's bill has the support of many multiparty Parliamentary Groups for Drug Policies and Law Reforms.
Conclusion:
By Australian law, the name of the father may not be released. The father has not made any comments to date. Hopefully, Australia will make a land-mark decision legalizing medicinal marijuana. This could lead other nations to take a closer look, instead of arresting parents, who only want what is best for their children.
If you or your loved one is using medical marijuana, and is looking to start vaporizing it, please check out our selection of different best vaporizer and best vape pen models.

References:
cancer.gov
dravetfoundation.org
Photo credit: Adam Koessler with Rumer Rose. Photo by Facebook.