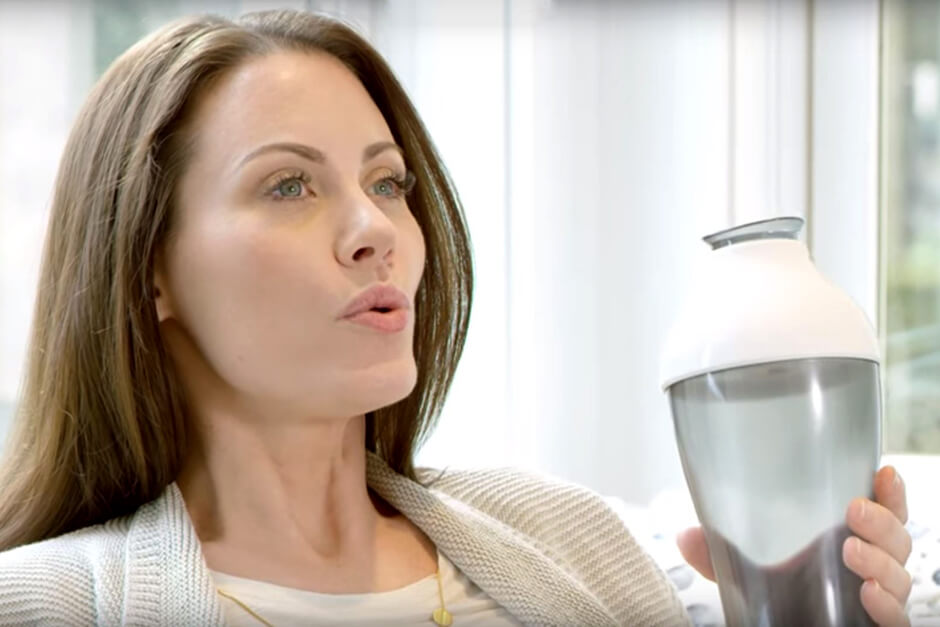 2016-08-03 17:31:44
Many people wake  up each morning, stumble into the kitchen, insert a pod into their coffee maker and have a piping hot cup of joe brewed in minutes. Now, one company is striving to make using a medical marijuana vaporizer just as easy with the first-ever portable vaporizer inspired by pod-style coffee makers.
Born out of Necessity
Michael Bourque struggled for years with anxiety and ultimately found that medicinal wax weed was the best way for him to get relief. Unfortunately, smoking wax irritated his throat, so he began investigating new ways to smoke wax. First he discovered the world of vaporizers, and while the vaporizer weed units proved to be beneficial, he thought they were overly complicated. Convinced that he could create something better, he teamed up with Dave Manly of Keurig to found a company called CannaKorp in hopes of creating the best portable vaporizer on the market today.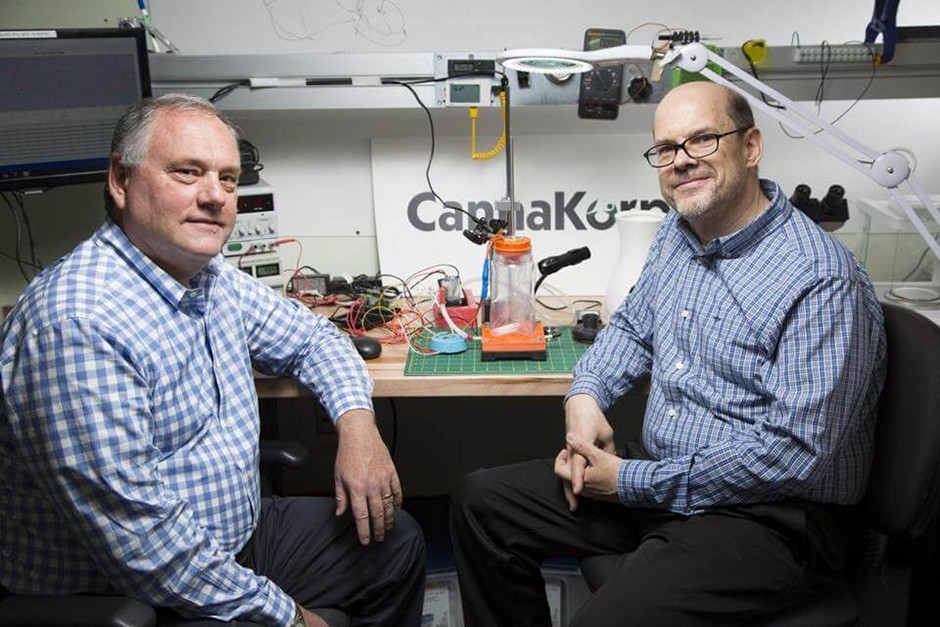 Meet the CannaCloud
The innovative vaporizer developed by CannaKorp is known as the CannaCloud. Just like a standard vaporizer for medicinal weed, the CannaCloud heats cannabis to produce a clean vapor, which can be inhaled to reap the benefits of the active compounds in cannabis. This weed vaporizer is unique because it uses specially designed capsules similar to what you load in a Keurig coffee maker. As a result, there is no need to grind herbs or deal with messy wax concentrates to benefit from using the vaporizer.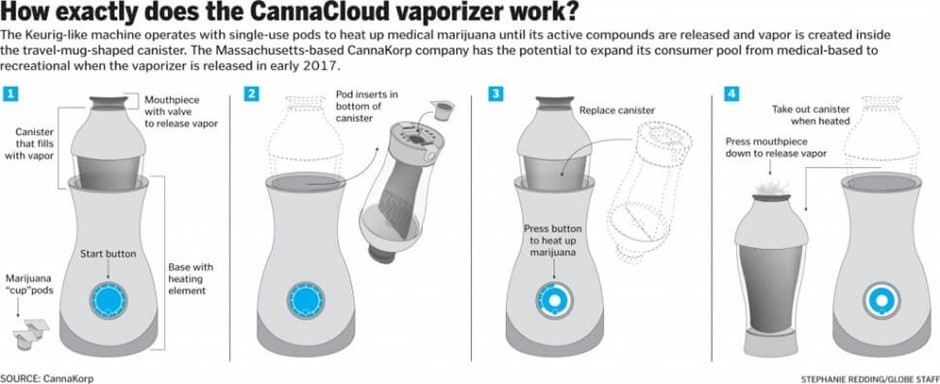 Larger than most handheld marijuana vaporizers, the CannaCloud comes with a special heating base that warms the portable vaporizer up in just 60 seconds. The wireless handheld vaporizer produces a satisfying amount of vapor for a single session. After vaping, users simply remove the used pod and insert a new one for their next session.
The marijuana pods are filled with medicinal-grade marijuana that is produced by independent licensed growers. Currently, the CannaCloud is available for purchase in most states where medicinal and recreational marijuana is legal.
While the large weed vaporizer is bulkier than others on the market today, it's easy to see how it could be a convenient option for beginners and for people who need a simple-to-use vaporizer to get the medicine they require.
CannaCloud Vaporizer System Demonstration Video
Buy Vaporizers and Vape Pens from VaporPlants.com
References: psfk
Photo Credit: cannakorp