The Da Buddha by 7th Floor is a desktop vaporizer for dry herbs that is a favorite of many vape enthusiasts, particularly those who prefer more economical designs but still want satisfying quality. The whip-style vaporizer has a number of benefits, but there are a few drawbacks to choosing Da Buddha Vaporizer over other desktop vapes.
Basics of the 7th Floor Da Buddha Vaporizer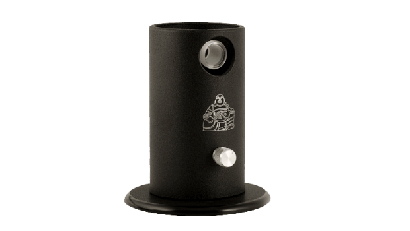 Price - At a price of $189, the 7th Floor Da Buddha Vaporizer is one of the less expensive desktop vaporizers on the market today. Many vape enthusiasts consider it to be the least expensive vaporizer that is still capable of producing vapor of adequate quality to make for an enjoyable experience.


Reputation – While the 7th Floor Da Buddha Vaporizer does not have the same stellar reputation as other dry herb vaporizers like the Volcano, it is known for producing satisfying vapor. Most people consider the amount, taste, and potency of draws from the DBV to be average when compared to all desktop vaporizers, and above average when compared only to vapes sold at a similar price.


Guarantee - The heating element on the 7th Floor Da Buddha Vaporizer has a 3 year warranty, which is about average for desktop vaporizer models and a little less than what's offered on some other vapes. The glass components of the vaporizer are not covered by the warranty, and they can break if they are not cared for properly. It's recommended that the vaporizer always be stored in its padded carrying bag when not in use to protect the pieces.


Prep Time - The 7th Floor Da Buddha Vaporizer does not require a lot of time to setup. The unit gets hot in approximately 2 to 4 minutes, which is about average for desktop vaporizers, even those that are more expensive.


Heating and Temperature Regulators
- The DBV features a powerful ceramic heating element, and it does allow you to set the temperature to the optimal level for whatever you're vaping. One thing to keep in mind is that there are no numbers on the dial, so it is hard to set the temperature precisely.


Ease of Use - With the 7th Floor Da Buddha Vaporizer, there are not a lot of buttons to push or settings to configure. Most people will be able to begin vaping and getting satisfying draws with the vaporizer right away. The DBV has a ground glass connection as a standard feature. A benefit of this is that it holds the wand in place, so there is no need to grip it while vaping. The only problem with the ground glass connection is that the angle of the wand causes the herbs to fall down inside of the whip, which can result in uneven heating. To eliminate this, it's necessary to stir the herbs frequently. This somewhat lessens the benefits of having the hands-free connection.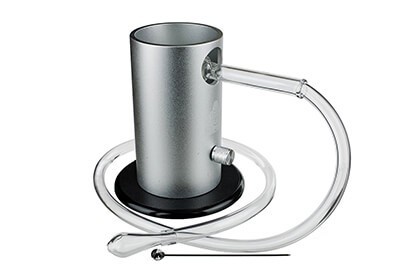 Pros of the 7th Floor Da Buddha Vaporizer
7th Floor Da Buddha Vaporizer provides vapor of above average quality
Vapor quality is still adequate even when compared to more expensive models
Very inexpensive desktop vaporizer option
Ground glass hands-free connection allow you to let go of the whip
High quality ceramic heating element heats up rather quickly
Has adjustable temperature settings for customizing heat levels
Most people will find the desktop vaporizer easy to use
Cons of the 7th Floor Da Buddha Vaporizer
Need to stir dry herbs often to prevent waste due to uneven heating and to prevent combustion
Glass components are fragile and can easily break
There are no numbers on the heating dial, making it hard to set the desktop vaporizer to a precise setting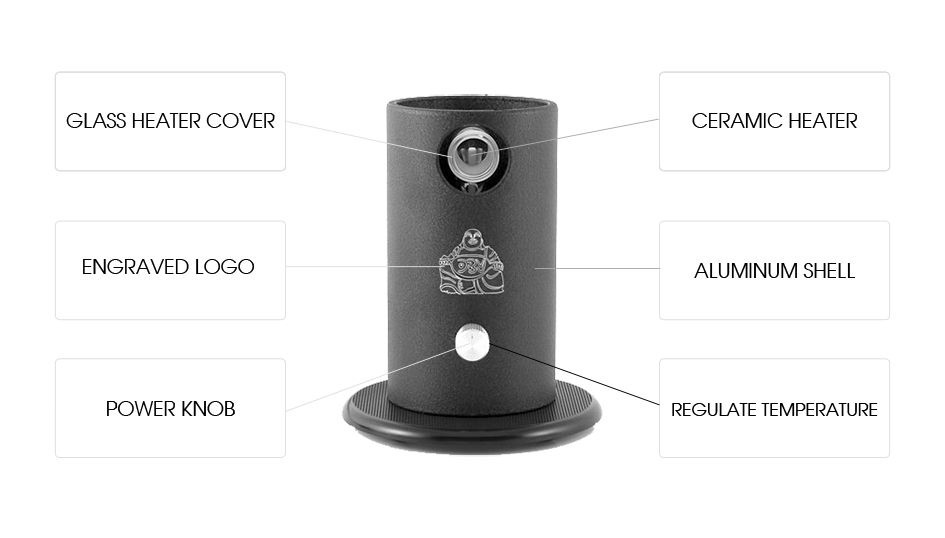 Da Buddha Vaporizer for Dry Herb by 7th Floor Video Review
Buy Vaporizers and Vape Pens from VaporPlants.com