FlytLab has been around for a few years and is known for making cheap vaporizers. Their original H2Flo had a few issues mainly due to its size and its tendency to produce a slightly harsh vapor; however, the company has been hard at work to create a follow-up model. That new vape, the FlytLab Lift, is finally available. Read on to find out more about it.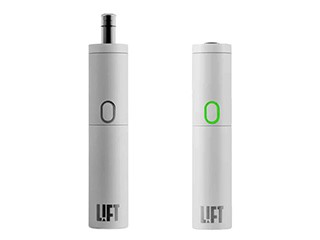 Pros:
Economical price
Convection style vaporizer that keeps herbs a safe distance from heat source
High quality ceramic chamber for vapor purity
Above average flavor and potency on mid and low temperatures
Fast heat up
Simple to use
Cons:
Can be a bit hot and harsh on the high temperature
Vapor clouds are not very big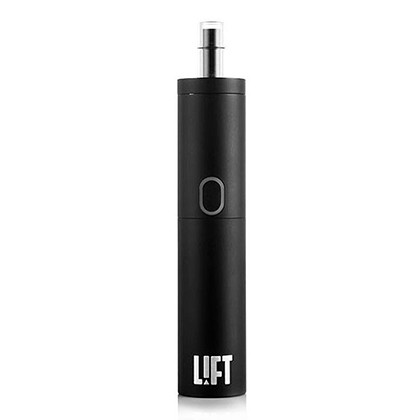 - Price - The FlytLab Lift retails for $150, making it a very affordable portable model. It sells for a fraction of the cost of the Firefly 2 and Pax 3.
- Vapor Quality - Inside of the Lift is a ceramic chamber and a screen that keeps herbs a safe distance from the heating element. This makes it a convection style vape, and as such, the vapor does take a little time to start flowing when you begin a session. On the low and mid settings, the Lift will give you flavorful vapor that is rather potent but the cloud size is small. To increase the potency and cloud size, you can move up to the highest heat setting, but vapor does tend to get harsher and hotter at this level.
- Guarantee - The Lift comes with a 10-year warranty, which is rather long for a portable herbal vaporizer.
- Prep Time - Ready in 60 seconds, the FlytLab Lift heats up fast for a convection-style vape. To get the best vaporizer results, you will need to spend some time grinding your material. The finer it is, the more efficient the vaporizer will be.
- Portability - While larger than a vaporizer pen, the FlytLab Lift is much smaller than the H2Flo vape from FlytLab. Its mouthpiece retracts into the top of the dry herb vaporizer to make its size even more compact. Available in black and white, the vape is relatively compact, as you can easily cover up its power light while you draw.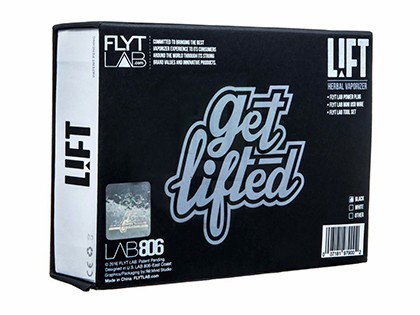 - Ease of Use - The Lift is very simple to use. It only has one button, and it does not have much draw resistance, so beginners can utilize it with ease.
- Heating and Temperature Regulators - As previously mentioned, the FlytLab Lift has three temperature settings. The vape is well regulated and holds a steady temperature throughout use. Based on testing, only the Low and Medium heat settings are recommended with this vaporizer.
- Power Supply - The FlytLab Lift offers average battery life for a portable vaporizer. Its illuminated button lets you check how much power remains with a three-color system for added convenience.
If you are looking for a cheap vaporizer that is a step up from a vaporizer pen, the Lift could be a good investment. Just keep in mind that you will need to grind your herbs finely and make sure they are well dried to get good results from this vape.