G Pen has long been a leader in the design of portable vaporizer and vaporizer pen products, but their previous dry herb vaporizer models have left something to be desired. The original herbal vaporizer units from G Pen for medicinal marijuana and legal recreational cannabis use, are known to burn herbs, and the larger portable medicinal cannabis vaporizer, the G Pro herb pen, lacks many of the features found in other portables.
The manufacturer of G Pen vaporizers, Grenco Science, has heard this feedback loud and clear and introduced a new vaporizer for dry herbs to solve these problems. It's called the G Pen Elite Vaporizer, and you can read on to learn more about it.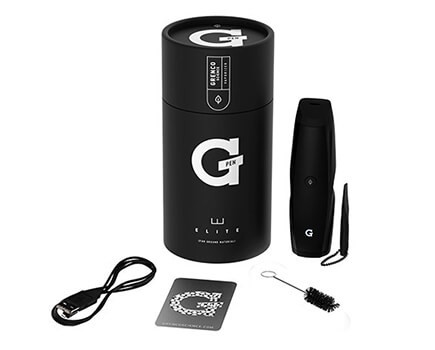 Basics of G Pen Elite Vaporizer
- Price - The G Pen Elite Vaporizer sells for only $170, making it much less expensive than other dry herb vaporizer portables like the Firefly and the Pax 2.
- Vapor Quality - Compared to portable herbal vaporizer models that are similarly priced, the G Pen Elite Vaporizer may be the best dry herb vaporizer in terms of vapor quality. The unit can give you large clouds of above average tasting vapor. Still, the vapor quality is not as good as what you'll get from some of the higher end cannabis vaporizer options.
- Guarantee - The G Pen Elite Vaporizer only has a 1-year warranty. That's about average for a weed vaporizer of its price, but the models that it claims to compete with typically have longer warranties.
- Prep Time - With the G Pen Elite vaporizer, heat up is rather quick, but you will need to take the time to finely grind your herbs to get good results.
- Portability - The G Pen Elite Vape is small enough to take with you on the go, but it's by no means the smallest portable vaporizer on the market. It is more conspicuous than a vaporizer pen, and it is larger than some other portable units.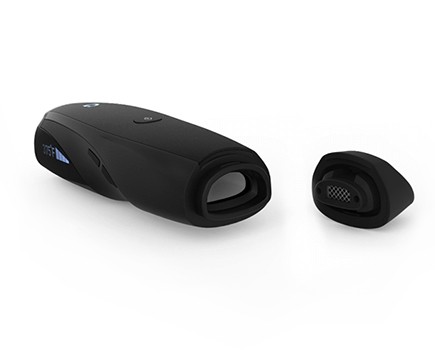 - Ease of Use - Ergonomically designed, the G Pen Elite Vaporizer fits comfortably in the hand and is simple to grip. The herbal vaporizer is also easy to operate, as it has just one button to control every aspect of the vape. Even a beginner can use the herb portable vaporizer easily on the first try.
- Heating and Temperature Regulators - The G Pen Elite Vaporizer is the first G Pen weed vaporizer that allows you to set the temperature to a precise level between 200 and 428 degrees Fahrenheit. This makes the vape more versatile, and gives you more control over the efficiency, cloud size, and smoothness of the vapor.
- Power Supply - You'll need to charge the G Pen Elite Vaporizer for 3 hours before you can use it. The battery life and recharge time for the included lithium ion battery are about average for a portable dry herb vaporizer pen.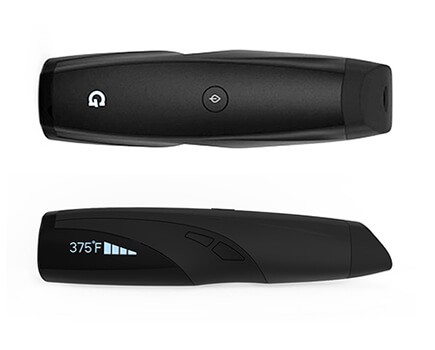 Pros of G Pen Elite Vaporizer
Economical
Very good vapor quality
Ergonomic design makes it easy to grip
Very simple to use
Flexible temperature settings with LCD display
Cons of G Pen Elite Vaporizer
More expensive vapes do provide better quality vapor
Larger than some other portables
For the price that you'll pay for the unit, the G Pen Elite Vaporizer is likely the best vaporizer for dry herbs that you can buy. This vape is great for beginners who want a good experience, but don't want to invest a lot in a first marijuana vaporizer, as well as for more experienced vaporists who want a more economical unit. While there are vaporizers out there that provide better quality vapor, you'll typically pay $75 to $100 more for them.
Video: G Pen Elite Vaporizer in action
Buy Vaporizers and Vape Pens from VaporPlants.com