Grenco Science introduced the G Pro Vaporizer as a compact dry herb vaporizer that's larger than their G Pen vaporizers but still compact enough to use easily on the go. Since then, the brand has teamed up with fashion labels, record labels, and notable performers to introduce new redesigns of the dry herb vape, like the Snoop Dogg Bush G Pro, which comes with a music download, and the G Pro Black Scale Herbal Vaporizer, which has a very sleek, fashion forward design. All of the vapes from the original to the Black Scale G Pro Herbal have similar features, so this review will discuss them all together.
Basics of the G Pro Herbal Vaporizer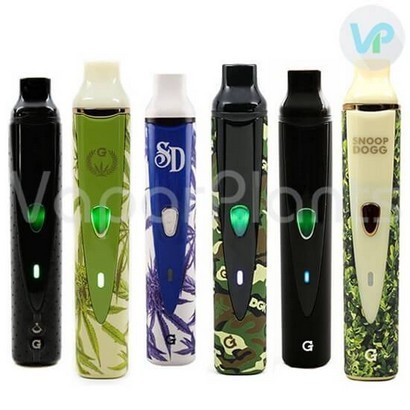 - Price - Depending on the G Pro dry herb vape model you choose, you can expect to pay anywhere from $89 to $119. Even the most expensive model, the Snoop Dogg Bush G Pro, is priced lower than many other portable vaporizers on the market, making the G Pro a good value for the money.
- Vapor Quality - The vapor produced by the G Pro starts off with an impressively good taste and smoothness, but it does gradually get hotter and more harsh as sessions continue. This is pretty typical for vaporizers of this price range, though. Overall, it actually has slightly better vapor quality than others that are similarly priced.
- Style - You really can't beat the style of the G Pro portable no matter which model you're looking at. If you don't mind a dry herb vape that stands out in a crowd, the Snoop DoggG Pro has a colorful bush print, making it a colorful, fun choice. For something more discreet, the G Pro Black Scale is the perfect option. The Black Scale G Pro is all black so it's not as flashy, but it has perforated leather that gives it a very luxurious look and feel.
- Guarantee - Grenco Science warranties the portable dry herb vaporizer for 1 year, which is pretty typical among portable vapes.
- Prep Time - Loading the vape is easy, and it gets hot rather fast. The heating chamber will hold .6 grams of material, so it has a good capacity.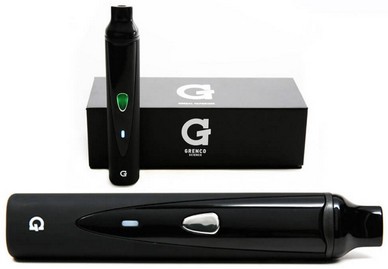 - Portability - The G Pro vaporizers are all rather portable due to their size; however, some models are more discreet than others as explained earlier.
- Ease of Use - Using the dry herb vape is rather simple because there is only one button. One odd thing about the G Pro is that the lighting indicator is counter intuitive--red is used for the lowest vaporizer temperature setting, which can take a little getting used to.
- Heating Options - The G Pro Herbal Vaporizer can be set to Low (320°F), Medium (380°F), or High (420°F), so you get a nice range of temperatures to try. Our tests found that the Medium is ideal for most materials.
- Power Supply - The dry herb vape can be powered for about 1 hour on a single charge. This is equal to or longer than the battery charge life span of most portable vapes.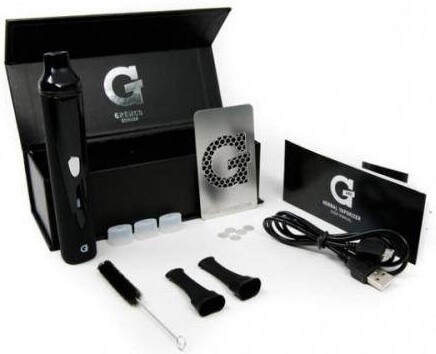 Pros of the G Pro Herbal Vaporizer
Whether you're considering the G Pro Black Scale Herbal, the Snoop Dogg herbal vaporizer or one of the other G Pro models, the benefits of these vapes are all pretty much the same. They include:
Less costly than most other portable dry herb vaporizer options
Stylish design with a quality build
Vapor quality is satisfactory for a dry herb vape of its price range
Compact and easy to carry with you
Simple to load and use
Large herb chamber for long sessions
Cons of the G Pro Herbal Vaporizer
The drawbacks of the G Pro series are also rather universal and include:
Vapor does run hot and become less smooth about midway during the session
Some models like the Snoop Dogg G Pro are less discreet than others, but there are options available in the series  for everyone's preferences Lighting indicators seem backwards, with red as the lowest temperature and blue as the highest; this is confusing at first
To learn more about any of the G Pro Herbal Vaporizer models or buy one for your vaping needs, check out the product page here at VaporPlants.com
G Pro Herbal Vaporizer by Grenco Science Explained
Buy Vaporizers and Vape Pens from VaporPlants.com