Shop by Types:
Grenco Science is one of the most well-known manufacturers of herb and wax pen vaporizers, and for good reason - few companies have managed to create a line of wax and dry herb vaporizer pen models that are as stylish and affordable as the ones in the legendary G Pen collection. Whether you're looking for a portable vaporizer, a dry herb vape pen, or a wax vape pen, the GPen collection has a model that is perfect for you.

Why should you be tethered to the wall by a cord? Grenco Science has been asking that question since the founding of their world-class vaporizer manufacturing company. The brand has been a true leader in the development of vaporizer pens, making landmark achievements in design that have left other brands running to keep up. If you're looking for the latest and greatest features in vape pens, the Grenco Science range is the perfect place to shop. With their revolutionary G Pen, also known as GPen or Snoop Dogg G Pen, and Micro G Pen, Grenco Science has made it possible for vape enthusiasts to enjoy vaporizing all types of materials while on the go. From dry herb vaporizer pen designs to oil vaporizer pens, the collection includes something for every person who lives the lifestyle to use on the go. The excellence and originality of Grenco Science has made the company one of the most famous industries. In fact, G Pens have caused such a stir that even celebrities like Snoop Dogg have been anxious to collaborate with the company's engineers to create bold new vaporizer pen designs.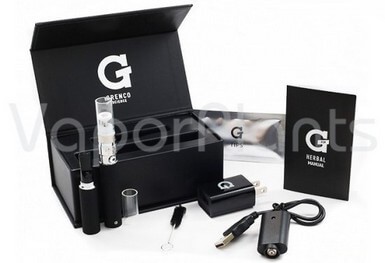 About the Grenco Pen Collection
Currently, GrencoScience offers two basic GPens and one portable vaporizer:
- The Original G Pen - is the vaporizer that started it all! The Grenco Science collection started with the classic wax G Pen and eventually expanded to include the G Pen herbal model and the G Pen oil vape. In addition to the standard G Pens in the collection, this full size vape pen is available in two special edition designs: the Mayhem Festival wax pen and the Snoop Dogg herbal vaporizer.
- The Micro G Pen - like the original G Pen, the G Pen Micro is a compact, affordable vape pen, but it is smaller in size than the original, making it more discreet and easier to carry. This model is available in both oil and wax forms, and you can find a number of special edition Micro G Pen models with stylish housings.
-The G Pro - is larger than a G Pen vaporizer, giving you a larger heating chamber and a bigger battery for longer sessions and more vape time on the go. The G Pro collection is strictly for dry herbs and includes a number of stylish models, including the Snoop Dogg and the Black Scale.
A Word about Conduction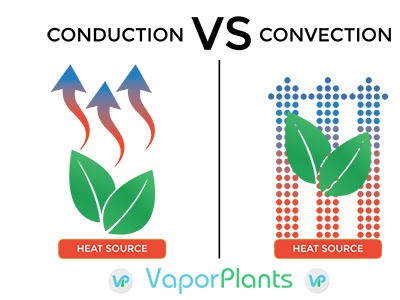 When you're shopping for a G Pen Grenco Science vaporizer or the G Pro, it's important to understand that all Grenco Science vaporizers are conduction models. Conduction vaporizers heat up herbs, wax, or oil quickly because their heating elements are in direct contact with the material. This means you don't have to wait long to start your session, but it can also mean that there is a risk of your material getting too hot and combusting or burning. This is much more likely to happen if you're using one of the G Pen dry herb models than the G Pro or a G Pen for wax.
If you're looking for a best vaporizer that has less risk of combustion, you may want to check out a convection vape pen. Usually more expensive than conduction vape pens, convection models heat up herbs a little more slowly because they warm the material by passing hot air through it rather than by exposing it to heat directly. The benefit is that the herbs heat up more evenly and are less likely to burn. We can help you select a convection dry herb vaporizer pen if you would prefer one.
Selecting the Best Grenco G Pen or G Pro
So how do you choose the right Grenco Science vaporizer? Here are the major points of comparison: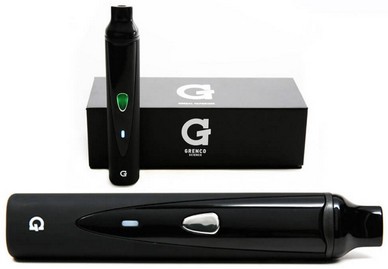 - Material - the very first thing that you need to decide is what you want to vape with your Grenco Science G Pen or portable. If you want to vape dry herbs, you can choose any of the three models. For wax, you can pick the MG Pen Micro or the original G Pen vaporizer. For oil, you'll need to stick to the G Pen.
- Size - if you want the smallest vape pen possible, the G Pen Micro is going to be the best choice for your needs. Want a compact vape pen that has a longer battery life? Pick the G Pen by Grenco Science. For a better experience vaping dry herbs or the ability to have the longest possible sessions, the G Pro is the right choice.
- Appearance - lastly, you'll want to consider the style of the vape pen or portable that you select. Some models are available in designer finishes that were created through collaborations with celebrities and fashion designers. These vaporizers typically cost a little more but may be more visually appealing to you.
You can learn more about all of the G Pen and G Pro vaporizers by reading our product descriptions and our Grenco G Pen review articles. As one of the authorized G Pen retailers who partners with Grenco Science, we carry the complete line of G Pen kit sets. If you would like help selecting the right vaporizer pen or portable from the Grenco Science collection, please feel free to contact us.