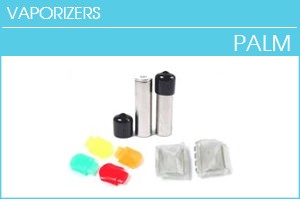 Palm
Once you've tried vaping legal marijuana with a Palm vaporizer, you'll be ready to quit smoking forever. If you want to be able to switch entirely to vaping, you need to take steps to keep your Palm vape in good condition. We have all of the Palm vaporizer parts that you need to efficiently vaporize medicinal cannabis and dry blends at home. We carry Palm vaporizer screens to keep the dry herb vaporizer running smoothly. In addition we have Palm vaporizer battery replacements, Palm vaporizer battery charger accessories, and everything else that you need for optimal vaping with your your Palm. Remember to always shop with VaporPlants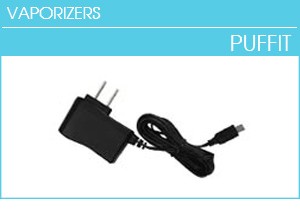 Puffit
The PuFFiT vaporizer is a discreet vape that you can use to enjoy medicinal weed anywhere because it looks just like an asthma inhaler. While this dry herb vaporizer for legal marijuana and aromatic blends is incredibly durable, it does require some basic maintenance from time to time to function at its best. Fortunately, you can get the job done in no time with PuFFiT best vaporizer parts from VaporPlants. We carry PuFFiT vaporizer screens to keep your vapor pure, PuFFiT charger parts to make replenishing your battery easier, and other essential accessories and parts. Contact us for assistance.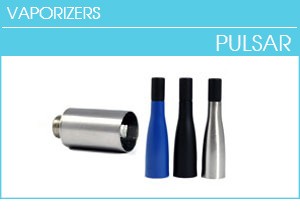 Pulsar
Pulsar offers a complete range of handheld vaporizers for vaping dry legal marijuana, waxy medicinal cannabis concentrates, essential oils, e juice, and tobacco. All of the vaporizer pens and portable vaporizers made by Pulsar can stand the test of time, and give you years of vaping satisfaction from medicinal weed and other materials, provided you care for them properly. VaporPlants.com has all of the Pulsar vaporizer parts that you need to complete any necessary maintenance at home. Whether it's a Pulsar vaporizer battery or some other type of Pulsar vape parts, you'll find just what you need when you shop with us.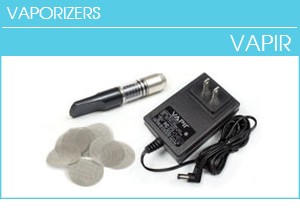 Vapir
Vapir makes a wide selection of medicinal weed and dry herb vaporizers in desktop and portable styles, offering something for everyone who wants to quit smoking and still enjoy the benefits of legal marijuana. With Vapir vape parts, you can keep your vaporizers working well, and efficiently while you're vaping medicinal cannabis or another dry herb variety. We have all of the parts that you need for your Vapir vape, including Vapir Rise balloon replacements, and accessories like Vapir car charger parts. If you need help picking out the right parts for your personal vaporizer model, contact us right away.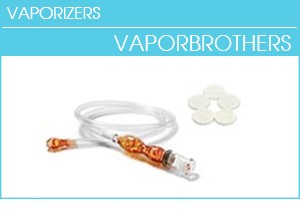 Vapor Brothers
Vapor Brothers makes a complete line of legal marijuana and dry herb vaporizers that are ultra-efficient, yet still economical in price. To make sure that your VaporBrothers vape continues to give you the best experience from your medical cannabis, tobacco, and other favorite materials, you need to keep it maintained regularly with Vapor Brothers parts. We make it easy to get all of the essentials like Vapor Brothers mouthpiece replacements and Vapor Brothers screens for maintenance. We also have manufacturer's accessories like Vapor Brothers whip components and the Vapor Brothers hydrator.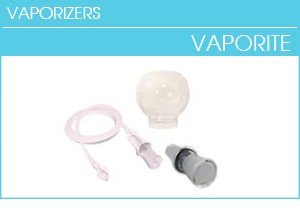 Vaporite
With a Vaporite vaporizer, you can enjoy herbal medicinal weed, dry herbs, medical cannabis concentrates, essential oils, and other materials without exposing yourself to combustion. Performing regular maintenance with Vaporite parts is the best way to ensure that your Vaporite Vaporizer stays flavorful and potent with every session. We have everything that you need for routine maintenance, including Vaporite screen replacements. In addition, we carry replacement parts to repair your vaporizer if you have broken glass components of your Vaporite whip or another part on your vaporizer.