The Pax Vaporizer is a herbal vaporizer made by Ploom. This model arrived on the market a few years ago, and is now available in an updated version called the Pax 2, which has all of the features that made the Pax Classic Vaporizer a success and more! Read on to discover what's great about this herbal vaporizer and the few areas where Ploom could still improve their design.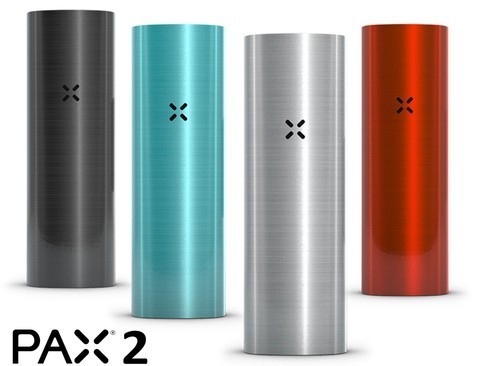 Pros of Pax 2
Allows you to take short or long draws
All-around good vapor quality at the start of a session
Potency and cloud size remain consistent throughout a session
Very compact sized vaporizer
Simple to operate
Heats up quickly
Variable temperature settings with four options
Built to last with a 10-year warranty
Cons of Pax 2
More expensive than other vaporizers
Vapor taste and smoothness diminish as you vape
Requires frequent cleaning to keep draw resistance to a minimum
Does not work as well for multiple sessions without reloading the chamber
Takes three hours to fully charge
- Price - The Pax 2 sells for roughly $200, making it one of the more expensive models on the market today.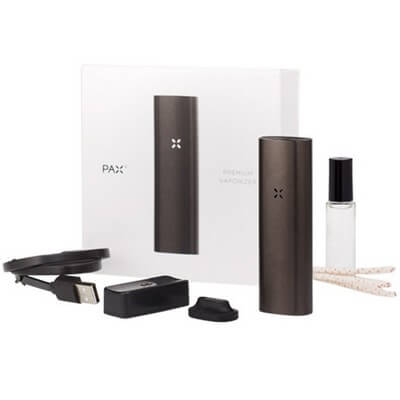 - Vapor Quality - Throughout a vaping session, the Pax 2 portable vaporizer will provide plentiful clouds of vapor that are highly potent. At the beginning of a session, the dry herb vaporizer produces flavorful vapor that is very smooth, but by the end of the session, vapor will become less flavorful and run hotter.
- Guarantee - Ploom offers a 10-year warranty on the Pax 2 herbal vaporizer, which is longer than what's provided on other portable vaporizer models.
- Prep Time - You won't have a difficult time loading the Pax 2, as it's very simple to use. The vape also reaches working temperature rather quickly.
- Portability - The Pax 2 dry herb vaporizer is very compact for easy carrying. The silicone mouthpiece can be hidden away inside of the lid to keep it sanitary when you're on the go.
- Ease of Use - Operating the Pax 2 is very straightforward, as the controls are intuitively designed. One of the nicest things about the Pax 2 is that it allows for both short draws and long draws. This device can have an uncomfortable level of resistance if it's not cleaned often. Any build-up on the interior screen can interfere with airflow. As a result, this vaporizer is more maintenance intensive than some other portable vapes.
- Heating and Temperature Regulators - There are four temperature settings available with the Pax 2, so you can set the heat to the ideal level to suit what you're vaping.
- Power Supply - On a single charge, the Pax 2 can be used for 90 minutes, which is longer than many other portable vaporizers. Unfortunately, the portable vape takes longer to charge than most competitors, requiring three full hours to reach full battery status.
Pax 2 Versus the Pax Classic
SIZE - The Pax 2 is more compact in size.
STYLE - The Pax 2 has a more modern appearance, with its silver polished aluminum housing.
MOUTHPIECE - Pax Classic has a retractable mouthpiece, while the Pax 2 has a silicone rubber mouthpiece that disappears into the top. This makes care easier.
DRAW RESISTANCE - It's easier to pull from the Pax 2 than from the Pax Classic vaporizer.
CHAMBER - The Pax 2 holds more material than the previous model.
BATTERY - With the Pax 2 vape, you get a longer battery life at 90 minutes versus 1 hour; however, it takes three times as long to charge at 3 hours versus 1 hour for the Pax Classic vaporizer.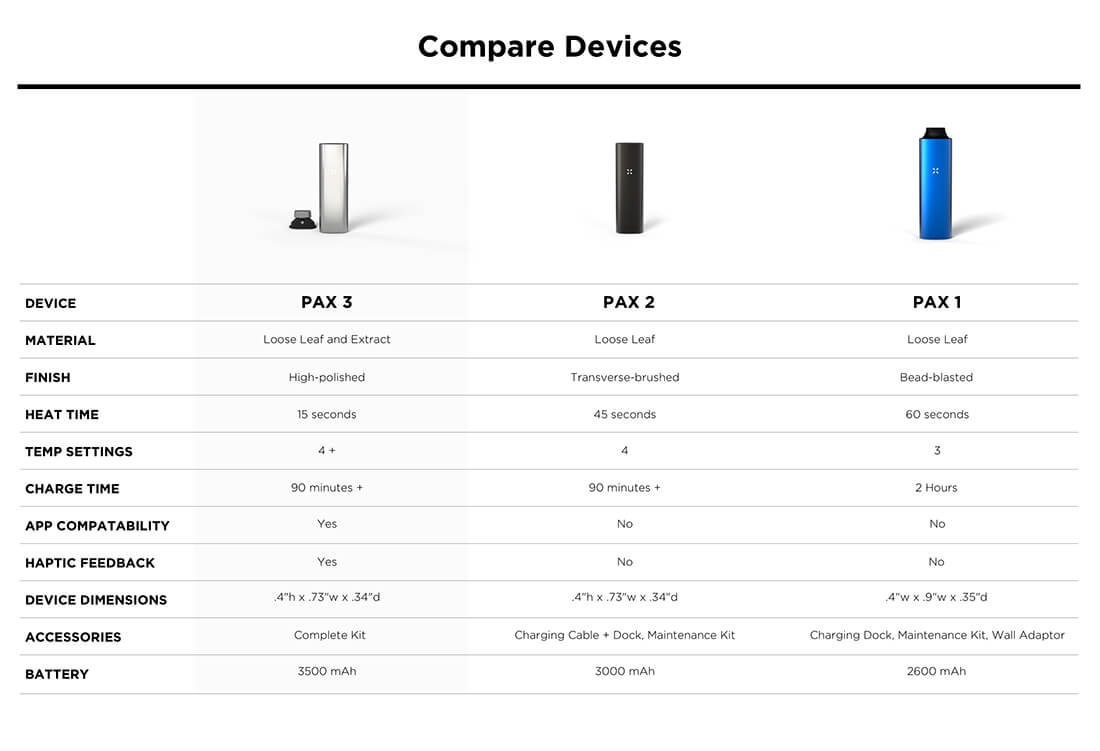 Video: Pax 2 by Ploom in Action