Waxy concentrates are preferred by many medicinal marijuana users and recreational users in places where it's legal to use a dab vaporizer. The Puffco Pro Vaporizer Pen is one of the newer vaporizer pen models out there for people who prefer waxes to dry herbs, and the pen has some distinct advantages over other vapor pens on the market.

The Basics of the Puffco Pro Vaporizer Pen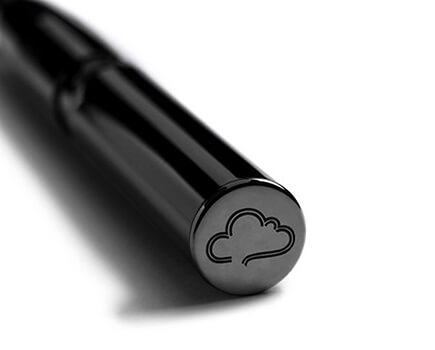 - Price - the Puffco Pro Vaporizer Pen sells for around $90, so it's on the high end of the mid-range marijuana vaporizer pens. The performance problems make the pen a little overpriced in our opinion.
- Vapor Quality - with the Puffco Pro Vaporizer Pen, you get a large, deep, ceramic-lined chamber with a ceramic rod wick that is wrapped in titanium. The atomizer produces large vapor clouds that have a very clean taste. The smoothness of the vapor is also above average. While this is not the top performing wax vape pen on the market, it can hold its own, and offers better vapor quality than most models that are similarly priced.
- Guarantee - Puffco only offers a 90-day warranty on the electronic components of the Puffco Pro Vaporizer Pen; however, they have a replacement program that allows you to get a new battery, mouthpiece, or USB charger if yours wears out within a year of purchase. This makes its overall guarantee about average for a vape of its price.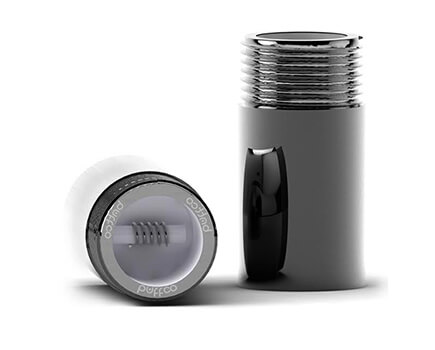 - Prep Time - the Puffco Pro Vaporizer Pen has a very large capacity and is capable of holding about .3 grams of material. A drawback of the size is that it is difficult to load small amounts of material in the wax pen. This makes the dab vape pen a good choice for someone who wants to be able to enjoy long sessions.
- Portability - made to look like an electronic cigarette, the Puffco Pro Vape is very discreet and highly portable.
- Ease of Use - the Puffco Pro Vaporizer Pen has a simple one-button design; however, it can be difficult to use. The wax pen has a tendency to get clogged. It's rare to be able to get through an entire session without having to stir or adjust the wax. As a result, this marijuana vaporizer pen is less convenient than many other models.
- Heating and Temperature Regulators - the Puffco Pro Pen has three temperature settings and holds its set temperature well with no worries about combustion.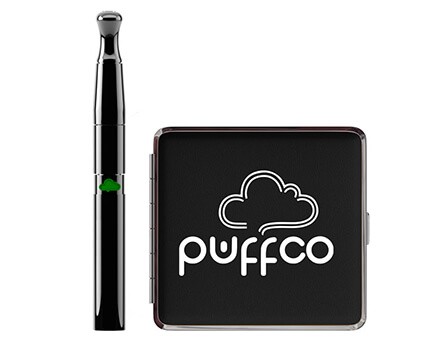 - Power Supply - while the Puffco Pro Vaporizer Pen has an average battery life compared to other vapor pens, it takes 3 full hours to charge, which is long for a weed vaporizer pen of its size.
Pros of the Puffco Pro Vaporizer Pen
Very attractive design
Allows for very long sessions due to its large chamber
Above average vapor quality
Discreet, stylish design
Cons of the Puffco Pro Vaporizer Pen
Only suitable for large loads because of atomizer size
Can become clogged rather easily
Warranty is short, but there is a replacement program
Takes 3 hours to charge
If you're looking for a medical wax marijuana vape pen that will allow you to enjoy very long sessions, with above average vapor quality, and don't want to spend more than $100 on your new vape, the Puffco Pro Wax Pen is an excellent choice. This wax pen may not be as good of a fit for someone who likes shorter sessions, or for anyone who wants a vapor pen that they can simply set and forget. Also, do not forget to check out other best vaporizer reviews, all of the other vaporizer reviews, and latest vape news, right here on VaporPlants.com. Contact us today for shopping assistance.
Puffco Pro Vape Pen Review
Buy Best Vaporizers and Wax Vaporizer Pens from VaporPlants.com - USE Promo Code - VP5 - at checkout for 5% OFF