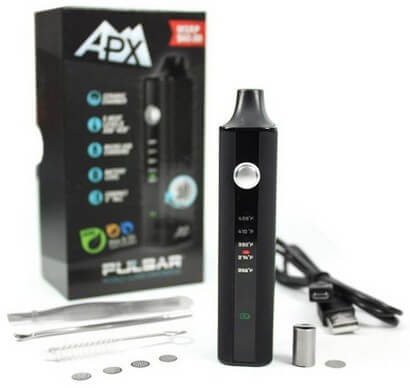 If you're looking to benefit from medicinal marijuana but don't want to smoke, the Pulsar APX Vaporizer is an excellent choice. Perfect for beginners, this medical marijuana vaporizer works with dry herbs and waxy concentrates, and has a large number of benefits despite being one of the most affordable portable medicinal weed vape models on the market.
The Basics of the Pulsar APX Vaporizer
- Price - the Pulsar APX Vaporizer retails for only $70, making it truly one of the least expensive portable herbal vaporizer and wax vaporizer models out there. When you consider its price, it's hard to believe that this wax and herbal vaporizer is both efficient and easy to use!
- Vapor Quality - with the Pulsar APX Vaporizer, you can get impressively high vapor quality that rivals the experience of using a high-end vaporizer for weed for medicinal use. It's a convection vaporizer, so it evenly heats herbs and wax without combusting them, and it has a ceramic heating chamber to give you a pleasing taste and a very smooth draw.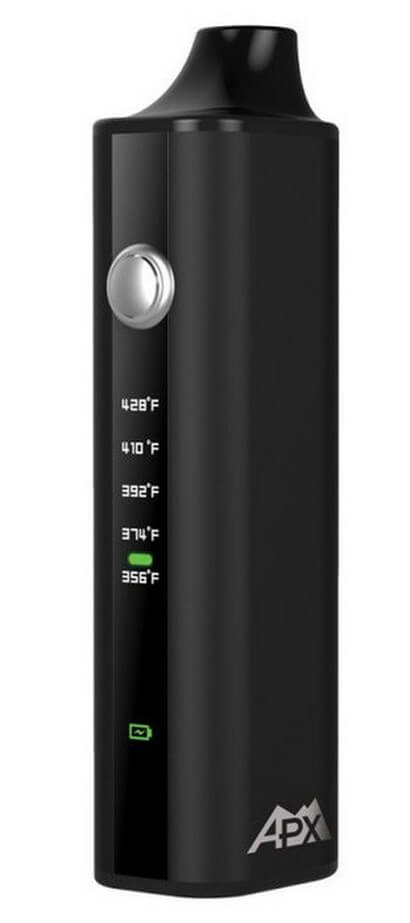 - Guarantee - really, the only downside of choosing the Pulsar APX Vaporizer as a portable herb vaporizer or wax vaporizer is that it only has a 6-month warranty. While this is pretty average for a portable vaporizer of its price, it doesn't compete with the warranties offered on pricier units.
- Prep Time - before using the Pulsar APX Vaporizer as a herb vaporizer, you must take the time to grind your herbs very finely. Otherwise, air cannot properly circulate in the heating chamber to give you large sized vapor clouds. Once you have your material ground, it is very easy to load the APX vape, and dabbing concentrates into the included basket is also a simple task. The vape gets hot in about 40 seconds, which is very fast for a convection style wax and dry herb vaporizer.
- Portability - the Pulsar APX Vaporizer is one of the smaller wax and herbal vaporizer portables on the market; however, it is a little less discreet and larger than a vape pen. This model doesn't look like an electronic cigarette, so you can't really use it in public without people noticing that you're using a dab vape or herb vaporizer.
- Ease of Use - beginners will have an easy time using the Pulsar APX Vaporizer, as it is simple and easy to draw from, and has a convenient one-button format. The cannabis vaporizer comes with an easy-to-follow product guide to get you started. Unlike some other portable vaporizers, the APX has a cool touch mouthpiece that doesn't get hot during use.
- Heating and Temperature Regulators - with the Pulsar APX Vaporizer, you can customize your vaping experience with five graduated heating levels ranging from 356° to 428° Fahrenheit. The vape reaches working temperature fast and remains at a steady temperature.
- Power Supply - the Pulsar Vaporizer is powered by a 1600mAh lithium ion battery that can last through a number of sessions before it requires a recharge. The vape takes about 90 minutes to recharge fully, which is about average for a portable wax vape and dry herb vaporizer.
Pros of the Pulsar APX Vaporizer
Very economical price
Excellent vapor taste, purity, potency, and smoothness
Simple to use and to load
Variable temperature settings
Comfortable cool touch mouthpiece
Small compared to other portables
Cons of the Pulsar APX Vaporizer
Short warranty coverage
Herbs must be very finely ground prior to use
Larger and more conspicuous than a vape pen
The Pulsar APX Vaporizer is sure to meet the needs of those looking for their first portable vaporizer, and even experienced users will be impressed with the superior vapor quality that this medicinal weed vape produces. When you consider the low price, the Pulsar APX Vaporizer offers true value for the money. Here are links for more Vaporizer Reviews and other Vape News.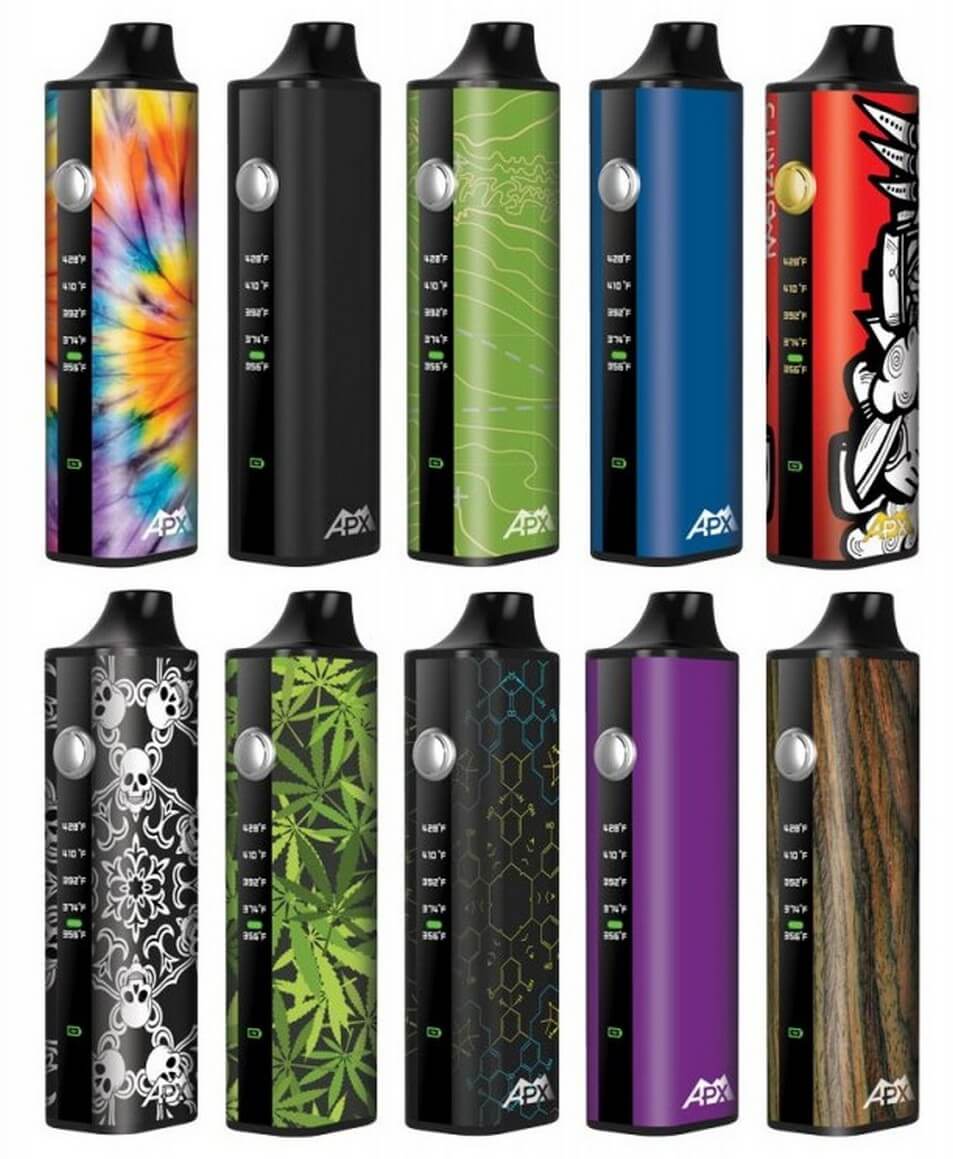 Pulsar APX Dry Herb Vaporizer Video
Buy Best Vaporizers and Best Vape Pens from VaporPlants.com - USE Promo Code - VP5 - at checkout for 5% OFF