A number of vape pens on the market today give you the freedom to change between different types of materials, but so far, there hasn't been much in the way of similar high quality multi-function portable vaporizer options. Finally, there is a portable vape on the market that can act as an oil, wax, or dry herb vaporizer. It's called the QuickDraw 500 Vaporizer, and you can learn more about it in this review.
Basics of QuickDraw 500 Vaporizer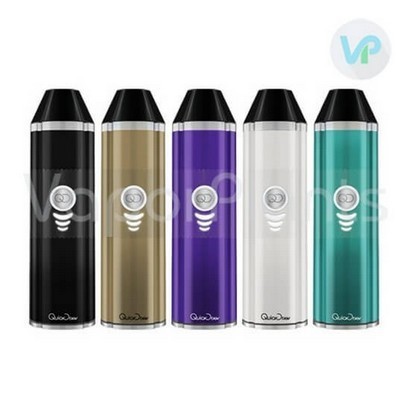 - Price - The QuickDraw 500 vaporizer sells for around $200, making it less expensive than many models, but a bit above some of the economy portables on the market. When you consider the fact that you'd need to purchase a separate oil vaporizer, herbal vaporizer, and wax vaporizer to do everything that you can do with the QuickDraw vape, it's more than worth the money.
- Vapor Quality - In terms of vapor quality, the QuickDraw vaporizer produces good to very good results. It is comparable or better than portable vaporizers that sell for a similar price no matter which of the three heating chambers you're using to vape. To get the most flavorful vapor possible, it's best to complete an entire session in one sitting. Leaving material in any of the three chambers and then returning can lead to poor taste.
- Guarantee - The QuickDraw 500 Vaporizer only has a 1-year warranty, which is shorter than what you get with some other portable vaporizers that are similarly priced.
- Prep Time - The QuickDraw 500 Vaporizer is easy to load. The vaporizer is designed to sense what you're vaping and to heat up rapidly to optimal temperature. As a result, you don't have to wait long to start your session.
- Portability and Size - The QuickDraw 500 Vaporizer has a very sleek, stylish look, but it is a little bigger than some portable vaporizers. It does have an ergonomic shape, making it easy to grip. The vaporizer will fit into a coat pocket or a bag, but it's not the smallest option.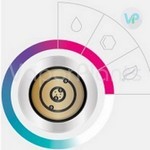 - Ease of Use - You can begin using the QuickDraw vape right away because it has a very straightforward design. There is very little draw resistance. Beginners will not have a difficult time using it as a wax, oil, or herb vaporizer.
- Heating - Unlike other portable vaporizers of comparable price, the QuickDraw 500 Vaporizer features variable temperatures; the vaporizer self-adjusts based on what you're vaping. Testing did not show this to be a problem, but some more experienced vapor enthusiasts may be turned off by the lack of control.
- Power Supply - The battery on the QuickDraw 500 Vaporizer is very powerful. With ordinary use, you can usually vape through several sessions before you need to recharge. The unit comes with both USB and wall chargers for convenience.
Pros of QuickDraw 500 Vaporizer
Works as an oil, wax, or dry herb vaporizer equally well
Good bargain due to the multi-function design
Above average vapor quality
Very long battery life
Cons of QuickDraw 500 Vaporizer
Taste declines if you use material for more than one session
Relatively short warranty
Larger than some other portable vapes
Heat setting is not adjustable
Video: QuickDraw 500 Deluxe Vape & 300 DLX Small Vaporizer
Buy Vaporizers and Vape Pens from VaporPlants.com