AirVape is a line of vaporizers that emerged a couple of years ago with a portable vaporizer that was about average. It wasn't disappointing, but it certainly wouldn't have won a prize for being one of the best vaporizers out there.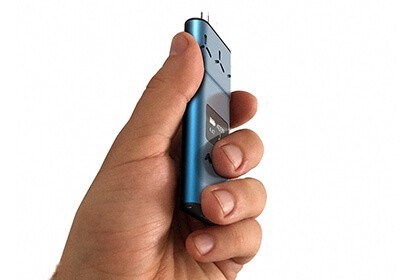 After listening to their customers and apparently reading some vaporizer review articles, the manufacturer revamped the model and reintroduced it as the AirVape XS Vaporizer. The improvements have made a big difference in the performance of this vaporizer for weed for medicinal and legal recreational use. Read on to learn all about it.
Basics of AirVape XS Vaporizer
- Vapor Quality - The AirVape XS Vaporizer works through conduction, but the manufacturer has done a good job of eliminating some of the common problems that come with a conduction dry herb vaporizer. Before the vapor reaches your mouth, it travels through a vapor path that cools it off to make it smoother and more flavorful. Keeping the temperature around 350 to 355 degrees Fahrenheit will give you an above average experience in terms of taste, potency, and smoothness, but the vapor amount is a bit low. When you turn the heat up, you get more vapor but things do get harsher and you'll miss some of the flavors in your material.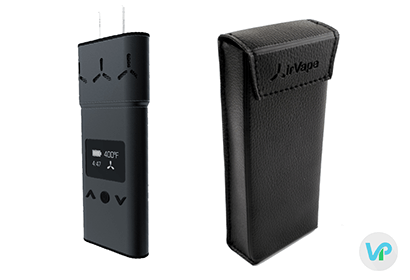 - Guarantee - The AirVape XS Vaporizer comes with a lifetime limited warranty, which is great for a vaporizer weed portable unit. Most manufacturers only offer 1 to 5-year warranties, separating this model from the pack.
- Price - The AirVape XS Vaporizer sells for around $180, making it much more affordable than many other vaporizers in the portable category.
- Prep Time - To get the best results from the AirVape XS Vaporizer, you need to grind your material very finely prior to use, so setup is a little more complicated with this dry herb vaporizer than with some others. Still, the unit is ready to go in just 30 seconds, so wait time is minimal.
- Portability - While the AirVape XS Vaporizer is bigger than a vapor pen, the model is very compact compared to some other portable vaporizers. It's a pocket sized vape, and it's extra thin so it fits very comfortably in your hand.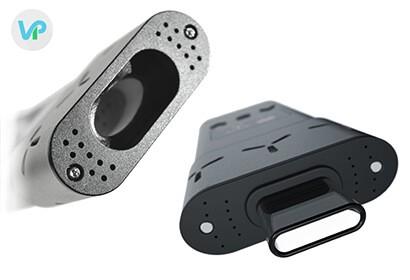 - Ease of Use - The AirVape XS Vape features digital controls that are very easy for even a beginner to use. You'll get little to no draw resistance from the herbal vaporizer, so inhaling through the mouthpiece is easy.
- Heating and Temperature Regulators - With the AirVape XS poertable vaporizer, you can set the temperature to the precise level that you desire. Even most high end portable vaporizer models do not offer this type of digital LCD display, further separating this unit from the competition. As previously mentioned, you'll want to keep the heat low on this medicinal marijuana vaporizer for best results.
- Power Supply - Battery life on the AirVape XS Vaporizer is about average for a portable herb vaporizer.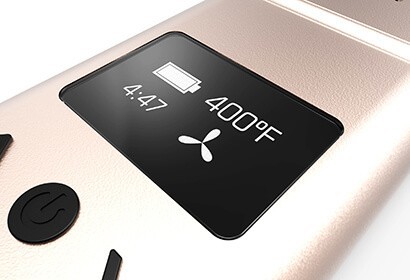 Pros of AirVape XS Vaporizer
Very economical price
Above average vapor smoothness and flavor at low heat settings
Simple to use
No real draw resistance
Pocket sized
Lifetime warranty
Precise digital temperature controls
Cons of AirVape XS Vaporizer
Vapor quality can be harsh at high temperature settings
Vapor is thin at low settings
While still not quite in the league with more expensive vaporizers like the Firefly 2 and the Pax 2, the AirVape XS Vaporizer performs much better than the average cheap vaporizer. It's a great choice of herbal vaporizer for anyone who wants a good vape experience and is shopping on a budget. Make sure to read our other vaporizer reviews.

Video: Showing AirVape XS Vaporizer in action
Buy Vaporizers and Vape Pens from VaporPlants.com