Named for the Renaissance inventor and artist, DaVinci has become well-known for making portable vaporizers. It's been a couple of years since the brand released their DaVinci Ascent, and the world of vaping has been anxiously awaiting what the brand will come up with next. Now, the new DaVinci vaporizer for medical marijuana and legal recreational weed is finally here! It's called the DaVinci IQ vaporizer, and it's already getting great vaporizer reviews. Read on to learn more about it.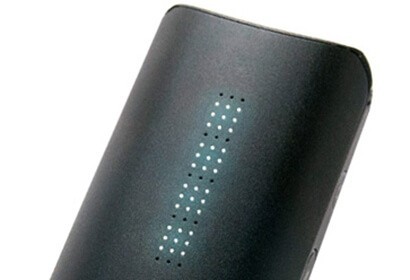 Basics of DaVinci IQ
- Price - The DaVinci IQ Vaporizer sells for around $275. That's a higher price point than most portable vaporizers, but as you'll see, this DaVinci vape does way more than most portables.
- Vapor Quality - The DaVinci IQ Vaporizer features 360 degree conduction to heat herbs up more evenly than a standard conduction vape, which directs heat into material only from below. Its oven is made out of ceramic zirconia, the strongest of all ceramic materials, making this herbal vaporizer very durable. Vapor quality with this model is excellent. In fact, it's likely the best vaporizer for vapor quality with a conduction-style oven.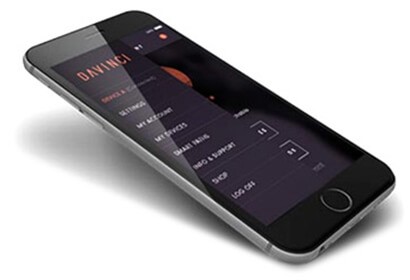 - Guarantee - The DaVinci IQ Vaporizer comes with a 10-year manufacturer's warranty. That's a very long guarantee for a portable herb vaporizer.
- Prep Time - To get the most out of the DaVinci IQ Vaporizer, you'll need to grind your material finely and pack the chamber full and tight. The weed vaporizor is simple to load and begins producing vapor in just a few seconds.
- Portability - Small enough to fit in your pocket, the DaVinci IQ vaporizer is highly portable. Its ergonomic design makes the DaVinci vaporizer very easy and comfortable to grip.
- Ease of Use - The DaVinci IQ Vaporizer is simple to use. The herbal vaporizer has a 50 LED light grid display that allows you to monitor performance, and you can download a free iOS or Android app to quickly set the temperature. The herbal vaporizer has very little draw resistance and works equally well with short and long draws.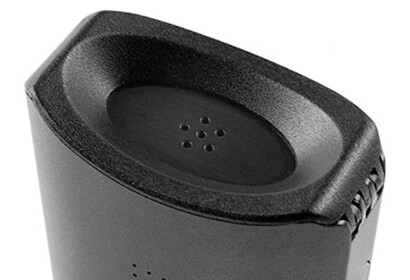 - Heating and Temperature Regulators - Temperature regulation and heat flexibility is where the DaVinci IQ Vaporizer shines the most. You can set the temperature to the precise degree setting that you desire or use a Smart Path setting. With Smart Path, you can set up a program and have the temperature gradually increase automatically during a 10-mintue session. There are four different Smart Path modes available for you to customize. The herb vaporizer also has a manual Boost Mode. If you want to increase the heat during your session, you simply hold down the button. The temperature continues to increase until you release the button again.
- Power Supply - The DaVinci IQ Vape has an 18650 battery that can power the vape for up to 70 minutes and is fully charged in three hours. That's about average for a portable vaporizer. What makes the battery unique is that it is removable and replaceable, so you can purchase spares and have them on hand, charged and ready to go.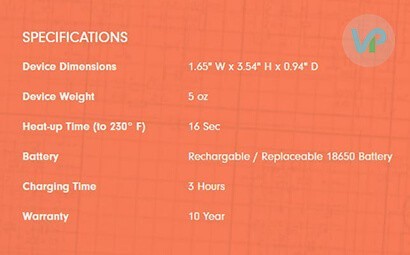 Pros of DaVinci IQ Vaporizer
Highly portable and comfortable to hold
Battery is removable and replaceable
App makes herbal vaporizer easy to operate
Smart Path and Boost Mode give you full control
Can be used with glass adapters
Excellent vapor quality
Long warranty
Simple to load
Cons of DaVinci IQ Vaporizer
Price is expensive compared to some other dry herb vaporizer models
Ball on the door could get lost
Gets build-up that can be hard to clean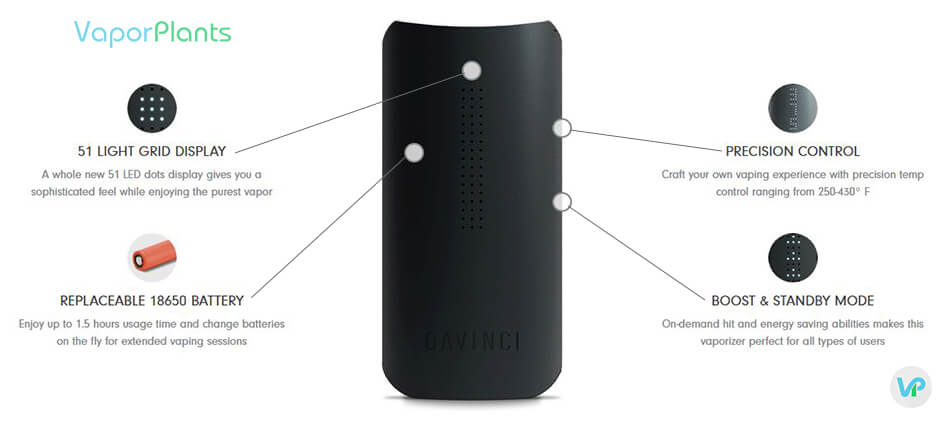 Overall, for a conduction vaporizer for weed, you won't find a better portable model than the DaVinci IQ. While its price is a little higher than some other vaporizers, the features that it offers are not found in any of the other portable vaporizers on the market today, giving you real value for the money. To learn more about vaporizers in general, see wiki.
Video: DaVinci IQ In Action
Buy Vaporizers and Vape Pens from VaporPlants.com