Dr Dabber is known for making very high quality wax pens, and the Dr Dabber Light Vaporizer is one of their signature designs. Intended for oily and waxy marijuana concentrates for medicinal and legal recreational use, the wax pen has an excellent reputation, but does it work as well as people say? Read this vaporizer review to find out.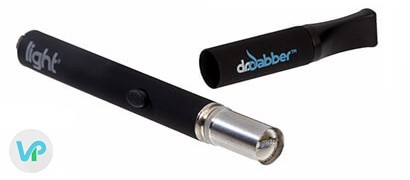 Basics of the Dr Dabber Light Vaporizer
- Price - The Dr Dabber Light Vaporizer sells for just $49 here on VaporPlants.com, making it very low priced for a portable wax vaporizer.
- Vapor Quality - Inside the Dr Dabber Light Vaporizer is a titanium coil wrapped around a premium glass wick. The heating element allows the vaporizer to begin producing vapor fast and to provide very smooth vapor with a robust taste. The draws from the vape are very potent, sure to meet the needs of experienced users.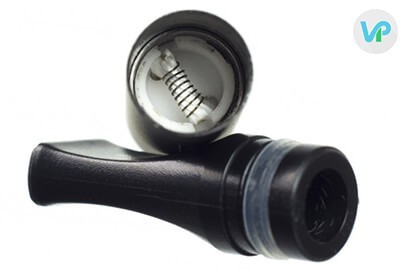 - Guarantee - The only area where Dr Dabber falls a little short with their wax pens is in the warranty area. You only get a 90-day guarantee on the Dr Dabber Light Vape, which is rather short compared to some competitors.
- Prep Time - As previously mentioned, the Dr Dabber Light Vape pen gets hot very fast, so there is virtually no wait time after loading. The dab vaporizer is also simpler to load than many other wax pens out there.
- Portability - Only about as large as a tobacco cigarette, the Dr Dabber Light dab pen can be slipped into your pocket and is virtually undetectable when you're vaping. There is a blue light on the end of the wax pen vaporizer unit; however, many electronic cigarettes have a similar design, so it really doesn't make the vape conspicuous.
- Ease of Use - The Dr Dabber Light Vaporizer has just one button and provides good air flow to ensure ease of use. One small oddity in the design is the fact that the button sticks out a little far, so it could be accidentally bumped.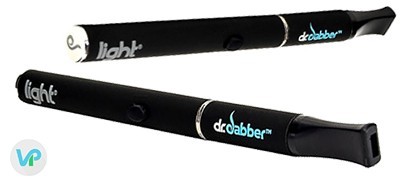 - Heating and Temperature Regulators - With the Dr Dabber Light vaporizer, there is just one heat setting, but Dr Dabber has found the perfect sweet spot to ensure that you get plenty of vapor without sacrificing quality, so you won't miss variable temperature settings.
- Power Supply - The Dr Dabber Light does have a shorter battery life than the full-sized Dr Dabber Ghost wax vaporizer that has a similar design, but compared to other dab pens of its size, the battery life is above average.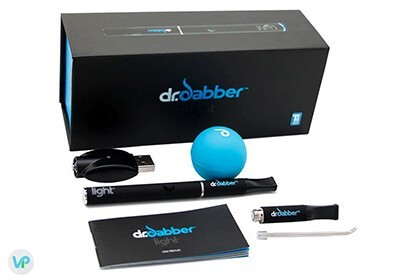 Pros of Dr Dabber Light
About the size of a cigarette for very discreet use
Excellent vapor quality
Very reasonable price
Easy to load
One-button operation
Long battery life for a pen of its size
Good airflow
Cons of Dr Dabber Light
Small capacity, so more frequent filling is necessary
Button does stick out a little bit, so it can get bumped
Very short warranty
All in all, the Dr Dabber Light wax vaporizer is an excellent choice of vape pen for anyone who wants to be able to use waxes and oils discreetly. The downsides to the pen vape are minimal compared to other wax pens, and the price is so affordable that it's a real steal. You can purchase one of these dab pens, or learn more about it on the official Dr Dabber Light Vaporizer page here at VaporPlants.com, or feel free to contact us for help. Read our other vaporizer reviews to find the perfect vape.


Review of Light vs Ghost Vape Pen by Dr Dabber - Comparison
Buy Vaporizers and Vape Pens from VaporPlants.com