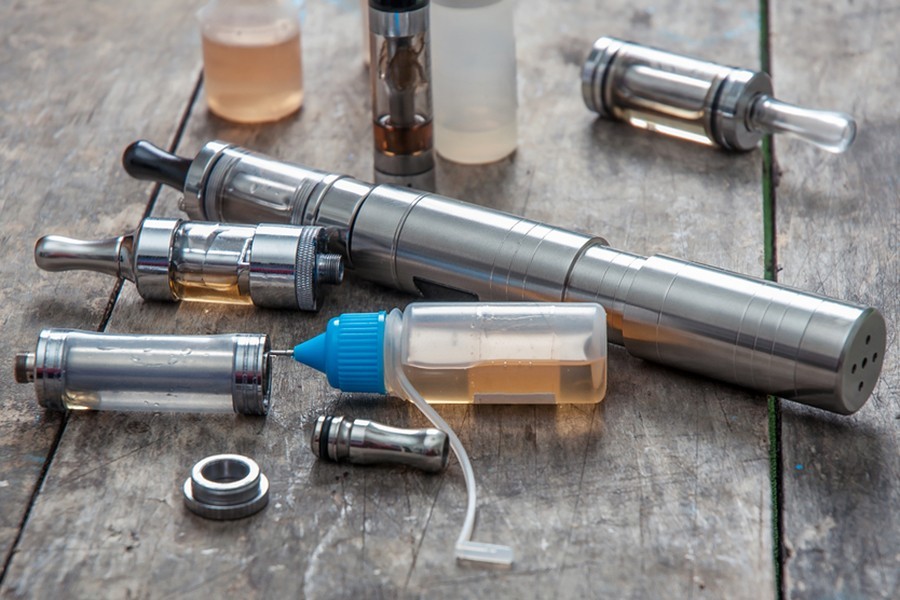 2015-08-14 15:30:40
With an oil vaporizer pen, you can vaporize concentrated oils that contain nicotine to help you quit smoking, or that feature delicious flavors that you enjoy. If you're planning to switch from smoking cigarettes to using a vaporizer pen to enjoy oil concentrates, one of the first things that you'll need to decide is whether a vape pen with an atomizer, a cartomizer, or clearomizer is right for you.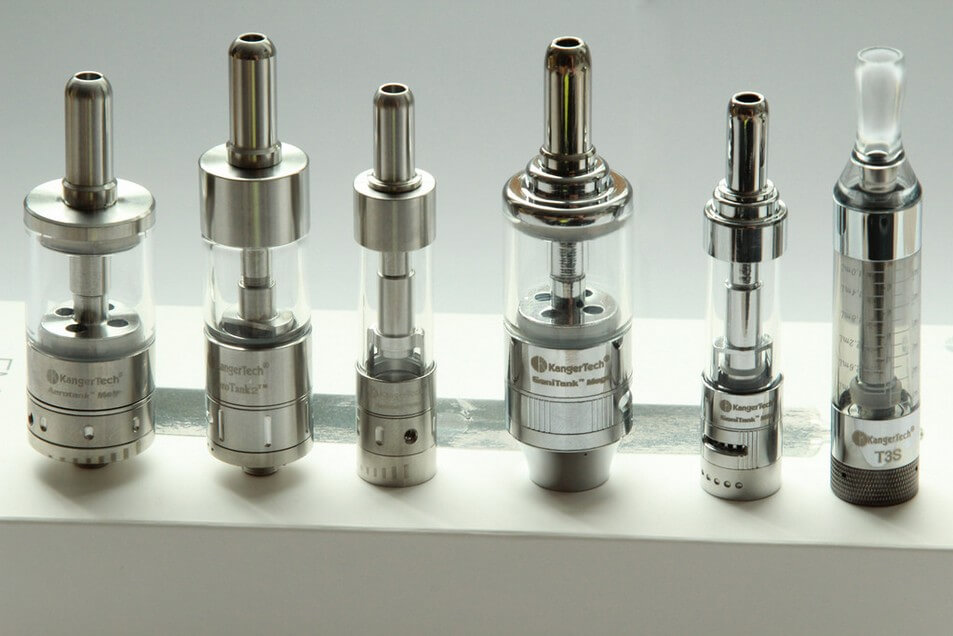 Atomizer, Cartomizer & Clearomizer Defined
The atomizer, cartomizer, and clearomizer parts in an oil vape pen all do the same thing - they hold the concentrated oils and heat them up, so that vapor is produced. Each type has a slightly different design as follows:
- An atomizer has a bottom heating coil that draws power from the vape pen battery to get hot. A metal mesh or silica wick is attached to the top of the heating coil, to draw the oil concentrates to the heating coil for vaporization.
- A cartomizer has a bottom heating coil, but instead of a wick, it features poly-fill material that absorbs the oil concentrates, so that they can be vaporized. Some also have large tanks that hold more concentrate.
- A clearomizer has a heating coil on the top or bottom, with silica wicks that transport the concentrated oils to the heating coil. A clear polycarbonate plastic tank is included in the design.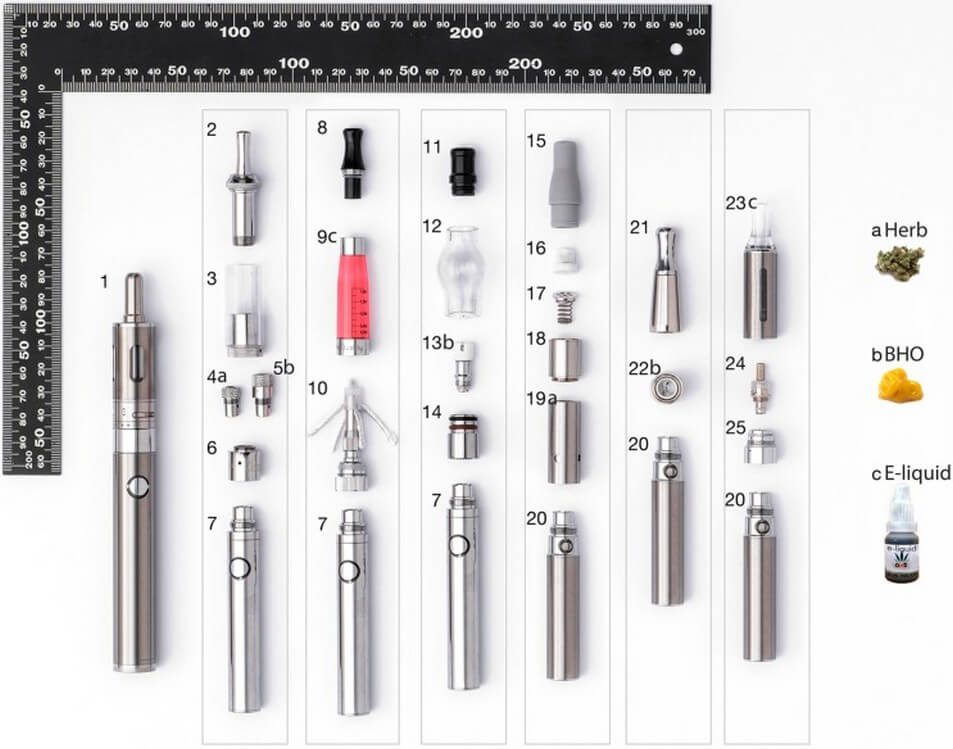 How Atomizers, Cartomizers & Clearomizers Compare
Let's take a look at how the various oil pen parts compare to one another in terms of:
- Price - the least expensive option is the atomizer. Atomizers were the first vapor pen parts to be produced, and today they are very inexpensive. The clearomizer vape tanks are the most expensive, while the cartomizer's price falls somewhere in between.
- Capacity - the clearomizer holds the largest amount of oil concentrates, while the atomizer holds the smallest amount. A cartomizer with a tank comes in at a close second to the clearomizer in terms of capacity. One without a tank will hold much less material.
- Ease of Use - the atomizer is the easiest to fill, but the cartomizer is also rather simple to fill with oily concentrates. Clearomizers can be more difficult to fill.
- Ease of Monitoring - only the clearomizer allows you to see inside to gauge how much oil is left in your vape pen.
- Longevity - cartomizers do not last long, making them less ideal for frequent use. Clearomizers will last the longest among the three types of oil vaporizer pen parts.
- Taste Quality - atomizers allow you to enjoy the purest flavor possible. Both cartomizers and clearomizers can retain the taste of previous oily concentrates.
As you compare your oil pen options, you'll want to consider your budget, how often you intend to vape, and your personal preferences. This will help you decide whether to opt for an oil vape pen with an atomizer, cartomizer, or clearomizer.
What is a Cartomizer? Clearomizer? Atomizer?