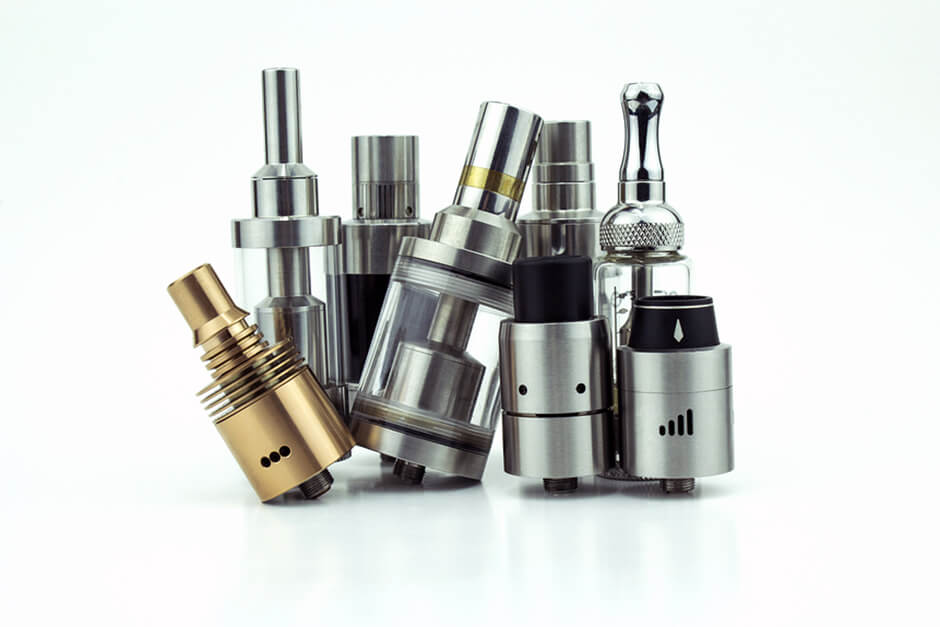 2016-06-20 22:28:59
So you've taken the dive and are ready to pick the exact type of clearomizer you want use for vaping. With so many to choose from in the world of vaping, it can be hard to decide between them. Luckily for you, though, once you decide, you can be vaping cheaply in no time at all. Let's take a look at some of the many options available to you.
We have come a long way from the first clearomizer on the market, which wasn't much more than just a basic heating element at the top and a reservoir for your ejuice or eLiquid with wicks that ran the length of the device. They were difficult to fill and oftentimes required a syringe. Now, with modern clearomizers, they are made to be easy to use. We now have the option to change out the parts, including the vape battery, mouthpiece, coils, and the actual vape tank itself.
Bottom Coil Clearomizer - BCC
A bottom coil clearomizer, or BCC, is just that--a clearomizer with the coil at the bottom of the vape tank instead of the top like the original one. Available in a variety of sizes and shapes, BCCs feature replaceable coils and the ability to fill them easily from the bottom of the tank. The bottom unscrews, leaving the coil in place while you fill, this technology helps prevent leakage onto the vape battery.
Dual Coil Clearomizer
A Dual Coil Clearomizer possesses two coils instead of one, which allows you more power due to its lower Ohm resistance. This is a step up from the Bottom Coil Clearomizer as with more power comes a lot more vapor and flavor.
Vertical Coil Clearomizer
Typically, as in a dual coil design, the coil that heats your ejuice rests over the airflow. This can cause unwanted resistance and uneven heating of the vape coils. Having a vertical coil that sits over the airflow and not through it improves vapor production and reduces resistance. These have now become the most popular choice as Dual Coil Clearomizers have since fallen by the wayside.
Sub-Ohm Clearomizer
A sub-ohm clearomizer sits at a resistance level of less than 1.0 Ohms. Other clearomizers are at a resistance above 1.0 Ohms, and this decreases flavor and cloud production. Because of the lesser resistance, though, batteries tend to drain faster, and to sub-ohm it is recommended that you use a vape mod, such as a box mod or mechanical mods, that fire above 30 watts.
Temperature Control Coils
These are coils that are made from titanium or nickel as opposed to Kanthal. They also require a different set of vape batteries to control the temperature that your vape will heat to. This is different than the other ways to vape, and vapers will find that coils last longer, battery life is better and may even increase.
As you can see, there are several different types of clearomizers for you to choose from. If you are just starting out, it is best to stick with the vertical coil vape mods, as they seem to deliver the most punch. If you are more experienced as a vaper, consider trying out temperature control! It's always evolving, and you are never stuck with your decision; keep moving along until you find the best vape pen that is right for you.