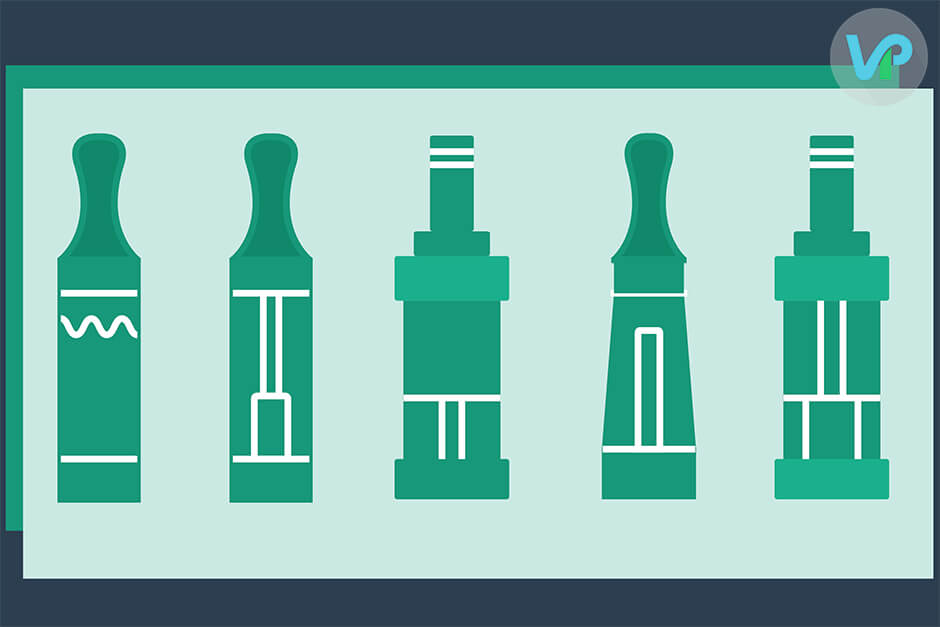 2016-05-20 23:38:08
Understanding the different types of atomizers is crucial when deciding what set up is right for you. There can be a lot of information to digest about the vaping industry, but this guide aims to help you understand the difference between atomizers better so that you can make an informed decision with your next purchase.
Disposable Atomizers
Disposable atomizers are the ones that are used most frequently among new vapers. They are the ones you see in gas stations and smoke shops, and they also make their presence known in many starter vape pen kits. Though you won't experience an exceptional amount of vapor and flavor, their inexpensive nature, along with being easy to use and even easier to know when it's time to throw them out, makes them a good first choice.
With these disposables, you will be vaping cheaply for awhile. However, because the atomizer does get replaced so often, it becomes more expensive over time to keep purchasing them. Another thing to consider is that because they are designed to be frequently disposed of, they come with none of the features that are found on their more expensive counterparts.
Replaceable Coil Head Atomizers
Called the most commonly used atomizer, replaceable atomizers use coils that can be easily replaced by unscrewing an old, used up atomizer and screwing on another. Though they may cost a little more than the disposable atomizers, it is well worth it as they have several features that the others do not. Pyrex glass and the ability to control the airflow make this a much more customizable vape. These atomizers also allow you to change flavors more simply because they can be washed out easily. So, if the idea of customizing your vaping experience excites you, you may want to focus on the selection of rebuildable atomizers instead.
Rebuildable Atomizers
Rebuildable atomizers, or RBA, are atomizers that offer you the most control over your vaping experience. You get bigger clouds and better flavor. These are the types of atomizers you see on a box mod or other mechanical mods. While more expensive than the others initially, in the long run this atomizer saves you a lot of money. After the first purchase all you need to keep yourself going is a supply of Kanthal and your choice of wicking, which can be bought in bulk at very low prices, all things considered.
Rebuildable atomizers do come with a learning curve, of course, and many find that they take too much time to learn how to use. Others disagree and think the trade off is well worth it. Some hobbyists even invest time in building unique coils that are capable of different outputs. With the option to choose your coil and wire sizes, coil resistance, and wicking, you can truly individualize your vape mods.
If you think rebuilding is where you want to go, there are a few things you will need besides your coils and wicks, including tools such as tweezers, scissors, small wire cutters, screwdrivers, and an Ohm's reader, just to be on the safe side.