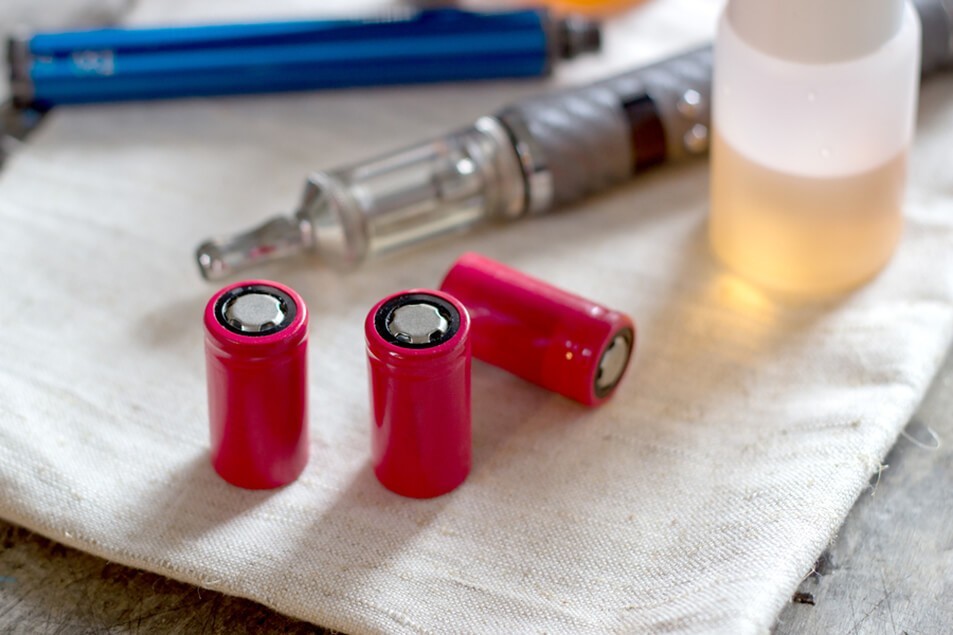 2016-02-01 19:35:52
Whether you want to vape dry herbs with an herbal vaporizer pen or waxy concentrates with a wax vaporizer pen, the battery is one of the most important components of your vape pen setup. The right battery will allow you to get the best performance from your vaporizer pen, so that you can enjoy the full benefits of medicinal marijuana or recreational weed in places where it is legal.
This guide to batteries for vape pens will help you find the right battery for your wax pen or dry herb vaporizer pen.
Interpreting the Specs
When you're shopping for vaporizer pen batteries, you'll run into a number of technical terms that can be confusing at first. Here is a quick rundown of each of the terms used in specs and what they really mean when you're choosing a vapor pen battery.
- mAh. The mAh, or milliamp hour rating, of a vape pen battery basically tells you how long the battery can power a wax pen or herbal vaporizer pen before you have to charge it. Typically, the higher the mAh rating, the longer the battery will last before you have to plug it in to charge it. Higher ratings also mean a better level of efficiency to ensure that your dry herbs or wax is vaporized fully. The most common mAh ratings you'll encounter include:
- 650 milliamp hours, which provides 6 hours of continuous vaping
- 900 milliamp hours, which provides 8 hours of continuous vaping
- 1100 milliamp hours, which provides 10 hours of continuous vaping
- 1300 milliamp hours, which provides 12 hours of continuous vaping
Keep in mind that the higher the mAh rating of the battery, the larger the vaporizer pen part usually is, so you'll need to balance your need for having a compact, portable vape pen with your desire to have a long-lasting battery.
- Volts. The volts tells you the voltage of your vape pen battery and measures how much power a battery gives out. The higher the voltage of a battery is, the hotter a vaporizer pen will get. Most heating chambers have a minimum voltage that is required for optimal operation, and some also have maximum voltage limits that you also need to be aware of when you choose a vape pen battery.
- Amps. The amp rating is a measure of the amount of electrical current that comes from a battery. Amp ratings are similar to volts in meaning. Most heating chambers require an amp rating of between 1 and 3.
Understanding Threading
Another thing that you need to take into consideration when you're shopping for a vape pen battery is its threading type. The threading refers to the connector that screws into the heating chamber. There are a number of common types including:
- 510 threading
- eGO threading
- eCap threading
- iPack threading
- iGo threading
You need to make sure that your battery and your heating chamber have the same type of threading in order for the parts to fit together. There are adapters that you can purchase that will allow you to connect batteries and heating chambers with different types of threading.
Upgrading to Variable Voltage
Standard vaporizer pen batteries have one set voltage rating, but there are some that allow you to adjust the voltage on your own. These batteries are known as variable voltage batteries. With variable voltage batteries, you can turn the voltage up to make a vape pen hotter or turn it down to reduce the maximum heating. Typically, variable voltage batteries are recommended for people who have some experience using vape pens rather than for beginners.
Features to Look For
There are a number of features that you can consider when you're comparing vape pens that have similar specs and threading, including:
- Safety Locks. Batteries with safety locks can be disengaged by pushing the button a set number of times. This helps to keep the vape pen from turning on when it's in your pocket or bag.
- Short Circuit Protection. Batteries with short circuit protection have safeties in place that help to prevent overloads that can damage the batteries and heating chambers of a wax vaporizer pen or herb vaporizer pen.
- Lights. Many vapor pen batteries have lights that let you know when they're working. Some lighting systems also allow you to monitor battery life. Keep in mind that very large or bright lights can make a vape pen less discreet.
- Warranties. Most vape pen batteries will come with some type of warranty against manufacturing defects.
Still not sure which type of battery is best for your wax or herb vaporizer pen? Never fear! The team here at VaporPlants is ready to help. We can help you weigh the options and select the right vape pen battery to meet your needs.