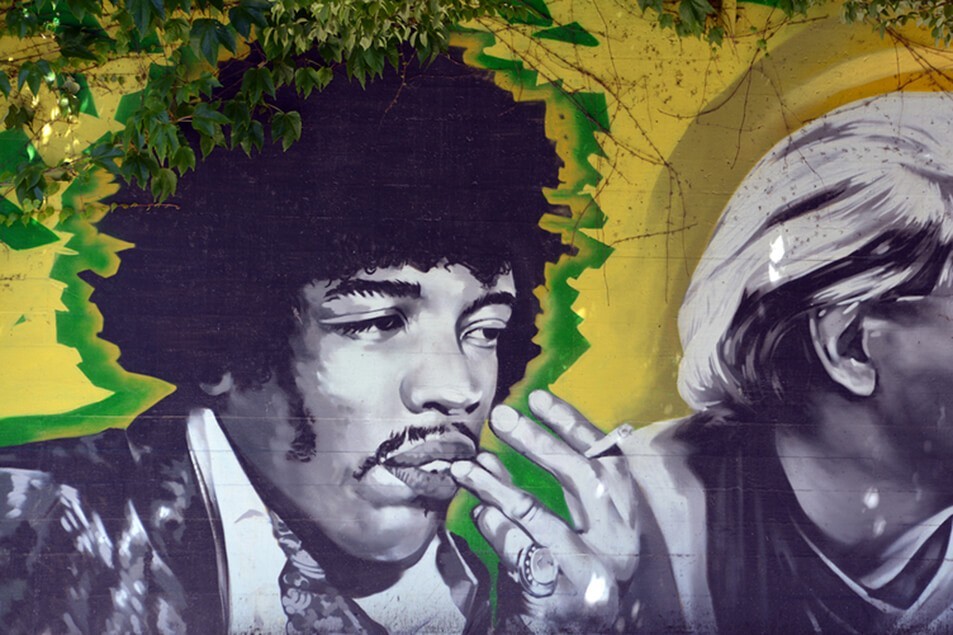 2016-01-05 18:57:48
Rock legend Jimi Hendrix was associated with the herbal culture of the 60s and to this day is known as one of the best guitar players of all time. Sadly, the musician passed away in 1970 at the age of 32, but his legacy continues to live on. Now, the rock super star is being introduced to a new generation, and is being celebrated through a new vaporizer product intended for medicinal herbs use and recreational use in places where it is legal to do so.
A New Partnership
The new portable vaporizer pen line that celebrates Jimi Hendrix is being produced by a partnership between Purple Haze Industries and a Dutch vaporizer pen manufacturer called E-njoint. Purple Haze Industries is partially owned by the late Jimi Hendrix's brother, Leon, and owns the rights to Jimi's likeness. The company has in the past authorized the use of Jimi's face and name to appear on a wide array of products. Now, they're teaming up with E-njoint to produce a vape pen that has full color artwork of Jimi on it. In an interview, Leon Hendrix said that his brother would have been honored by the product, due to his appreciation for art and his belief in the benefits of medical herbs.
About the Jimi Hendrix Vaporizer
Like other vaporizer pen models, the E-njoint Jimi Hendrix 3-in-1 vape pen is a compact device small enough to fit into a pocket. The vaporizer pen does have a few unique features beyond its custom artwork, including:
- 3 in 1 Functionality. The E-njoint Jimi Hendrix 3-in-1 vape pen works as an herbal vaporizer, a wax vaporizer, and an essential oil vaporizer. This makes it a versatile device for those who would otherwise have to use separate wax, oil, and dry herb vaporizer pens.
- Disposable Design. Another unique feature of the 3-in-1 herb vaporizer is that it is meant to be disposable. As a result, the vaporizer does not require any type of maintenance. When it reaches the end of its life, it's simply thrown away and replaced with a new model.
- Complete Vape Kit. The E-njoint Jimi Hendrix 3-in-1 vape pen is sold as a kit with a number of handy features, including a dual car and wall charger and a power bank. It also comes with a cleaning kit.
The E-njoint Jimi Hendrix 3-in-1 vapor pen went on sale on November 27, 2015, on Jimi Hendrix's birthday. The vape pen will not be available in the U.S. until sometime in 2016. There is no word yet on whether or not E-njoint and Purple Haze will release more vaporizers that bear the image of the rock giant. To read more about Jimi Hendrix, click here.