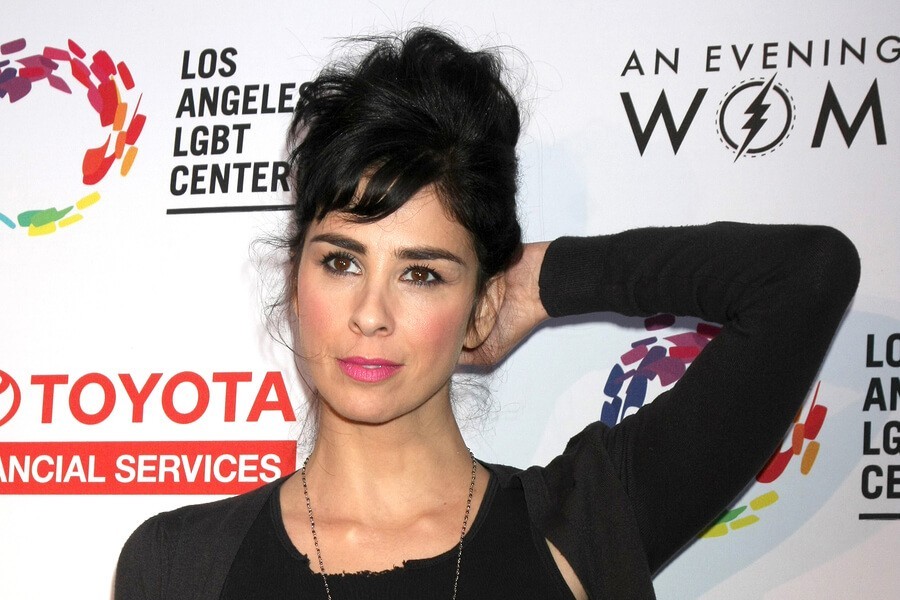 2016-02-04 18:25:02
Comedian Sarah Silverman is known for being hilarious, and coming up with clever remarks when put on the spot. She also manages to never take herself too seriously, and there was a great moment that showed this on the red carpet at the 2016 Screen Actors Guild Awards, when the star made a joke about using a vaporizer.
Flashback to 2015
This year wasn't Sarah's first time at the Screen Actors Guild Awards. In 2015, she was nominated for a best actress award for her role in "I Smile Back," but it wasn't her surprising nod from the guild, or even her stunning green gown that people focused on after the ceremony; it was her vaporizer pen that made headlines.
While talking to the press on the red carpet, Sarah showed a reporter her clutch bag and listed off its contents. As she explained what was inside, she pulled out a wax pen and said that it contained her "liquid pot." The moment caused a media firestorm that overshadowed her appearance at the ceremony.
The 2016 Awards
With the memory of last year still fresh on her mind, Sarah seemed to be ready to field questions about her oil vaporizer use. When a reporter asked her about it, she said that she didn't bring a purse this year to carry her vapor pen. Jokingly, she said that she didn't want her vape pen to steal the spotlight again and explained that her boyfriend, actor Charlie Sheen, was holding her pot for her--in his rectum!
Sarah's comment called attention to the fact that people were wrongly focused on the fact that she admitted to using a vaporizer. While the moment was funny, it was also an important one. When stars like Sarah Silverman talk about herbal and vaporizers, they send a message that even successful celebrities enjoy the benefits of herbs, which in the end helps the efforts to fully legalize marijuana.
Well done, Sarah!