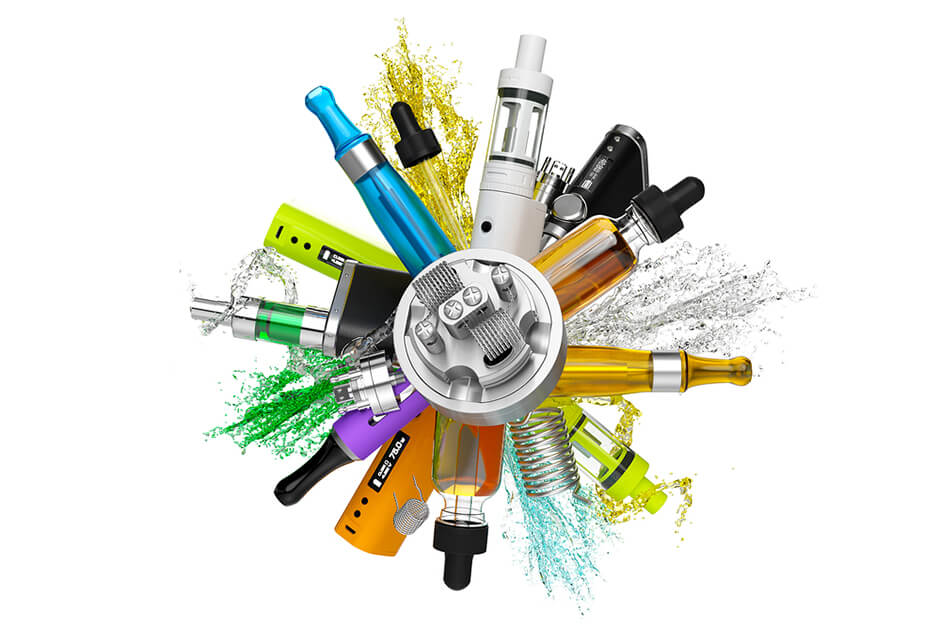 2016-05-31 17:12:51
Rebuildable dripping atomizers (RDAs), or drippers, are rebuildable atomizers for those who drip liquid onto the atomizer instead of using a tank, or a rebuildable atomizer (RBA) to store liquid. Simply put, dripping is the process of applying a few drops of liquid directly onto your coils to vape, instead of having your ejuice in a reservoir constantly soaking the wicks.
Those who drip say that airflow, vapor production, and increased flavor are the reasons they prefer this method, and that it cannot compare to even the best RBA. The ability to switch flavors with ease while vaping is another huge plus to dripping. You simply remove and replace your wicks when you want a new flavor instead of washing out a tank! If this interests you and you have experience with RBAs, it's easy to begin dripping. Let's take a look at the components that make up a rebuildable dripping atomizer.
Vape Mod
Most vapers drip with a box mod or mechanical mod, though some do start on other vape mods, such as a pen-style vape. As long as you have something that is compatible with your RDA and a clean vape battery, you're good to go.
Atomizer
Of course, in order to drip, you will need a rebuildable atomizer suited for dripping. An RDA consists of two positive and negative posts that you will screw your coils into. They previously came with a mesh bridge, but modders started taking them out as it is better to drip directly onto the coils; therefore, you won't typically find one with a bridge anymore. RDAs range from low-end devices as inexpensive as $10 to higher end atomizers that might take a toll on your wallet. It all depends on your preferences and your budget.
Drip Tip
Drip tips were created to put something between the hot metal of the atomizer and the vaper's lips. Though available in many shapes and sizes, drip tips are a hollow tube that attaches directly to your atomizer, giving you ease of access to drip ejuice onto your coils without having to remove the drip tip mouthpiece.
Optional Drip Shield
This slides over the atomizer and helps to keep it cooler and helps prevent leakage by rerouting the liquid back to the RDA. While it is not necessary, many drippers swear by them and recommend them! If you do use a shield, you may need to invest in a 510 adapter, as the shields are made for 910 devices.
The Actual Act of Dripping
You can drip in one of two ways. As stated above, drip tips allow you to drip without having to remove the mouthpiece, and the liquid will find its way to the wicks and coils. Otherwise, you are free to remove the vape mouthpiece to make sure you're hitting the coils. Depending on the atomizer you're using, you can drip anywhere between 3-7 drops or 7-12 drops before it overfills and leaks--without the leak guard, of course. When the wicks become dry--and you will know by the taste--simply apply a few more drips.
Along with all of the benefits, there is one downside to dripping. Because you must drip frequently and sometimes with both hands, it makes it difficult to take your RDA box mod vape or mechanical mods on the road. Like RBAs, they can also be time consuming to use, which some vapers find annoying while others love it. It really is a matter of preference, but if you're interested, it doesn't hurt to try new things!