The Haze vaporizer made headlines when it was released a few years ago as the first truly multifunction portable vaporizer. While the original Haze vape was advanced, there were some issues with its performance. Since then, the portable vaporizer has been redesigned twice, and the new and improved Haze Version 3 is finally available! Let's take a look at how it works.
Pros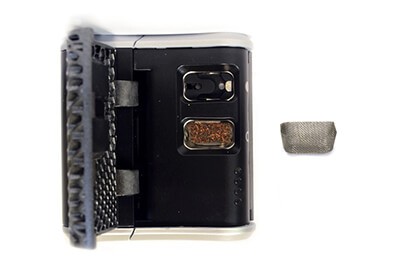 Far more versatile than other vaporizers
3 dry herb modes, and one wax mode
Above average vapor quality compared to other portables
Average priced compared to others, but is a better value due to multi-functionality
Batteries are replaceable
Above average battery life
Longer warranty than most vapes
Cons
Charging time is lengthy compared to other vapes
The vape needs short rests between draws
Vapor production is slow to start
Large clouds not possible, until the third or fourth draw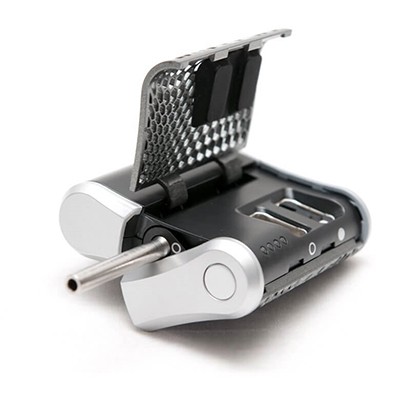 - Price - The Haze Version 3 retails for around $250, which is about average for a dry herb or wax vaporizer. What's unique about this Haze vape is it's both for wax and herbs. Plus, there is a pad inside that you can use with concentrated oils like e-liquids. As a result, you basically get an e-cig, a wax vape, and an herbal vape for $250, making this model an incredible value.
- Vapor Quality – Unlike other multifunction vaporizers on the market today, the Haze V3works equally well in all three modes. The quality of vapor produced by the Haze vape is above average in terms of taste, potency, and smoothness. You also get a variety of accessories with the this model, giving you the freedom to vape herbs with six different chamber and mouthpiece combinations, and waxes and e-liquids with two different mouthpiece options. Overall, the glass mouthpiece seems to provide a slightly better tasting vapor, while the stainless steel stem will give you slightly smoother vapor.
- Guarantee - It is backed by a 10-year warranty, which is exceptionally long.
- Prep Time - The Haze V3 is easy to fill, and it heats up quickly.
- Portability, Size, and Privacy - Nicely sized for use on the go, the Haze V3 is rather compact. The mouthpiece is stored inside of the vaporizer to make it more compact. Both the battery, and herb/wax chamber areas stay closed in your pocket when you're on the go.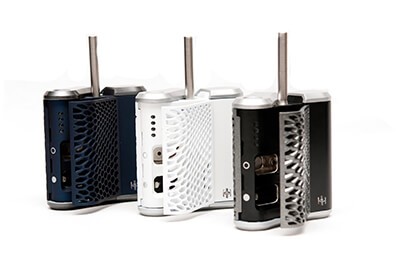 - Ease of Use - You won't have any difficulty setting up the Haze V3 or drawing from it; however, it's important to pause for at least 30 seconds between draws. Otherwise, vapor production may be diminished. You'll also notice that the first two or three draws from the Haze vape are lighter.
- Heating - There are four heat settings to choose from with version 3 of the Haze vaporizer. During testing, level 2 seemed to be optimal when using the vape as a dry herb vaporizer, and Level 3 was ideal for using the vape as a wax vaporizer.
- Power Supply - TheHaze V3 gives you the convenience of removable, replaceable batteries, and you receive two with the portable vaporizer. On a full charge, the batteries last an impressive length of time and won't require recharging for at least an hour. Recharging does take a few hours, and because the batteries are charged in an external charger, you can't vape while you recharge.
The Haze V3 is an excellent investment for anyone who wants a satisfying vaping experience with the freedom to move from one type of material to another. Because there are so many ways to customize the vape, the Haze Vaporizer is ideal for more experienced users. Beginners may feel overwhelmed with all of the options.
To read the full review of the second version of the Haze Vaporizer, click here.

Video: Haze V3 Vaper in Action