Even though most manufacturers use a wide variety of different technologies to prevent combustion, not all of these innovations are 100% effective. In our reviews, we always pay close attention to the likelihood of combustion for each vape.
Table of Contents:

Here are some important terms you should know when reading our detailed reviews:

Convection vs Conduction
Refers to the method by which the herbal blend is heated. Convection produces vapor by circulating warm air through the substance, while conduction applies heat directly to the herbs.

Combustion
Combustion is the process of burning a substance, which, in this situation, typically involves herbs. Not only does combustion produce actual smoke and disagreeable odors, it's also bad for your health.

e-Liquid (Glycerin)
If a vaporizer relies on glycerin exclusively, you can only use the device with concentrates dissolved in glycerin. Never use propylene glycol concentrates in a glycerin-only vaporizer! Make sure to remember this.
As vaping becomes increasingly mainstream, many new vaporizers are finding their way into vape shops around the world. While a wide variety of designs and styles ensure that individuals can vape in a manner that fits their lifestyle, it can be very difficult for beginners to determine which style or model of vaporizer best suits their needs.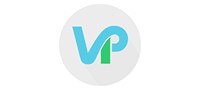 Fortunately, VaporPlants has taken the time to personally test and review many of the vapes available in today's marketplace! Before reading our reviews, we recommend that you explore our guides discussing possible strategies for choosing your first or a replacement vaporizer. Information available on our website will help you focus on the specific brand and type, that will meet your specific needs.
---
As you browse our vaporizer reviews, please keep the following points in mind:

1. By providing reviews on most popular products, we want to help you make an informed decision. Each of our reviews is built upon facts, not just speculation and opinions. After you weigh the pros and cons, you'll be able to make an educated decision regarding which vaporizer best matches for your needs! Although no one specific model is ideal for everyone, our priority is to help you find a product that closely fits your lifestyle.
2. Remember to keep your needs in mind as you shop! If you plan to use your vaporizer at home, for example, you might not care about its portability. Instead, you may be more concerned about the ease of use.

3. Please be aware that even the most well-designed models will malfunction if they're not used or taken care of properly. Therefore, it's essential that you carefully read any instructions and fully charge any batteries needed before your first use.
4. Keep in mind, we are not medical experts! These reviews are strictly based on performance. VaporPlants hasn't tested any of these products for safety, or evaluated their health benefits in any way. Nevertheless, if any of the products offered are reviewed by the FDA, we will explicitly state so, as of right now - none have been reviewed or evaluated by the FDA!
If you have any questions about any of the vaporizers offered for sale, or need a hand finding one that's right for you, don't hesitate to contact our customer service team! You may also browse numerous resource guides to help you with your vaping adventures, follow the links on your top right hand side column, or if you are on your phone just scroll down a little further.