The Pax 2 vaporizer has long been a contender for the title of the best vaporizer. Known for its sleek look and premium vapor production, the dry herb vaporizer has been considered the gold standard for portable vaporizers, so it's hard to believe it could get any better. But believe it or not, it has! Pax is back with a brand new version of their dry herb vaporizer--the Pax 3. Read on for a full vaporizer review.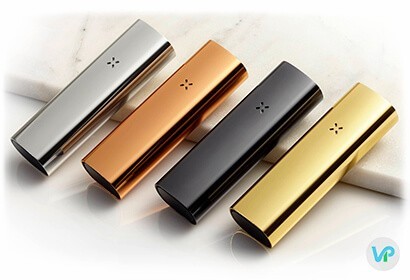 Basics of Pax 3 Vaporizer
- Price - The Pax 3 vaporizer sells for around $275. While that's more expensive than other portable vaporizers, the quality of this vaporizer warrants the price.
- Vapor Quality - Vapor quality with the Pax 3 is exceptional with dry herbs, just as it was with the original, and the newer version of the portable vaporizer has a more powerful battery for larger and more potent vapor clouds. With the Pax 3 vape, you also get a container for vaporizing concentrates. This works well, but it does not offer an experience that rivals that of the dry herb vape unit functionality.
- Guarantee - Pax Labs warranties the Pax 3 vaporizer for 10 years, which is a very long warranty compared to other portable vaporizers.
- Prep Time - The Pax 3 is very simple to load and to set up. It gets hot in about 15 seconds, so vapor production begins almost instantaneously.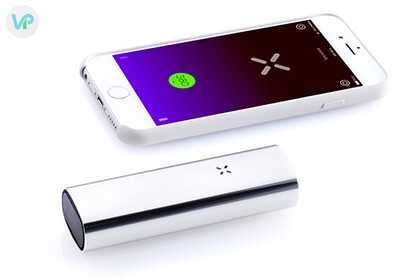 - Portability - Like the Pax 2, the Pax 3 vaporizor is compact and has a sleek design. It's easy to fit in your pocket and small enough for discreet use on the go.
- Ease of Use - A mobile app makes the Pax 3 so simple to use. You can set the temperature using an Android or iOS mobile device. The Lip Sensing technology keeps vapor flowing throughout use. See and download the app on Google-Play or itunes.
- Heating and Temperature Regulators - With the new mobile app, you can choose whatever temperature setting is best for your material, and the dry herb and wax vaporizer unit is properly regulated to stay at working temperature throughout use.
- Power Supply - The Pax 3 has a powerful battery that allows you to enjoy long sessions. It's equivalent to the Pax 2 vaporizer and recharges fast.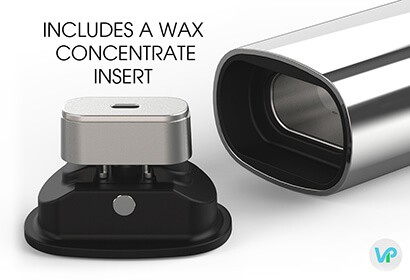 Pros of Pax 3 Vape
Exceptional vapor quality
Ready for use fast
Easy to control with included app
Vibration and LED lights make it easy to use
Works with concentrates and herbs
Backed by a 10-year warranty
Uses lip-sensing technology to adjust heating as you vape
Cons of Pax 3 Vape
- Higher selling price than other portable vaporizers
- Does not work as well as some other concentrate vaporizers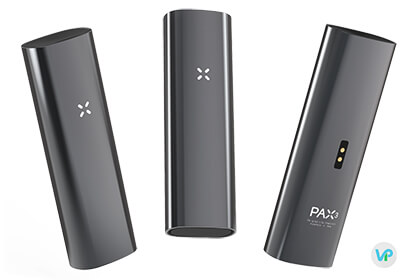 Pax 2 vs. Pax 3 Vaporizer
Some of the key differences between the Pax 2 and Pax 3 vaporizer are that the newer model has the following features:
Oven is twice as powerful for better heating
Ready for use in just 15 seconds
Mobile-app compatible for ease of use
Concentrate insert allows you to vaporize waxes
It does have the same sleek build and advanced lip-sensing technology as the original Pax vaporizer. See the full Pax 2 Review
All in all, the Pax 3 is a marked improvement of the Pax 2, which many people already considered the best vaporizer of its kind. It's well worth the selling price and comes in four very stylish colors. This dry herb and wax vaporizer is recommended most for the serious vaping enthusiast who uses dry herbs predominantly but wants the freedom to use waxes on occasion.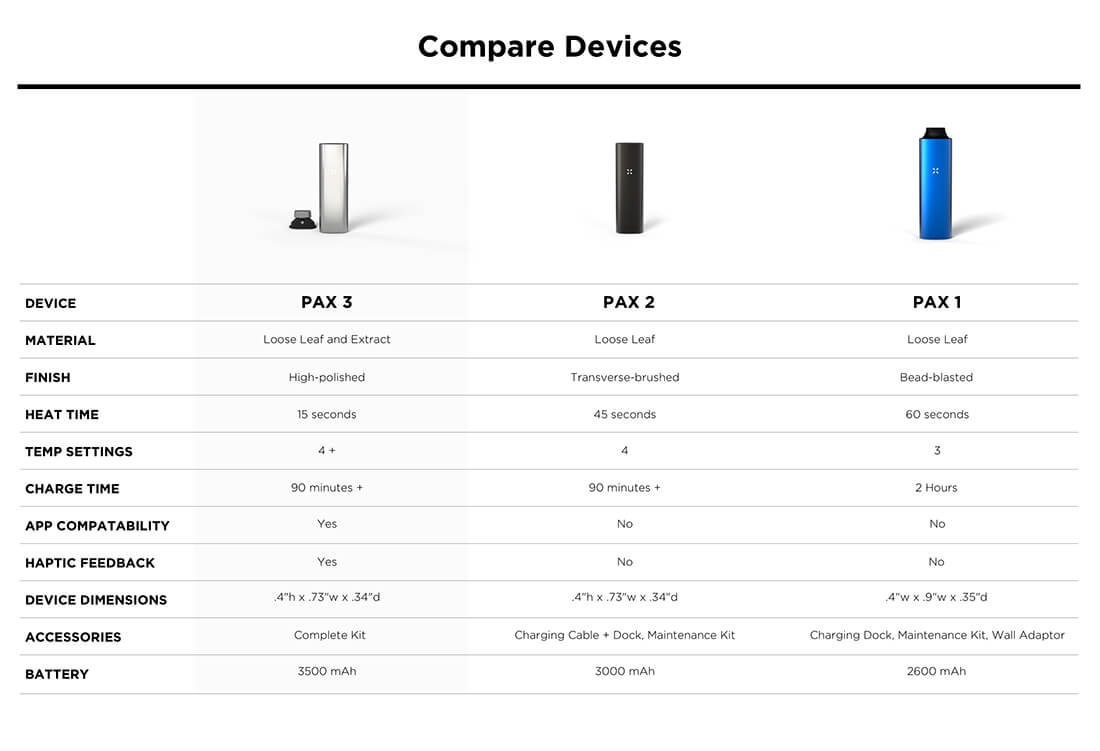 Video: PAX 3 Vaporizer - Un-boxing
Buy Vaporizers and Vape Pens from VaporPlants.com