Shop by Other Types:
If you're looking for a vaporizer that will allow you to enjoy vaping wherever you go and make vaping a discreet experience, a vaporizer pen is likely one of the best vape options for your needs. Vaporizer pens are slim and sized to fit in your pocket, which makes it simple to take vaping on the road.
Powered by rechargeable batteries, vape pens give you the option to vaporize your favorite dry herb, wax or concentrated oils material anytime you want, where you want. Trying to quit smoking cigarettes? An e-liquid oil vapor pen could be the perfect choice, with or without nicotine blend solutions for your needs. Prefer to vape legal medical marijuana in states that allow? A dry herb vape pen lets you take those aromatic dry herbs on the go. For waxy oils and concentrates, a wax vape pen offers a convenient, compact way to vaporize anywhere. Or get a vape pen all-in-one or 3-in-1 combo model, for vaporizing wax, oil, and dry herbs to suit your needs. Make your desired choice above and start enjoying technological advances in vaping.

What is a Vape Pen?
Vaporizer pens, vape pens, or vapor pens are a vaporizer that are long and slender, similar to a writing pen. These vaporizers are cordless, handheld models and typically consist of three parts: a mouthpiece that you draw from, an atomizer or oven for heating material, and a rechargeable battery for supplying power.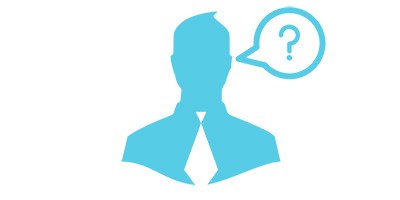 Benefits of Vaporizer Pens
There are a number of reasons why vape pens are popular today. Some of the biggest benefits of vapor pens include:
- Simplicity - most good vape pens have very straightforward designs that allow even beginners to vape with ease. Often, a vape pen will have just a single button that you push to heat material.
- Discreet Designs - a pen vape looks virtually identical to an electronic cigarette, making it a very discreet way to enjoy medicinal marijuana or recreational marijuana in places where it is legal to do so.
- Portability - the biggest advantage of a vaper pen is that it is easy to take with you anywhere you go. Vape pens are pocket sized and lightweight, and the best vaporizer pen models can be used for multiple sessions before you need to recharge.
How to Choose the Best Vape Pen
To choose the best vapor pen for your needs, follow these steps: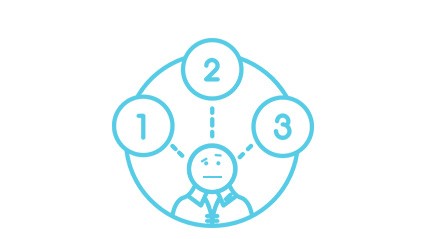 1. Start with the Vape Pen Type.
What do you want to vape with your new portable vaporizer pen? There are three main options:
- Dry Herbs - a dry herb vaporizer pen used for vaping legal marijuana, tobacco, and herbal blends.
- Wax - a wax vape pens can vaporize legal hash oil, a type of oily concentrate.
- Oil - a vape oil pen is an electronic cigarette or e-Cigarette that can vaporize essential oils or e juice.
Some vaporizer pens come with interchangeable parts or multifunction parts that can be used for vaping more than one type of material. If you think you may want to experiment, this type would be the best for you.
2. Consider Heating Methods.
After you have focused on dry herb, wax, or oil pens, you can consider which heating method found in the vapor pens you prefer. There are two options: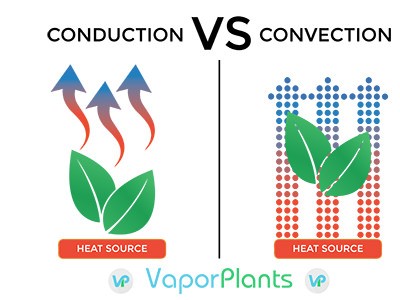 - Conduction - a conduction vape pen gets material hot by direct contact with the heating element. With one of these pens, you don't have to wait for more than a second or two to get vapor. They are often the more economical option.
- Convection - a convection vape pen gets material hot by warming up the air inside of the pen and then blowing it through the wax, herbs, or oil. While one of these vaporizer pens takes longer to heat up, it can do a better job at completely vaporizing your material.
3. Compare these Vape Pen Features.
Once you have narrowed down the options between conduction vs convection vaporizer pens, you can think about:
1. Battery Life: How long will you be planning to vape away from your home? If you will only be enjoying occasional short sessions, battery life may not be as important as it would be to someone who will be vaping outside of their home more often than not.
2. Style: Vape pens come in many colors and styles, so you can select one that is visually appealing to you.
3. Size: While all vapor pens are compact, some are longer than others. Bigger pens may have longer battery lives, or be able to hold more material, but they can also be a little more difficult to carry.
4. Warranty: The best vapor pen models will have some type of warranty. Longer warranties are usually an indicator of a higher quality vape.
5. Price: Vapor pens vary in price, and there are options available to fit every budget.

Looking for some help deciding which of our many vap pens will be the best vape pen for your needs? Let one of our vapor pen experts help you decide! We'll be glad to help you focus on the top vape pens that fit your price range and have the features you desire. Contact us today for help selecting a pen vaporizer.