The Vaporfection miVape is a newer style of portable vaporizer to hit the market and can be used as a dry herb vaporizer or a wax vaporizer. For medicinal users and recreational users in places where marijuana is legal, this weed vaporizer has some distinctive benefits, but it's not without its drawbacks. Read on to learn more about what this wax and herbal vaporizer has to offer.
The Basics of the Vaporfection miVape Portable Vaporizer
- Price - The Vaporfection miVape sells for around $240, making it one of the more expensive portable vaporizer models on the market. Whether or not the price is worth it will depend on what you're looking for from your medicinal marijuana, as you'll see as this review continues.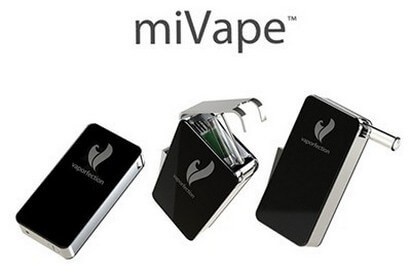 - Vapor Quality - the selling point of the VaporfectionmiVape is that it has a mostly all glass vapor path, something that is very uncommon in portable vapor pen and handheld vaporizer models. This makes the taste and smoothness of the vapor produced by the wax and dry herb vaporizer excellent, and allows you to enjoy full potency without any added impurities. It should be noted, though, that cloud size is smaller with this vape than what you'll get from many vapor pens and other portables.
- Guarantee - the heating element in the VaporfectionmiVape is warrantied for one year, and the battery has a 6-month warranty. Considering the price, the warranty seems relatively short on this model.
- Prep Time - the VaporfectionmiVape is a convection vaporizer, and as a result, you need to pack it very loosely for it to work well. If the vape heating chamber is any more than half full, you won't get good vapor production from the unit. As a result, you need to take your time when you pack the vape, and if you like longer sessions, be prepared to repack once or twice, as you can only get about 4 to 5 draws with the chamber properly filled. Although the vape will reach working temperature in about 30 to 60 seconds, it actually takes much longer for adequate vapor production to begin.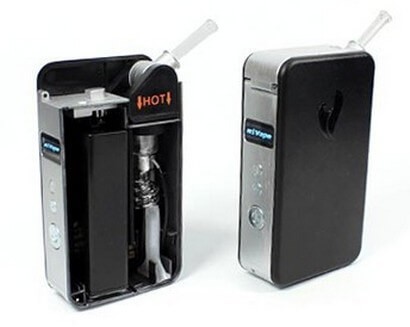 - Portability - the VaporfectionmiVape is bigger than an herb or wax vaporizer pen, but for a portable, it's relatively small. Its design makes it resemble an extra thick smartphone, so it's a pretty discreet option for vaping wax or herbs.
- Ease of Use - the Vaporfection miVape has an LCD screen and simple-to-use controls that make it easy to set. One nice feature is that you can choose how long you want the automatic shutoff timer to be set for. To get best results, you will need to take long draws from the vape. Some people may find this difficult due to the moderate draw resistance.
- Heating and Temperature Regulators - in terms of heating, the Vaporfection miVape is very flexible. You can adjust the temperature by degree to customize your vaping experience, and the model holds its temperature well.
- Power Supply - battery life for the Vaporfection mi Vape, is poor for a vaporizer of its price. You won't be able to vape for more than 30 to 45 minutes continuously with the medicinal weed vaporizer.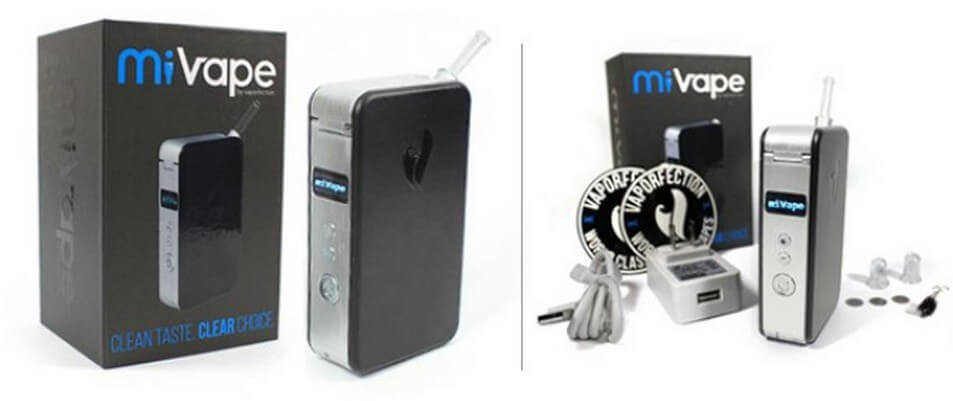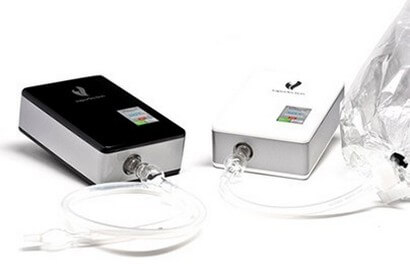 Pros of the Basics of the VaporfectionmiVape Portable Vaporizer
Truly exceptional vapor taste and smoothness
Efficient design
Very flexible temperature settings
High quality glass vapor path
No risk of combustion
Portable and discreet
Cons of the Basics of the VaporfectionmiVape Portable Vaporizer
Expensive portable vaporizer
Warranty is short
Small cloud size
Takes a long time to heat up
Limited capacity
Short battery life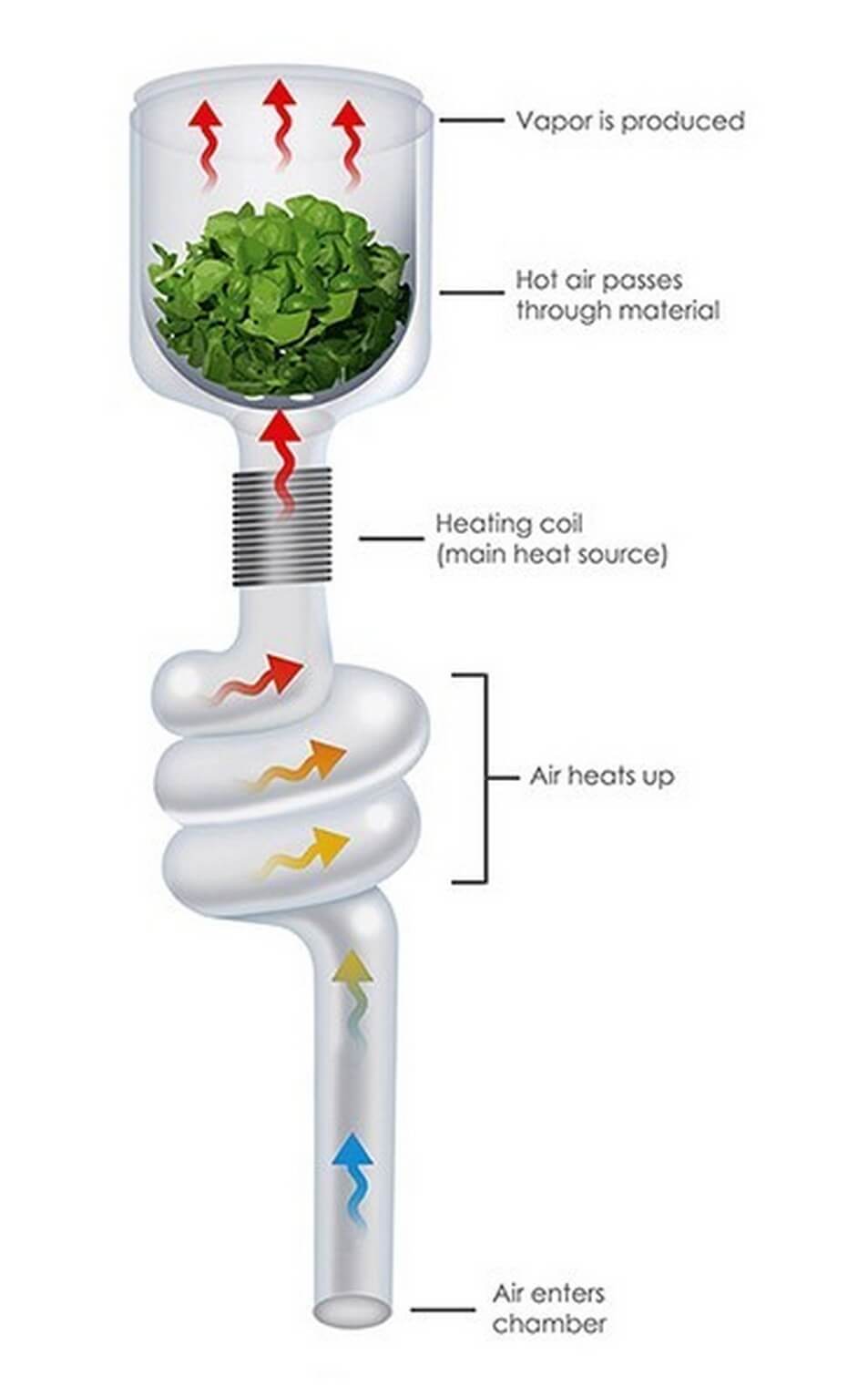 The Vaporfection miVape portable vaporizer is a good choice for someone who wants to be able to take just a few leisurely draws of vapor at a time over the course of a day, rather than for vapor enthusiasts who want to enjoy long sessions at home or on the go. If you're a laid-back, all-day user, you really can't beat the vapor quality from this unit. Otherwise, you may want to choose a different portable vaporizer for your medicinal needs.
Vaporfection miVape Dry Herb and Wax Vape Video
Buy Best Vaporizers and Dab Pens from VaporPlants.com