When it comes to dry herb vaporizer designs, there are small differences between models, but most work exactly the same way. Occasionally, though, a medical marijuana vaporizer comes along that is completely different. The Nimbinvap 4.3 Vaporizer is unique, as it uses a lighter rather than a vape battery, butane, or electricity for power. Read on to learn more about the benefits and drawbacks of this portable vaporizer.
The Basics of the Nimbinvap 4.3 Vaporizer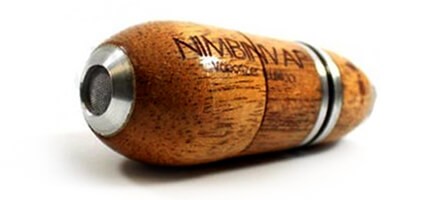 - Price - the Nimbinvap Vaporizer sells for around $130 to $150. Compared to an herbal vaporizer pen, the model is pricey, but it's moderately priced when compared to other portable vaporizer models.
- Vapor Quality - if you vape directly from the Nimbinvap 4.3 Vaporizer using the included silicone tubing as a mouthpiece, you'll get big clouds of vapor that are very potent. The taste can be a bit harsh with this vape, and many people find that the vapor isn't very smooth when you use it on its own. The good news, though, is that the hardwood medical marijuana vaporizer can be used easily with a number of different types of water tools combined with the tubing. When you filter the vapor, the experience with the portable vaporizer becomes much better, as you'll get a smoother, more flavorful vapor.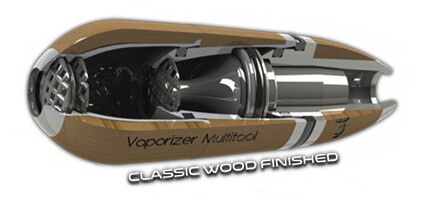 - Guarantee - it's hard to find good information about what kind of coverage is offered on the Nimbinvap 4.3 Vaporizer; however, it appears that there is no warranty on the unit. Since there are no mechanical parts like a vape battery or electrical wiring in the design, this may not be that much of an issue. Still, it's something that you need to be aware of before you buy.
- Prep Time - the amount of time that it takes to set up the Nimbinvap 4.3 Vaporizer will vary depending on how you're using it. If you plan to vape with the unit on its own as a dry herb vaporizer with the silicone tubing as a mouthpiece, you can have it filled with your dry herbs fast. Setting up the unit with water tools and other accessories can be more time consuming and challenging; however, Nimbinvap does have detailed diagrams to help with different configurations.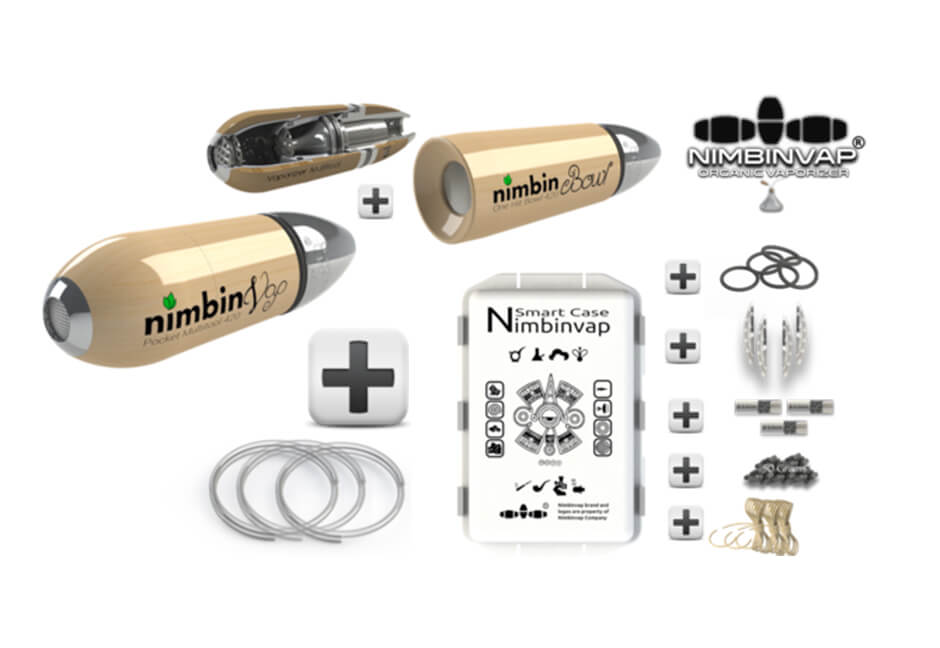 - Portability - since the Nimbinvap 4.3 Vaporizer has no internal power source, it's very portable. You never have to worry about the vape needing to be recharged or refilled. As long as you have a lighter with you, you can vape anywhere. The hardwood construction makes the vape lightweight, too, and it can fit in your pocket with ease.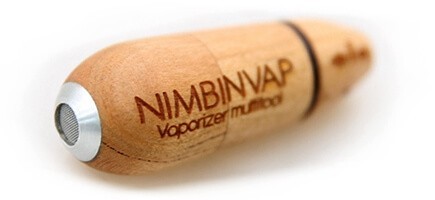 - Ease of Use - just as the set-up for the Nimbinvap 4.3 Vaporizer differs depending on how you're using it, the level of difficulty of usage will also vary. Some people find it inconvenient to have to hold a lighter underneath the vaporizer to produce vapor, but others don't find this to be a problem at all.
- Heating and Temperature Regulators - because the heating source is internal, you cannot set a temperature on the Nimbinvap 4.3 Vaporizer. As a result, it's very important that you monitor the vape to ensure that your material doesn't burn. A screen is included to help distance the material from the flame to reduce the risk of burning, but it can still happen if you're not careful.
- Power Supply - there is no internal power supply with the Nimbinvap 4.3 Vaporizer. The material is instead heated to its point of vaporization with a lighter.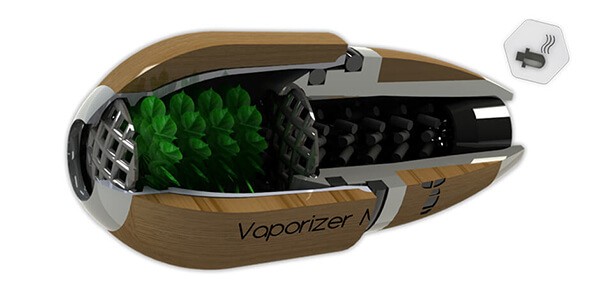 Pros of the Nimbinvap 4.3 Vaporizer
Very portable with no battery, butane, or cords
Versatile design can be used 7 different ways
In its simplest form, is easy to set up and use
Its all-wood construction is lightweight and stylish
Produces large amounts of very potent vapor
Cons of the Nimbinvap 4.3 Vaporizer
Vapor taste may be poor or harsh without filtration
Risk of combusting herbs
No warranty
If you don't want to have to worry about recharging or refilling your medical marijuana vaporizer, the Nimbinvap 4.3 Vaporizer could be the right choice for you. This medicinal weed vaporizer is also a great choice for people who like to experiment with water tools and other types of attachments; however, this herbal vaporizer wouldn't be the best choice for someone looking for the best possible vapor quality due to the risk of combustion.
Nimbinvap 4.3 Vaporizer for Dry Herb Video
Buy Best Vaporizers and Wax Pens from VaporPlants.com