If you've been using concentrated oilsfor some time, or have been experimenting with wax, you may be ready to try different ways of vaping. Normally, that would mean purchasing multiple vaporizer models, but now, it's possible to do that with just one vape pen! The SOURCE ORB is for both wax and dry herb oils, which comes with multiple atomizers and mouthpieces, letting you have different experiences with just one wax pen.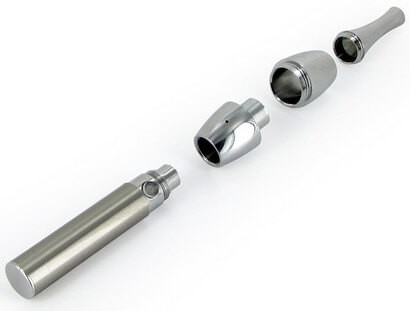 Pros of the SOURCE ORB 3
Flexible wax pen that comes in many kits
Very potent vapor
Little to no resistance
Allows for long and slow draws
Cons of the SOURCE ORB 3
Larger than most other vapor pens
Herbal heating elements combust herbs and are not recommended
More complicated than other vaporizer pens; may be too confusing for beginners
Basics of the SOURCE ORB 3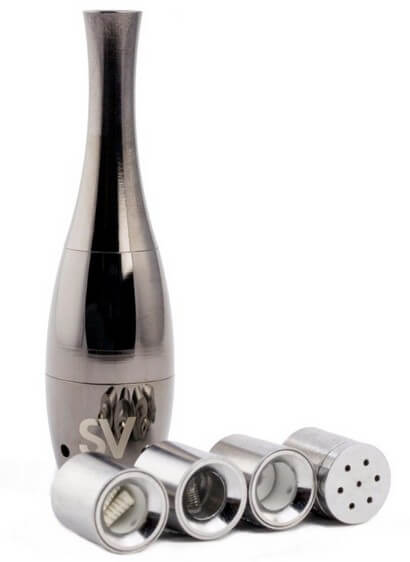 - Price - the SOURCE ORB 3 is sold in a number of different kits. The least expensive of the wax vape pen kits sells for around $90, making it a mid-range vape, while the most expensive kits are around $130. Considering the number of parts and accessories that you get, any of the kits is well worth the money.
- Vapor Quality - the experience that you get vaping with the SOURCE ORB 3 will depend on which of the atomizers you use. All of the wax vapor pen atomizers produce average to large vapor clouds with very potent vapor. Different atomizers provide more flavorful or smoother vapor, but you're sure to find an option in the wax pen kit that will give you a good vaping experience. As a dry herb vaporizer pen, the SOURCE ORB 3 is lacking. The atomizers do not vaporize material; instead, they end up burning it. As a result, this pen is only recommended for use as a waxy oil herbal vaporizer.
- Guarantee - SOURCE offers a 30-day warranty on the atomizer, and a lifetime warranty on all the attachments for the wax pen, separating the ORB 3 from other vape pens that normally do not have these types of warranties. The battery is warrantied for 1 year, which is about average.
- Prep Time - the SOURCE ORB 3 heats up quickly and has very little wait time. Because there are so many components, it can be a little difficult to select the right ones and set up the vape.
- Portability - it's hard to truly consider the SOURCE ORB 3 a vaporizer pen because it is much larger than the average vape pen. This is because the pen has a very large battery. As a result, the vapor pen is not as ideal for travel and not as compact as other smaller vapes.
- Ease of Use - once the SOURCE ORB 3 is assembled, it is easy to use. The vape allows you to take long and slow draws with equal ease and has almost no resistance.
- Heating - the SOURCE ORB 3 has a variable voltage battery that makes it possible to adjust the temperature; however, the vape doesn't allow you to simply click a button to set the temperature, making it a little more complicated.
- Power Supply - as previously mentioned, the SOURCE ORB 3 has a variable voltage battery that allows you to set the voltage to customize the performance of the wax vaporizer. The battery life is average with the unit.
The SOURCE ORB 3 is available in a wide variety of kits, so you can find one that suits your budget. The pen is the same in each kit, but you'll get additional accessories and atomizers when you choose the more expensive kits. Although it's larger than many other wax vape pen models, the vaporizer is a great choice for someone who wants a very good vaping experience, and a choice of atomizers to add variety to their vaping sessions.
Video: SOURCE ORB 3 Review
Buy from VaporPlants.com, use Promo Code: VP5 - at checkout for 5% OFF