For years, Vapor Brothers has been a leading manufacturer of weed vaporizer pens for medicinal users and recreational users in places where it is legal to use marijuana. Their previous wax vapor pen received good reviews, but now Vapor Brothers has improved on their already popular design, with the Vapor Brothers VB Eleven Pen (VB11). Not a dry herb vaporizer, this portable vaporizer pen is made exclusively for waxy concentrates. Read on to learn more about its benefits.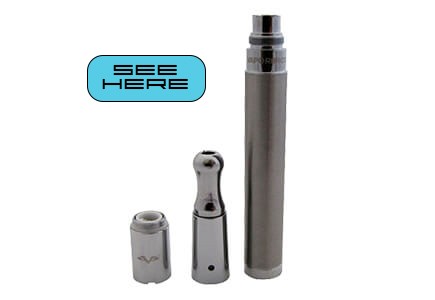 The Basics of Vapor Brothers VB11 Eleven Pen
- Price - the Vapor Brothers VB Eleven Pen has a recommended selling price of $70, but it often sells for under $60. Even at its full price, it's one of the more affordable vapor pens for waxy concentrates. If you find it for sale at a discounted price, you really won't be able to get a more economical wax vape pen that can rival its performance.
- Vapor Quality - inside of the atomizer of the Vapor Brothers VB11 Pen is a ceramic rod with a nickel-enhanced titanium coil. The quality of the materials used in the construction of the wax vaporizer pen is evident when you take a draw and experience the clean, flavorful taste of the vapor. The wax pen offers good smoothness and potency with average sized clouds. Overall, its vapor quality is above average, and it's excellent compared to other oil vaporizer pen models that are similarly priced.
- Guarantee - you only get a 90-day warranty on the Vapor Brothers VB11 Eleven Pen. While this isn't the shortest warranty out there on an oil vape pen, it is much shorter than what's offered by many other competitors. It's important to note, though, that Vapor Brothers brand tests each wax vapor pen prior to shipping, so you can be certain it will work out of the box.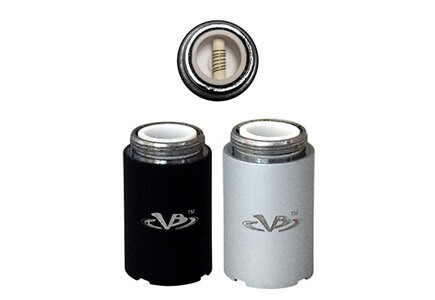 - Prep Time - easy to load, the Vapor Brothers VB11 Eleven Pen holds about .2 grams of material. That makes this a medium-sized medicinal marijuana vape pen. The vape heats up fast, which is what you'd expect from this style of dab pen.
- Portability - small enough to fit in your pocket, the Vapor Brothers VB11 Eleven Pen is very portable. Its shape makes the medicinal marijuana vaporizer look similar to a writing pen, so visually, it's discreet; however, the air flow hole in the side can make the vape whistle, which can draw attention when you're vaping in public.
- Ease of Use - the positive side of the air flow hole in the Vapor Brothers VB11 Eleven Pen housing is that it eliminates resistance and makes the wax vape easy to use. You can take small or large draws with the versatile wax vaporizer pen, and it has a simple one button design. One small drawback is that the mouthpieces on some of the pens don't seem to fit tightly. While they don't fall out, they can wobble, and that can be annoying.
- Heating and Temperature Regulators - the Vapor Brothers VB11 Eleven Pen has just one temperature setting. While that's pretty standard for a waxy oil vaporizer pen of its price, this does cut down on your ability to adjust the performance of the wax pen.

- Power Supply - powered by a 650mAh battery, the Vapor Brothers Eleven Pen has a long battery life, and it features pass through charging, so you can vape even if it's plugged in and charging. A minor flaw in the design is that the small cap that covers the charging port is easy to misplace.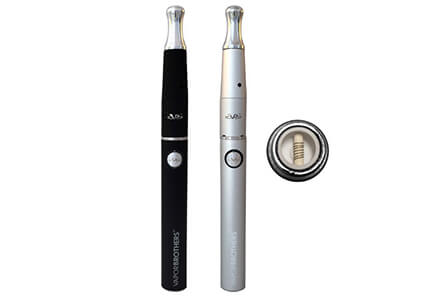 Pros of the Vapor Brothers VB11 Eleven Pen
Very inexpensive price
Above average vapor quality
Discreet size and appearance
Long vape battery life
Pass-through charging convenience
No resistance for ease of use
Simple to load and operate
Cons of the Vapor Brothers VB11 Eleven Pen
Short warranty
Noisy during operation
Only one heat setting
Battery cap could become misplaced
Overall, the VaporBrothers Eleven Pen is a good choice for a medicinal or legal recreational marijuana user who wants a bargain vape pen that still performs well. While it does have some minor flaws, the cost and performance more than offset these small drawbacks.
Vapor Brothers VB11 Eleven Pen for Wax Video
Buy Dab Pens and Herbal Vaporizers from VaporPlants.com