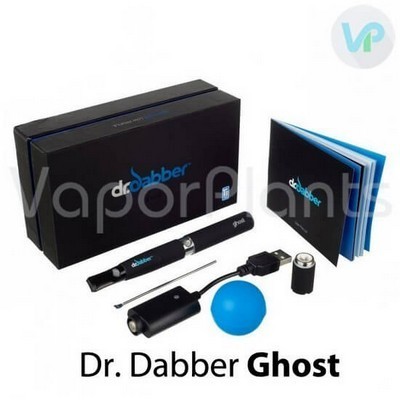 The Dr Dabber is just what the doctor ordered for many vaporists, as it provides the functionality of a wax pen in one compact package. This vaporizer pen has a number of great features, and a few possible shortcomings that you should be aware of to make an informed purchase.
Pros
Very high quality, low heat titanium atomizer
Very versatile, providing long and short draws
Premium vapor quality with excellent performance
Long battery life with 200 to 300 draws on a single charge
Truly pocket sized
Optional accessories, including a glass globe & water tools
Cons
Price is higher than some other vaporizer pens
But it is still not the most expensive model on the market
A 1 year warranty on the battery and charger only
In-Depth of the Ghost by Dr Dabber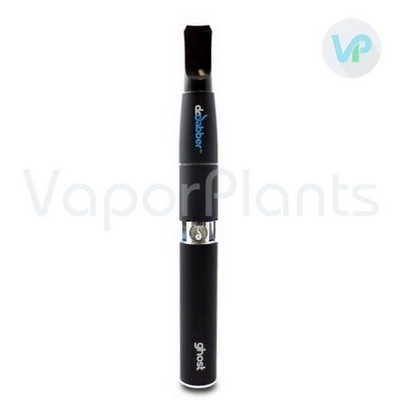 - Price - The Dr Dabber Ghost has a suggested retail price of $105, but it can typically be purchased for around $85. The price is higher than some other oil and wax pens, but you do get a spare atomizer, which adds some value.
- Reputation – The low heat titanium atomizer remains at a low temperature, keeping materials at optimal vaporization range for longer, with very little risk of combustion. The vape pen provides a satisfying amount of vapor that is potent and flavorful. One thing that really earns top marks with vaporists is that there are glass water tools available to add water filtration to your vaping, a unique feature that's uncommon with dab vapor pens.
- Guarantee - Perhaps the only real drawback to the Ghost is that Dr Dabber does not offer a full warranty on the entire unit. As they only offer a 1 year warranty on the battery and charger. Still, the high quality components make it unlikely that you'll experience a problem.
- Prep Time - The Ghost can reach working temperature in just 5 seconds, so there is very little wait time.
- Portability, Size and Privacy - You can consider this Dr Dabber Vaporizer Pen to be a true pocket vaporizer; it's compact and very discreet to use on the go.
- Ease of Use - Even those who are new to vaping can use the Ghost with ease. Unlike many other pens, it allows for long and short draws, so there is no learning curve when getting started with it.
- Heating and Temperature Regulators - The temperature regulators in the Ghost do an excellent job of providing a consistent flow of vapor, with little to no risk of combustion.
- Power Supply - The high quality battery in the Ghost lasts for as long, or longer than most vape pens in its price range, providing 200 to 300 draws before requiring a recharge. The vape pen can be recharged in about 2 hours, which is about average.
All in all, the Dr Dabber Ghost is a good investment for new and seasoned vapor enthusiasts alike. Because it isn't warrantied, you'll want to check it out the moment that it arrives to ensure that it's in good working order. You can purchase this vape pen and the available accessories to enhance the experience at VaporPlants.com.
Video: Dr Dabber Ghost in action