VaporPlants is a proud supporter of the wonderful technology that goes into vaporizers. We strive to create comprehensive vaporizer review guides. If you are unsure of where to begin, you have come to the right place. In our vaporizer reviews, we always pay close attention to the price, vapor quality, power, portability, prep time, warranty and heating temperature, as well as the likelihood of combustion for each vape.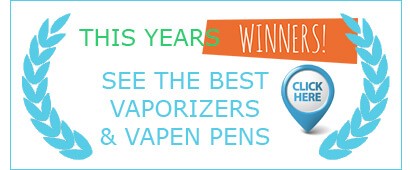 Table of Contents:
Before you do purchase your first vape, be sure to get started by checking out all of our vaporizer reviews. These reviews of vaporizer are typically centered on how easy the vape is to use, the vapor quality, the build quality, price, efficiency, durability, and reliability. What else goes into the criteria for these vaporizer reviews?
Performance

Does it vape materials easily?
Does it perform consistently?
What's the draw resistance?
Does it need to be stirred?
How many draws can you take before the battery dies?

Ease of use

How simple is it to set up?
Is it easy and comfortable to hold?
Does it have a lot of parts?
Can beginners use it?

Vapor quality

What size vapor clouds are produced?
Is the vapor hot or cool?
Is the vapor potent?
Is it a comfortable and smooth hit?

Efficiency

Is it good for both group and solo use?
Can it be used efficiently with most any amount of material?
How much herb or material does one need to get good results?

Taste or Flavor

Is the flavor profile high?
Does it taste pure?
Is it superior to other vapes in taste?

Portable or Desktop

Is it for home settings?
Is it for on the go use?
Can it fit in the pocket?
Is it compact?

Power Supply

Does it use a wall outlet?
Does it have rechargeable batteries?
What is the battery life?
How long does it take to recharge?
Can you use it while it is being charged?

Build Quality

Where was it made?
Does it feel sturdy in the hand?
What is it made from?
Are there any fragile parts?

Price

Is it budget friendly or high end?
Is the price right for the quality?

Maintenance

Does it have parts that are likely to need a replacement down the line?
How often will it need these new parts?
How much does it cost to maintain the vape?
How much effort does it take to maintain the vape?

Odor

Does it produce a strong smell or just vapor?
How does it smell compared with other vaporizers?
Is the vapor highly visible or compact?

Concentrates

Can you use it with concentrates as well as dry herbs?
How efficiently does it use oil and wax?
Is the vapor pure tasting?

Warranty

Have there been reports of issues with reliability?
Is the manufacturer responsive?
Is the warranty sufficient?

Cleanliness

Does it get dirty easily or quickly?
Is the build-up visible?
Is cleaning simple or hard?
How often does the vape need to be cleaned?
Disclosure: All of our vaporizer reviews are based upon research and experience with these vapes. If you want to purchase one of the vapes in our vaporizer reviews, you can do so from us or from the manufacturer. We do receive commissions for any product sold through us, but this will not affect your price, nor will any manufacturers influence our vaporizer reviews.
Surprisingly, the practice of vaping is much older than you think, and this is why we created this vaporizer review page.
Finding the Best Vape with our Vaporizer Reviews
Combing through all of the vaporizer options can be a trying task considering the sheer amount of desktop and portable units available today. Every person is going to be different in what they want from their vapes, making it important that you do thorough research and read plenty of vaporizer reviews before making a purchase.
You also need to be sure that when you do chose the right vape for your needs, you purchase it from an authorized retailer. As vaporizers become more popular, counterfeit vapes are being made. It is important that you buy straight from the manufacturer or an authorized retailer for that reason.
Types of Vaporizers Reviewed
- Portable vaporizers. A portable vaporizer usually receives its power from internal batteries with performance and quality varying between each one. Portable vapes are typically designed for dry herbs, but there are some for wax and oils. The best portable vaporizer is going to be small, easy to use, and compact.
- Vape pens. Vape pens look like a writing pen with their slender, light-weight bodies. These are mainly used with concentrates, most notably oil. Vape pens are perfect for light to medium vapers who want simple, hassle free hits anywhere they go.
- Desktop vaporizers. A desktop vaporizer is better suited for use at home or during parties. Most desktop vapes can use both dry herb and concentrates and are better than portable vaporizers for those who like to share. These vapes use a power outlet instead of batteries and a variety of heating elements.
So how exactly do these modern day vaporizers work? It starts with a heating element, which is often called an oven, heating chamber, or atomizer. This atomizer is what heats up the dry herbs that you place inside to produce the vapor. They come in a variety of styles and types but all chug along toward the same end goal: to heat your materials to their vaporization points without burning them in order to release vapor that can be inhaled.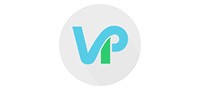 Fortunately, VaporPlants has taken the time to personally test and review vaporizers available in today's marketplace! Before reading our vaporizer reviews, we recommend that you explore our guides discussing possible strategies for choosing your first or a replacement vaporizer. Information available on our website will help you focus on the specific brand and type, that will meet your specific needs.
As you browse our vaporizer reviews, please keep the following points in mind:

1. By providing reviews on most popular products, we want to help you make an informed decision. Each of our vaporizer reviews is built upon facts, not just speculation and opinions. After you weigh the pros and cons per each vaporizer reviewed, you'll be able to make an educated decision regarding which vaporizer best matches for your needs! Although no one specific model is ideal for everyone, our priority is to help you with our vaporizer reviews to find a product that closely fits your lifestyle.

2. Remember to keep your needs in mind as you shop! If you plan to use your vaporizer at home, for example, you might not care about its portability, so make sure to see out portable vaporizer review section. Instead, you may be more concerned about the ease of use.

3. Please be aware that even the most well-designed models will malfunction if they're not used or taken care of properly. Therefore, it's essential that you carefully read our vaporizer reviews and any instructions, such as to fully charge any batteries needed before your first use.
4. Keep in mind, we are not medical experts! These vaporizer reviews are strictly based on performance. VaporPlants hasn't tested any of these products for safety, or evaluated their health benefits in any way. Nevertheless, if any of the products offered are reviewed by the FDA, we will explicitly state so, as of right now - none have been reviewed or evaluated by the FDA!
If you have any questions about any of the vaporizer reviews and models offered for sale, or need a hand finding one that's right for you, don't hesitate to contact our customer service team! You may also browse numerous resource guides to help you with your vaping adventures, follow the links on your top right hand side column, or if you are on your phone just scroll down a little further.