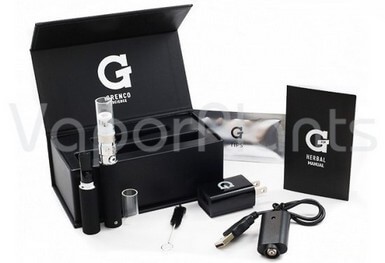 Grenco Science is one of the pioneers in the vape pen industry, having created the G Pen when many other companies were focusing on creating larger portable units. Today, the original G Pen still remains an excellent economical wax vape pen option for those who want the convenience of vaping on the go. Read on to learn more about the G Pen vaporizer.
Pros:
Economical price makes it a great budget vape
Simple operation that's geared toward beginners
Above average vapor quality in terms of flavor and smoothness
Easy to carry and relatively compact
Cons:
Can be a little hard to load
No variable temperature setting options
May not be adequate for everyday use for more advanced vapor enthusiasts
- Price - The original G-Pen sells for just $59, making it one of the most affordable wax pen models on the market today. The price point makes this an ideal starter vape and a good occasional use vape for more experienced vapor enthusiasts.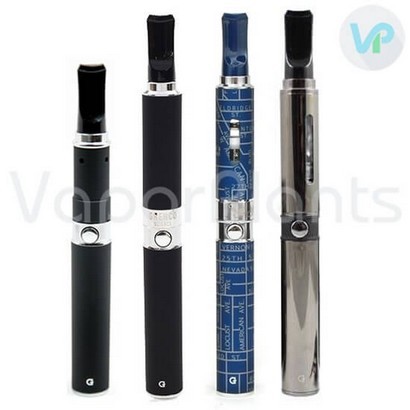 - Vapor Quality -The G Pen has a very a nice ceramic heating chamber with a stainless steel and ceramic wick that allows it to produce large clouds of vapor at a satisfying pace. The wax vaporizer pen gives you a nice smooth vaping experience and good flavor through most of a vaping session. Overall, it has above average vapor quality for a vapor pen of its price.
- Guarantee - Grenco Science warranties the electronics on the GPen for 1 year. That's average for vape pens overall, and longer than the warranties on many comparably priced pens.
- Prep Time - The deep shape of the heating chamber does make this wax pen a little difficult to load, but there are many wax vapes that are harder to get ready for use. Once you push the button, it is ready for use in under 5 seconds.
- Portability, Size and Privacy - The G Pen is pocket sized, and it looks similar to an electronic cigarette, making it a compact choice. There is a light included in the design, but it's not really bright enough to attract attention when you're using it on the go.
- Ease of Use - With no real resistance and just one button, the GPen is very straightforward to use. Beginners won't have any trouble mastering it.
- Heating - There is only one heat setting with this wax pen, but that's to be expected with a vaporizer pen of this price. Grenco Science has done a good job of setting the vape at a sufficient temperature to heat material well without combustion.
- Power Supply - Battery life on the G Pen is average, and it doesn't take long to power the battery up when it's drained. You do get a wall adapter and a USB charger, giving you flexibility to charge the wax vaporizer pen the way that you desire.
A Few Words about the Other G Pens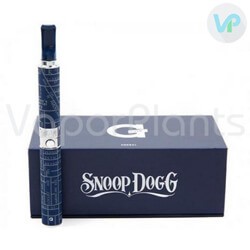 This review has focused on the wax pen from Grenco Science, but there are other G Pens available, including some GPen dry herb vape pen models. The G Pen Herbal Vaporizer and the Snoop Dogg Herbal Vaporizer Pen are both designed to be used with dry aromatic blends. As far as dry herb vaporizer pen models go, both vapes are inexpensive options, but it's important to use caution when vaping with either G Pen Herbal model. This is because the dry herb oven can cause combustion during long sessions where you take many back to back draws. For best results, the pens should be used for short sessions with breaks between your pulls.
There is also a G Pen Micro that is a smaller version of the wax vape pen reviewed above. This vape is more compact, but it does have a shorter battery life and a smaller capacity.
Video: G Pen for Dry Herbs
Video: G Pen for Oil Liquid