Are you new to the world of e-cigarettes and vaping? Have you been asking, "What is a vaporizer, anyway?"! Unsure where to even begin with your search for the perfect vaporizer? The guide below is for you! As the article explains all of the different things that you can take into consideration when shopping for a vape, so that you can decide what's most important to you and find the ideal device faster. As you'll soon discover, there are many different designs and styles of vaporizers that you can use to help curb your desire for traditional cigarettes. In fact, many people believe that a vaporizer is one of the solutions for the age-old issue of traditional smoking! The trick, however, is finding an aromatherapy blends, tobacco, or other dry herb vaporizer device that's right for you. That is why we've designed this guide in such a way to make this process as simple as possible!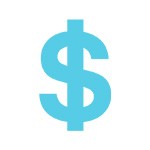 Price
One way to begin shopping for a new vaporizer is to decide how much you're willing to invest. Inexpensive models are available for around $50, while top-of-the-line designs can sell for over $500. If you're new to vaping, there's nothing wrong with investing in a cheap vaporizers – after all, you aren't sure if you'll stick with it!
It's important to trust the company you purchase your vaping product from. Some vendors, particularly those operating independently, and/or in less regulated part of town, country, or the world. Be aware of selling online and in stores who sell none brand-products. Counterfeits are inauthentic, a poor copy, imitation and of a reduced quality, or even unsafe!

Reputation
Once you've narrowed your choice type to a certain price range, research the reputation of individual companies and models. You can do this by reading online reviews, available on the merchant's website, products and/or forums. In order to decrease the likelihood of finding fraudulent reviews, you can also access official third-party review sites, where users must register for accounts before posting, here is an example of VaporPlants customer reviews.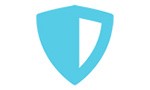 Warranty
Even high-end vaporizers can have minor functionality issues, that are mostly covered under warranty. This is more than enough reason why, it is essential to purchase a vaporizer with some type of guarantee and/or manufacturers warranty! If you purchase your vaping device from authorized dealers from such as this online store, VaporPlants, you will receive guidance and information on how to have you issue resolved. Retailers may also offer additional satisfaction assistance.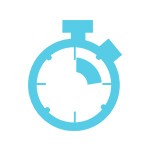 Preparation Time
After you've narrowed your search by customer satisfaction and warranty, it's time to compare overall preparation times! No vaporizer can be turned on and used immediately simply due to the fact that they take some time to warm up.
Vaporizers using direct flames may warm up in a few minutes, while those relying on a ceramic heater chambers may take up to an hour before being ready for use. If you're looking for a model that'll provide a quick fix, you'll definitely be looking for a product that can heat up in under five minutes! It's always important to keep in mind how you intend to use your vaporizer. Find a device that matches your lifestyle!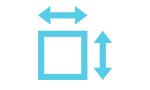 Portability and Size
Ultimately, the portability of your vaporizer will depend on your lifestyle. While portable models are highly convenient, they tend to require longer preparation times. Portable vapes are great for travel or commutes, while desktop vaporizers are best left at home, as some require a wall outlet. Some, are even disguised to look like other types of items, which is perfect for those who seek a simple and portable vaporizer designs.
Style
If you're new to vaping, find a style and design that will be easy for you to use. Balloon style vaporizers, like the Volcano Digit, are generally the easiest to use. However, these types are often expensive and not as portable.
Other products require a certain level of experience. Tube and flame designs, for example, require you to draw from the device with a controlled inhalation. While it's possible to develop the right technique with any type of vaporizer, you'll have to take time and experiment with those products that are slightly more difficult to operate.

Physical Limitations
Some vaporizers can be used with one hand to vape, while others require both hands for successful operation. Depending on your dexterity, one type might be more difficult to handle, which is why you must carefully read product descriptions and instructions prior to choosing a vaporizer.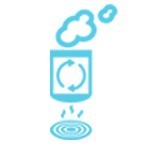 Heat Type
Vaporizers are heated using two common methods, conduction and convection vaporizer options. In a convection model, the herbal blend is heated by warmed air. This method provides even heating and allows for adequate temperature control.
Conduction models, on the other hand, use heating elements which directly heat the herbal blend. While conduction models require more work and pose a higher risk of burning, they're also less expensive and smaller in size.
Draw Method
There are also two different draw methods. With direct draw, you use a tube, step, or whip to suck out the vapor, which allows you to fully enjoy the taste of herbal blend. That being said, this also makes a vaporizer more difficult to use.
Leaving us with another option, balloon style varieties are easier to use. That being said, breakdown of flavor compounds inside the balloon may dilute the purity of taste.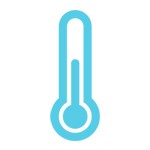 Temperature Regulators
Some vaporizers have integrated temperature controls which reduce the risk of combustion. The two main types of temperature regulators are digital displays and dials. Some models with digital displays temperature controls are not quite as accurate as other vaporizers on the market. If you do decide to purchase one of these products, make sure to read customer reviews!
Due to the fact that temperature control is solely dependent on your ability to draw a regulated breath, you might want to buy a vaporizer with this feature to begin practicing.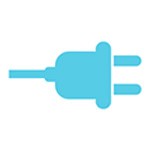 Power Supply
Your vaporizer can receive power from one of two sources. Flame-powered models either feature a built-in butane mechanism or are heated directly using a lighter. A major concern with internal butane lighters, is that they can release deadly gases combined with the vapor.
The second type of power source is electricity, which can be supplied by an wall outlet power or a battery. Some battery-powered models are rechargeable and can be plugged into the wall or a USB outlet, providing convenient ways to replenish the battery. Other methods of powering are not as convenient. Many products require the use of batteries that must be replaced on a regular basis. Additionally, it may also be necessary to mail certain vaporizers back to the manufacturer for recharging! Please read the product description on the vaporizer in question before purchasing it!
At VaporPlants, we offer a large selection of best vaporizers to match your needs. We're always ready to answer any questions you may have, so don't hesitate to contact us! Our highly trained staff can help you make the perfect purchasing decisions. We look forward to hearing from you! To check out many of VaporPlants' vaporizer reviews.