VaporPlants.com is dedicated to shipping out orders as quickly and as affordable as possible. In order to ensure your satisfaction with the shipping process, we have created a fair shipping policy as follows: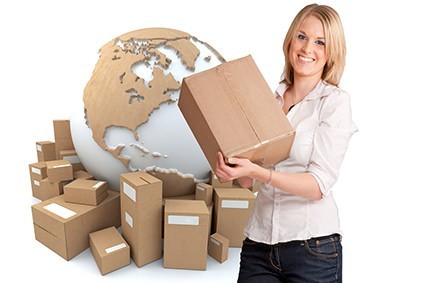 How Your Order Will Be Shipped
At VaporPlants.com, we strive to keep our products in stock at all times. Typically, items will leave our facility within 48 to 72 hours of when you receive your Order Confirmation email from us. If an item is out of stock, you will be notified and advised of how long your order will be delayed.
We respect your privacy and take steps to ensure that our packaging is discreet. Your order will be packaged in a box that will not identify its contents on the outside or mention Vaping in any way on the label.
We take protecting our customers very seriously, and as a result, we strictly enforce an address verification policy with regards to shipping. We also need "Adult Signature Required" confirmations. If you check out via PayPal, we can only ship the order to the confirmed shipping address associated with the account. Otherwise, we will ship to the address provided at the time of checkout. Under no circumstances will we deliver to an alternate address or reroute delivery to a new address. Please be certain to use the delivery address at the time of checkout or to associate it with your PayPal account prior to completing your purchase in order to avoid problems.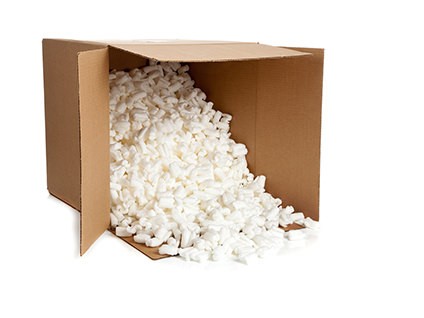 Our preferred carrier is UPS Ground Service, which typically delivers within 1 to 7 business days. Shipments to PO Boxes and APO Boxes will be handled by USPS. Upon request, we can sometimes ship with one of our other shipping partners, including FedEx or DHL. Please contact us to see if this option is available. In certain areas, UPS or USPS service may be unavailable, in which case we may make use of an alternate carrier.
How Shipping Costs Are Calculated
The exact cost of domestic shipping charges will be calculated and clearly displayed on the checkout page. Shipping costs are calculated based on the size and weight of the items that you are purchasing and your geographic location.
We do not refund shipping charges under any circumstances and are not responsible for any additional fees that a carrier may assess you. These may include re-delivery charges or brokerage charges. Contact the carrier for more information.
How International Shipping Works
All international orders are shipped via DHL Express, UPS Express or USPS Priority Mail. After you have completed your order, we will determine which carrier will offer the lowest possible price on shipping and select that option for you. Contact us for more information about the specific cost of shipping your international order.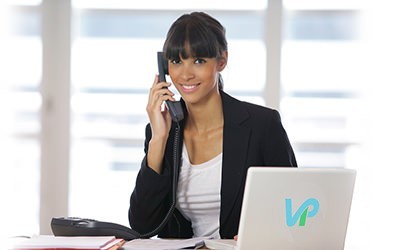 VaporPlants.com is not responsible for any additional fees that are accrued due to international shipping. Any custom clearance fees, duties, taxes, brokerage fees and related expenses are the responsibility of our international customers.
How Items That Arrive Damaged Are Handled
Although we package our orders with the greatest of care, accidents can occur from time to time, resulting in damage to merchandise. We inspect all of the merchandise before it leaves our facility. As a result, orders that arrive damaged are the responsibility of the carrier. We recommend that you open your order upon delivery and carefully inspect the items that you have received. Do not sign for the order until you are certain that the items have arrived undamaged. Most carriers will not be responsible for damaged items once you sign for delivery.
If you have received an item in damaged condition, contact the carrier first, and contact us as well.
Please see the following link for our preferred carriers direct information:

At VaporPlants.com, nothing is more important to us than the satisfaction of our customers. We want you to enjoy shopping with us and have your entire shopping experience not just meet your needs, but also exceed your expectations. As a part of our commitment to customer service, we make the following promises to you: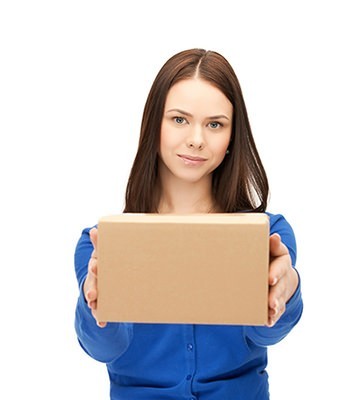 We promise to provide the absolute best products
Everything you find at VaporPlants.com: from portable and desktop vaporizers to vape pens, to vaporizer parts, and vaporizer accessories is a brand new, 100 percent authentic, genuine product. You'll receive complete coverage from any manufacturer's warranties and get all of the instructions and components included with whatever you've purchased. It will arrive safely packed and in its original packaging, guaranteed.
We promise to assist you while you shop and after your purchases
There are many choices to make when you're shopping for a vaporizer, and many people just aren't sure what the right product is for their needs. Our customer service team is always here to provide prompt support by phone or email to make finding the perfect vaporizer easy. We're here to answer your questions, large or small, and to provide you with and shopping assistance you may need. After you've purchased from us, we'll still be here to handle inquiries you have about using, caring for, or cleaning your new vaporizer.
We promise to protect your privacy
Vaping is a personal choice, and you should be in control of who knows about your lifestyle. That's why Vaporplants.com will do everything we can to protect your privacy and provide you with discreet service. We also have "Adult Signature Required" confirmation for extra protection for the buyer. Our billing name is discreet, and we do not put any type of identifying information on our shipping boxes that will let other people know what you've purchased. Of course, we'd love for you to tell your friends and family members about our company, but we won't share your personal information, or contact you in a way that could compromise your privacy.
We promise to work with you to resolve issues if they arise
At VaporPlants.com, we work hard to make sure that every order goes off without a hitch, but problems do occasionally arise. If you're not happy with your order for any reason, we promise to resolve the issue in a timely manner. We offer a 100% Satisfaction Guarantee on every purchase. Should you be less than satisfied for any reason, contact our customer service department. One of our associates will take the time to listen, and understand the problem, and then work with you to resolve it in a fair manner to ensure your satisfaction.
We are always open to feedback and suggestions from our customers, and would love to hear your opinions about VaporPlants. Contact us to let us know what we're doing right, what you love about us, and how we could improve our site, selection, or service to assist you better.

No matter where you live in the world, VaporPlants is your destination for vaporizer models, parts, and accessories. We can ship any of the items in our large inventory to almost any location in the world. Our number one goal is to help our international customers get the items that they want as affordably as possible, so you can count on us to work with you to provide the least expensive shipping option available.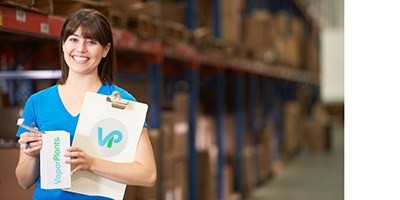 How We Choose Carriers
Shipping orders internationally can be complicated. Rates can vary dramatically from country to country, and even from location to location inside of a nation. The cheapest provider for one location in a country isn't always the same countrywide, so at VaporPlants.com, we use USPS Priority, UPS Express, and DHL Express to handle our international shipping. We will determine the cost to deliver with each of the three providers based on the weight, value, and destination of your order, and then select the least expensive option. Contact us for a quote.
International Shipping Information
Here are some points to keep in mind about our international shipping: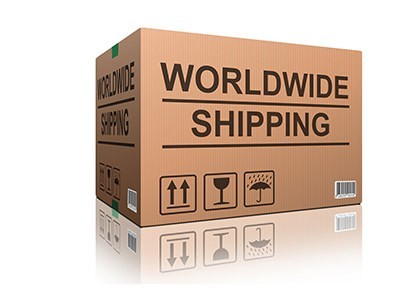 All items must be paid in full prior to shipping. We accept Visa, MasterCard, American Express, and Discover. We also accept PayPal for delivery to confirmed addresses, money orders in U.S. dollars, and Western Union.
In-stock items are shipped within 48 to 72 hours of when the payment clears.
In the event that items from your order are stored at different facilities, or are Drop-Ship items, we will consolidate all of the items at our central location before shipping them to you. This may result in a delay in shipping; however, we do not add extra costs when this occurs
Large items that are beyond the limits of our standard carriers will be shipped by an international freight forwarder. These providers offer either door-to-airport delivery or door-to-door service. If we need to select an international freighter, we will let you know before shipping, and the freighter will be in touch to let you know how you will receive your items.
To cover our costs, we reserve the right to keep the shipping fees assessed for refused or returned parcels.
Any customs, taxes, duties, brokerage fees, or other fees related to international shipping are your responsibility, and are in addition to international shipping cost.
We can only ship merchandise to the official billing address associated with your credit card or PayPal account, except in Australia or Canada. Orders placed in Canada or Australia can be shipped to any address within Canada and Australia, respectively. Please make sure your billing address is current on your credit card or PayPal account before ordering.
Restrictions to International Shipping
Unfortunately, we cannot ship to Cuba, Syria, North Korea, Uganda, or Iran. Shipments to Russia must be valued at 5000 rubles or less with shipping included. Please contact us here, for more information.
There are shipping restrictions of certain goods to certain international locations. If you attempt to purchase an item, and live in an area where you cannot receive it, you will receive a notice on your screen. We also request for domestic buyers of a "Adult Signature Required" confirmation for further security.