At VaporPlants.com, we are committed to providing quality products, such as vaporizers, atomizers, herbal remedies, accessories, and other related products to our customers. We strive to offer quality goods, as well as to ensure your satisfaction with every purchase. Our Return Policy was designed to provide a fair method for dealing with products that fail to meet your needs or standards.
Refund Policy
If you are not fully satisfied with the merchandise that you purchased at VaporPlants.com, we will be glad to accept it as a return and issue a store credit gift card that you can spend at your leisure. We are unable to offer refunds on orders; however, you can count on our customer service team to help you select an item that is a better match for your vaping needs.
Please note that due to the nature of the merchandise that we carry, we cannot accept used vaporizers and accessories for return. This is true of any part we stock, as reselling products that have been handled or used poses a health hazard. In addition, vaporizers that were used for medical herbal or legal recreational use in areas where it is permitted cannot be mailed. This is because U.S. federal law prohibits the shipment of any item that bears the residue or scent of herbs even if it was used legally.
All exchanges and returns will be subject to a 15% restocking fee, unless the item that was purchased was not the correct one for a specific task, and was a mistake made on our end. This restocking fee is needed to offset the cost of the work involved with processing, checking, inspecting, packaging materials, and shipping products as a part of the returns and refund process.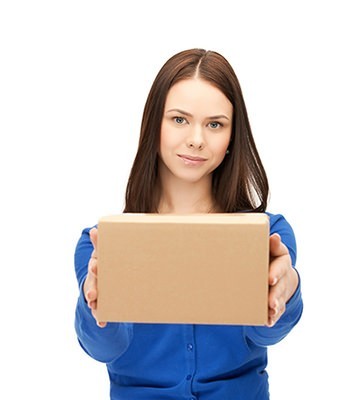 Simple Return Process
In order to ensure quick processing of your return, please place the merchandise in its original box with the packing materials that accompanied it. Unfortunately, we cannot accept returns without the factory box. After repackaging your order, ship it to us at the address provided by our customer service department. We strongly encourage you to purchase tracking service and insurance on the order, as we are not responsible for any returned merchandise that is lost or damaged while in transit.
Return Shipping Cost Information
Shipping costs related to the return of merchandise are the responsibility of the purchaser. Shipping charges are non-refundable, and we are unable to cover the cost of return shipping. Please see our shipping policy.
Dealing with Damaged Items
If an item is defective, we can issue you an even exchange. Just return the item using the same process as a regular return. Once we have received the damaged or defective product, we will carefully inspect and test the replacement product before sending it to you. This ensures that the product will be in good working order when it arrives.
Getting Started
To initiate a return, please give our customer service team a call, or send us a message via email or our contact form. We can only accept returns from customers who have spoken to a customer service representative. Please make sure to call us before purchasing another product, or sending anything to us to avoid complications and delays processing your return.
The representative who answers your call will discuss the return process with you and help to resolve the matter in a professional and courteous manner.
Please note that we may periodically update the policies outlined on this page. We reserve the right to deny a return or exchange at any time.