Table of Contents: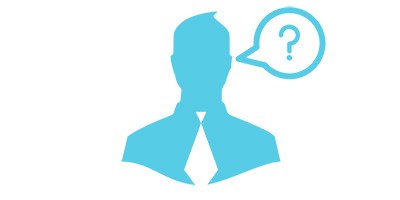 E-Cigarettes, & Mech-Mods | Answers
If you're completely new to the world of vaping, it's normal to have questions about vaporizers and electronic cigarettes, their parts, and how to use and maintain them. We've put together this helpful list of frequently asked questions to help you get answers.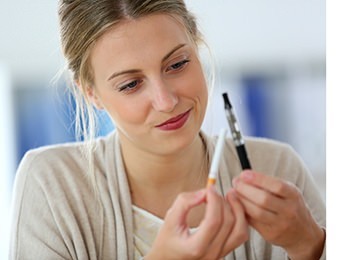 A vaporizer is a device which is used to generate vapor by heating ingredients of a plant material, a variety of herbs, such as tobacco.
Can vaping help quit smoking?
Although there's no concrete answer to this question, some studies have shown that vaping with e-liquids containing nicotine levels comparable to traditional cigarettes may help you calm your cravings. A study conducted by Krlikoba E., et al, revealed that smokers who switched to e-cigs were 60% more likely to quit smoking. If you're new to vaping and are looking to cut down smoking, it's better to first try with electronic cigarettes. Due to the fact that these products closely resemble traditional cigarettes, they may offer some psychological comfort for those who are going through the symptoms of withdrawal.
Keep in mind, however, that vaporizers and e-cigarettes have yet to be approved by the Food and Drug Administration! Because of this, there has yet to be any "finalized" information related to how these products help individuals curb their smoking habits!
Is vaping healthier than traditional cigarettes?
Unlike regular cigarettes, which are designed to combust the herbal products inside of it by method of fire, all vapes rely upon two different heat transfer methods, convection and conduction. You can learn about these methods, and the difference between the two below. While research is still being undertaken regarding the health benefits of e-cigs, it is currently believed that vaporizers can significantly reduce the number of toxins inhaled by users.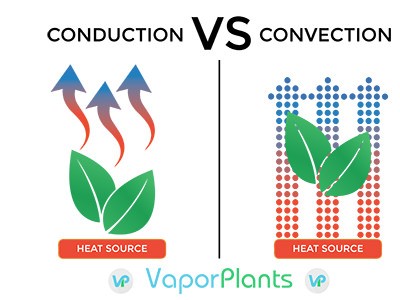 Are there any known side effects?
Currently, there are no documented instances of health-related side effects from reasonable amounts vaping. However, some individuals have reported experiencing allergic reactions to specific herbs they have used. Because it is only now beginning to gain popularity, it will take some time before enough information has been gathered to accurately assess what the long-term effects are. The Food and Drug Administration (FDA) is currently looking into the industry as a whole.
What's the difference between conduction and convection methods?
When using a conduction vaporizer, e-liquids or herbs are placed directly on the heat source to produce vapor. Convection models, on the other hand, do not involve direct heat transfer, but instead hot air is circulated through substance inside the heat oven.
Does it smell when vaping?
Depending on the device of course, most e-cigs and vaporizers release a very faint odor that can often be compared to slightly burned popcorn. So odor is much less prominent than traditional cigarettes.
Are vaporizers noisy?
Don't worry, even the "noisiest" devices won't wake up your neighborhood! The highest quality vaporizers sold at stores around the world are virtually silent. Some more affordable forced-air desktops generate sound at the level of a fan's gentle hum.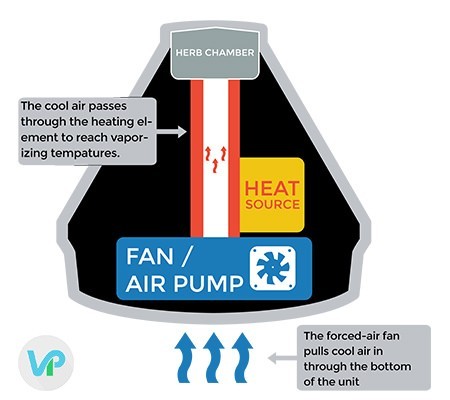 How are forced air models differ from others?
Using a built-in fan to blow warm air through your preferred herbal blend, is called forced air method. As a result, vapor steam from the material can be inhaled using a whip or captured in a bag. This system offers a steady low heat source and poses little to no risk of combustion.
Do vaporizers come with any warranty?
Nearly all premier brands found here on VaporPlants.com come with some sort of a manufacturer's warranty. Most of warranties offered last for, at minimum, three months to 10 years, while very few provide lifetime guarantee. You can browse our individual product pages for additional information and base your purchase on information about each specific product or brand.
Is it legal to buy and own a vaporizer?
Yes, vaporizers are legal to sell, purchase, and own as long as the substances being vaped are legal. These include many available herbal blends, as well as tobacco. If you're unsure about a particular substance, consult your local and state laws. In many areas now, vaping in public is prohibited, in similar fashion to smoking.
Can I make my own?
While it is possible to make something resembling a vaporizer on your own, we strongly would not recommend it. The safest choice is to purchase one, especially if you are new to all of this. But if you consider yourself experienced in this field, you may be interested in exploring many different mech mods available at many vape shops. Mech mods typically feature a power supply and some controls or additional regulators in their casings. These bulky devices are popular choices for people who want to adjust their experience to better suit their tastes and needs.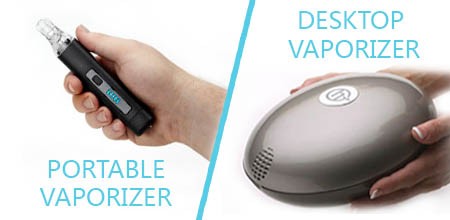 What type of vaporizer should I buy?
There are many factors to consider when comparing different types available, as selection drastically increases every year.
We understand that buying a vaporizer can be a daunting task, so we went ahead and developed our very own buying guide for you, that you can use to make an informed purchase, whether it's your first, or even 10th time.
What makes so many different models so expensive?
Higher-priced vaporizers, not always of course but mostly, tend to made of more durable materials, and today some include very advanced features, such as Bluetooth connectivity, LED displays and even phone Apps for even more control. While price can be an indicator of quality, the most expensive vaporizers are not always the best choice, as largely everything depends upon your specific interests.
1. What is an electronic cigarette?
An electronic cigarette or e-cig is an electronic device that uses heat to produce vapor from a liquid. People use e-cigarettes as an alternative to tobacco as well as to enjoy the taste of nicotine-free e juices.
2. How does an electronic cigarette work?
An e cig has a power source called a battery at the bottom that is attached to a tank that holds e juice. A coil is located inside of the tank. When the battery on the e cig is engaged, the coil gets hot and heats the e juice inside of the chamber. When the liquid gets hot enough, it gives off a vapor that you inhale through the mouthpiece at the top.
3. Is vaping safe?
Vaping is relatively new, so there have been no long-term studies done on the effects of vaping. Still, short-term studies have revealed that there are fewer chemicals and harmful substances in vapor than there are in cigarette smoke. Cigarettes contain about 3000 chemicals with 43 of those being known to cause cancer and another 400 having toxic potential. E juice is usually made up of 3 ingredients, all of which are safe: propylene glycol, vegetable glycerin, and flavorings. Some also contain nicotine.
4. What do I need to buy to begin vaping?
To get started, you will need an e-cig battery and a tank plus a battery charger and e juice. Most electronic cigarettes come with a tank, a battery and a charger, and then you buy the e juice separately.
5. How do I start the process of picking out an electronic cigarette?
There are so many different kinds of e-cigarettes on the market today that it can seem overwhelming to try and determine which one is right for you. Read on for more tips and options to consider.
6. How big do you want your device to be?
Some devices and mods can be rather large. Do you want something that easily fits in your hand? Would you sacrifice comfort for power? APVs tend to be larger but they offer more features for you to truly customize your experience.
These larger APVs also come with rechargeable, removable batteries that last longer in between charging cycles. This makes vaping more convenient as you can have extra batteries charging while you are using your current ones. Once the ones in use are drained, you can replace them with the fully charged ones and charge the drained ones, repeating that cycle over and over for a seamless experience.
You also must ask yourself what type of features you are after. Do you just want something basic that you can take draws from here and there throughout the day, or something a bit more powerful?
The most basic of ecigarettes comes in the form of batteries attached to a clearomizer that will do the job, but nothing else. Other devices similar to that offer variable voltage. This lets you adjust the amount of power you're getting, which is a step up from the most basic models, as you can customize your draw strength.
APVs, however, are loaded down with a number of features that allow you to find your perfect "sweet spot," or the combination of elements that make your vaping experience perfectly suited for you. Some of the features include the safety features, Ohm readers, battery percentage indicators, voltage and wattage readings, and puff counters.
Finally, once you've settled on what sort of components you want your vape to possess, it's time to decide if you'd like to get a starter kit that contains all the things you need to start vaping. Starter kits include batteries, chargers, clearomizers, replacement atomizer coils, and wall adapters. The only thing that's missing is the ejuice, which you can pick based on your tastes.
Building your own vape is great due to the fact that you can create exactly what you want. That said, if you are a new vaper, knowing which products are best can be difficult. Consult the owners manual or your local shop for more information.
7. Where can I use an electronic cigarette?
The laws regarding where e-cigarettes can be legally used vary from place to place. Typically, if you can legally smoke in an area, you can also vape there. In some places, smoking bans may also include electronic cigarettes, while in others you're free to vape anywhere unless a private business posts signage telling you not to vape.
8. How do you fill an electronic cigarette?
The exact procedure can vary from ecig to ecig, but typically, you must unscrew the tank and then hold it at an angle, dispensing e juice along the side of the tank, avoiding the opening in the center. Go slowly, so that the ejuice does not back up and flow into the center air hole.
9. Does vapor smell?
Vapor does usually have a very faint scent, but it will smell like the ingredients in your e juice, making it sweet or herbal. The smell fades very quickly and doesn't cause your clothing, skin, or hair to smell.
10. How old do I have to be to vape?
The legal age to purchase electronic cigarettes, e juice, and accessories is 19 in most states and in Canada, but is changing to 21. In New York, the legal age is 21 years old or older. Please make sure to check your local laws, to make sure you comply with them.
11. Is it safe to vape when you're pregnant?
No, nicotine has been associated with low birth weights in babies. It is best not to vape when you are pregnant or while you're nursing.
12. I have health problems. Can I vape?
It's best to consult a doctor if you have hypertension, diabetes, heart disease or any other kind of health issue before you use an electronic cigarette or vaporizer.
13. Can I vape anything besides e juice or e liquid in my electronic cigarette?
Some electronic cigarettes come with parts that allow them to be used to vaporize dry tobacco, dry herbs, and even medical marijuana. There are also e-cigarettes with tanks for medical marijuana waxy concentrates.
14. What is "automatic inhalation activation" and how does it work?
Some ecigs and mods have batteries that will automatically produce power as soon as you inhale by activating a switch which responds to the force of inhalation. And when you stop vaping, the power supply shuts off too. It only takes about a second for the switch to turn on. The vapor is then generated automatically for you to inhale, meaning you don't need to press any buttons. This may mean your battery drains a bit more quickly, but a lot of users don't mind the trade off.
It is recommended that you inhale slowly but with enough pressure to keep the battery going. After 5-6 seconds, the battery will usually stop outputting power in order to reduce overheating. It is suggested you take a 10-15 second break for every 2-3 puffs to ensure this doesn't happen.
15. Will an electronic cigarette help me quit smoking?
There is not enough scientific evidence available to prove that e-cigarettes help people quit smoking. Still, many people do purchase e-cigs to help them stop smoking and report having success with the product. These people were able to gradually reduce the amount of nicotine that they used every day by slowly stepping down the nicotine concentration of their e-juice.
If you want to quit smoking, it's a good idea to discuss how to quit with your doctor and to do some research on your own to investigate all of the recommended ways to quit smoking.
16. Is vaping cheaper than smoking?
Yes, in most cases, over time, using an electronic cigarette is cheaper than smoking. Most e juice bottles that hold one week's worth of e-juice cost between $6 and $10, which is must less than the cost of cigarettes. Even when you add in the cost of replacing coils or other components, e-cigs are usually much less expensive.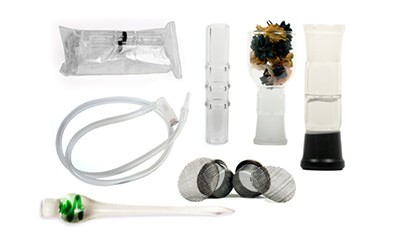 What accessories, if any, should I buy?
There are many different products available that can enhance your experience. We can advise you on which products will best complement your particular model and lifestyle. Please do not hesitate to send us an email.
Can I use any e-juice, wax, or oil in any vaporizer?
Most models on the market today, can accommodate only specific form of vaping blend, whether its herbal, concentrates or oils. But select few can vaporize 2, and sometimes even 3 different materials. Consult your owner's manual for instructions, or contact us for additional assistance.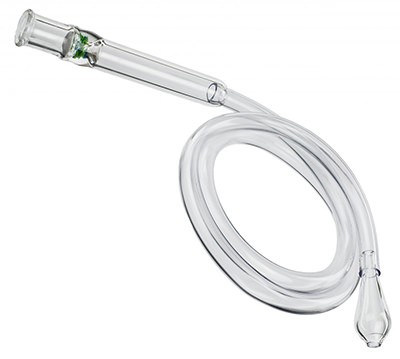 What is a whip used for?
A whip is an accessory that's often used in conjunction with forced air desktop vaporizers. It consists of three parts: a wand, tubing, and a mouthpiece. Typically, the whip includes two to three feet of tubing made from vinyl or silicone which is used to carry the vapor to the mouthpiece. The wand, a long glass tube that usually holds only herbs, is placed at the opposite end of the mouthpiece and is attached to a heating element.
Can I just use any whip?
Some desktops will only work with a specific type of whip offered by the brand. Custom whips are generally compatible only with particular specified systems. Others may feature a universal design that is compatible with many vaporizers. Once again, if you have a question regarding whips, please contact us.
What is the best way to change the screen?
Please follow these 6 simple steps: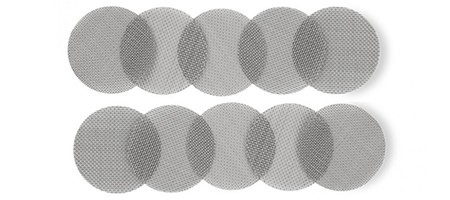 1. Purchase a screen that is compatible with your specific model.
2. Use a paper clip, coin, or other small object to push on the old screen and remove it.
3. Bend the new screen so that the center is slightly raised above the edges.
4. Line up the new screen.
5. Push it into place with the small object you used to remove the old one previously.
6. Make sure the screen is flat in order to ensure that herbal blends will be properly oriented when placed onto the surface.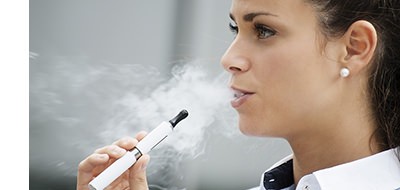 I don't see any vapor or smoke. What's wrong?
Don't worry! Your vaporizer regardless of the model should be producing misty, somewhat transparent vapor, not black smoke. In many cases, it can be difficult to see the vapor when it's released. If you're concerned that your new unit isn't working, you can increase the temperature slightly, which will result in more visible, but harsher vapor.
Why herbs aren't burning or becoming ash. What's going on?
Properly working vaporizers should not burn herbs, so there should never be any ash. Your herbal blends will always develop a dark wet look after every session is complete, but they should never be burnt or look like ash.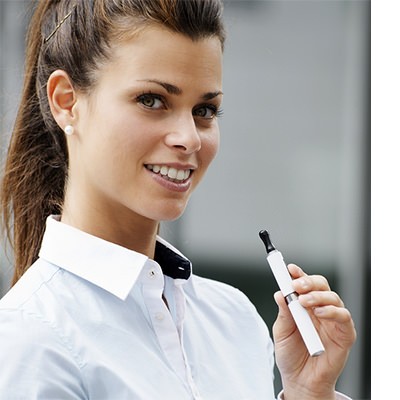 Why isn't my vaporizer pen getting hot?
Most models are designed to make it easy to vape on the go. Due to the fact they are often carried in pockets or bags, they are equipped with special safety locks and turn off features. If the lock mechanism is engaged, your vape will not be getting hot. In order to unlock it, you must rapidly push the on/off button usually 3-5 times.
I want to see more vapor. What can I do?
Increasing heating chamber's temperature will give you larger, thicker clouds, but we would not advise doing it, as vaping is by definition different from smoking.
The vapor tastes burnt. What's wrong?
A burnt taste indicates that your dry herb blend has combusted rather than vaporized, or it is time to reload. Make sure your vaporizer is thoroughly clean, as debris and residue could contribute to this problem. If you have a temperature controlled model, lower the heat and see if the problem persists. If it still does, contact the manufacturer, as there may be a problem with the temperature regulator. For units without temperature controls, consult your owner's guide.
Is it safe to leave my e-cig in the car on a hot day?
You should never allow an electronic cigarette to be exposed to extreme temperatures. This could cause it to leak or break.
What do I have to do to maintain my electronic cigarette?
The specific care for an e cigarette will vary, but basically you need to keep the battery connector and the charger as clean as possible. Tanks and coils that are reusable can be cleaned in distilled water. Do not use tap water, as minerals in it could damage the heating element.
Why won't vapor come out of my e-cig even though the battery light is on?
There could be a number of causes to this problem, but the most common one is a loose coil. Open up the tank and turn the coil to tighten it and then try again. If it still doesn't work, try replacing the coil.
Is grinding necessary?
If you want to get the best results, we recommend that you finely grind your herbal blend every time, by using a grinder. As they help produce smaller particles which, ultimately, increases the surface area of any dry herb. Resulting, the warm air to pass through the blend more easily. Similarly, smaller particles heat up more evenly and quickly in any vaporizer.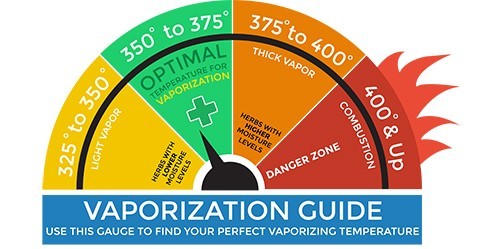 What is the best temperature?
As each model, even by the same brand, is a little different, there is no single ideal temperature. Generally, most vaporizers perform best when set between 335 to 385 degrees Fahrenheit. You may want to experiment with vaping at different temperatures to get desirable results.
How long will it take to get hot and ready?
While the average length of time to heat up falls between 30 seconds to three minutes, prep time may vary depending on the model. The fastest models usually take 10 seconds to warm up, while slower models may take between 30 – 45 minutes. Please pay attention to each model's description to learn such details.
How do I get wax or oil into the heating chamber?
Dabbers are the best way to add these substances to any wax vape. These small metal tools will allow you to dispense a small amount of thick liquid into the cartridge or atomizer. If they are properly cleaned after each use, any dabber can be reused almost indefinitely.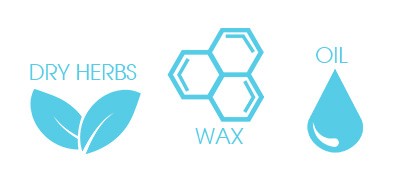 How full should the chamber be?
Most vapes will perform optimally if you refrain from over-packing them. We recommend that you fill the chamber up to three-quarters full and refill as necessary.
How do I know when my herbs are done?
Make sure to look at it from time to time by opening the chamber oven and stir with a toothpick in the middle of every session for better results. When fully vaporized substance will be dark brown/black. As time progresses, through personal experience of course, you will know by the taste when refill is needed.
How do I inhale the vapor?
Different vaporizers have optimal inhalation methods. Most models, however, require the user to inhale the vapor slowly. Please start slowly and see what happens and how it feels, once again through your personal experience, you will know what to do as time progresses. You can even go to YouTube and look at some videos of how to use your particular model by searching for it.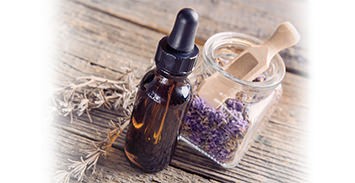 Can I leave my vaporizer on all day?
Only some can be left on all day without any safety hazards. But we strongly recommend that you consult your owner's manual, before leaving any of your electronics on for an extended period of time.
Can I use my new vape for aromatherapy?
Depending on your particular model, you may be able to use the device for aromatherapy. But once again always consult with your owner's manual, or speak with a trained representative, to determine whether your device works with such oils and extracts.
Do I need to charge the battery prior to first use?
For best results, you should always fully charge all batteries, even if they are built in.
What parts need to be replaced?
Maintenance instructions vary widely from model to model. Consult your owner's manual for instructions, or contact us for assistance with your specific model.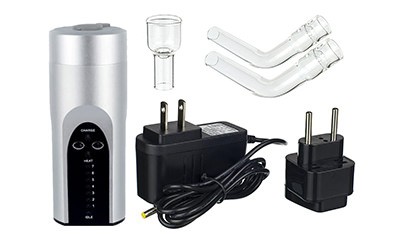 Do I need to replace balloons or whip on my desktop?
The mouthpiece and wand typically don't need to be replaced if they are cleaned after use and stored appropriately. If the tubing wears out, however, you will need to replace it. Balloons on the other hand should be thrown away and replaced about every 75 to 100 uses, due to the fact that their is no way to effectively clean them.
What is the best way to clean herbal left overs?
All glass parts should be cleaned with a special cleaner or by using methods recommended in your owner's manual. You can use included cleaning brush, a cotton swab or an old toothbrush to reach tight areas. Remember to be gentle, as cleaning with too much pressure may damage your device. Keep in mind that some very rare parts of any vaporizer, such as balloons, shouldn't be cleaned, but rather thrown away and replaced. As always check your owner's manual for further cleaning instructions!
Let us help you find the perfect vaporizer that fits your lifestyle and budget! Our customer service representatives will work with you to ensure that you find what you've been looking for! Contact Us Today!

More and more people are switching from smoking to using a vaporizer pen, making these portable vaporizers more and more mainstream. Most people have heard of a vaporizer pen, but many have questions about them or aren't sure how they work. Here are the answers to some of the most commonly asked vape pen questions!
What Is a Vape Pen?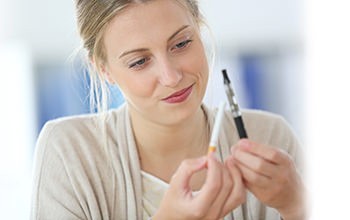 A vaporizer pen is a very small device shaped like a writing pen. Made up of a battery, a heating chamber. and a mouthpiece, a vaporizer pen is used for inhaling the concentrated essences of materials. In other words, a vaporizer pen is an alternative to tobacco cigarette. Nicknames for vaporizer pens include "vape pen" and "vapor pen."
What Is a Wax Pen? An Oil Pen? A Dry Herb Vape Pen?
Vaporizer pens can be used to inhale a number of different materials. Often, people call vaporizer pens by names that indicate what they are used to vape. The three main types include: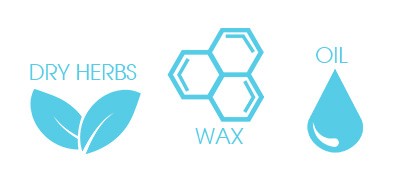 - The oil vaporizer pen which is also called an oil pen or oil vape pen. This type of vaporizer is made to hold liquid oils, such as essential oils made from botanical herbs, and electronic cigarette fluid, called e juice or e liquid. E juice oils are offered in many different flavors. Some contain nicotine and can be used in place of tobacco cigarettes.
- The wax vaporizer pen which is also called a wax pen or a wax vape pen. This type of vaporizer is made to hold thicker oils that have a waxy consistency.
- The dry herb vaporizer pen, which is also called an herb or herbal pen, or an herb or herbal vape pen. This type of vaporizer is made to hold dry herbs. Most often, people utilize them for vaping dry tobacco leaves, as an alternative to smoking or dry botanical herbs for aromatherapy.
Is Vaporizing Really Different Than Smoking?
The simple answer is yes, vaporizing really is different than smoking. In fact, the vape pen was actually first developed as an alternative to smoking in the 1960s, and gained popularity in the 2000s after a Chinese pharmacist made an updated model specifically to help people quit smoking.
The real question is how they are different. The easiest way to explain is to look at the difference between what happens when you smoke dry herbs and what happens when you vape:

When you smoke herbs, you use fire to combust or burn it:
- Are made up primarily of impurities with more than 110 found in the smoke
- Contain six known carcinogens, substances that cause cancer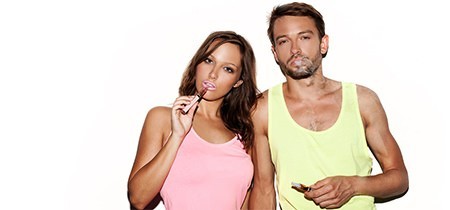 - When you vaporize dry herbs, no combustion takes place. Instead, the material is heated to its point of vaporization. The vapor gases given off by the material:
- Contain only a small amount of one known carcinogen; the remainder of the last 5 percent of vapor is just a fragrant oil that is present in material used
The same holds true with any type of material. Vaping it will provide you with more of the active chemicals with fewer impurities and carcinogens than smoking. As a result, many doctors recommend vaping to help people quit smoking cigarettes.

How Does a Vape Pen Heat Material?
A vaporizer pen can heat up material in one of two ways:
- Conduction: In a conduction vape pen, the heating element is positioned to come in direct contact with the material. As it gets hot, the heat travels directly to the material. This means the vape pen can start producing vapor right away; however, the material at the top of the heating chamber gets less heat than the material at the bottom. This can lead to waste.
- Convection: In a convection vape pen, the heating element is separate from the material. Instead of transferring heat directly, the heating element makes the air inside the heating chamber hot. The air then heats up the material. It takes slightly longer for a convection vape pen to begin producing vapor, but typically, the flow of vapor will be smoother and there is less risk of waste.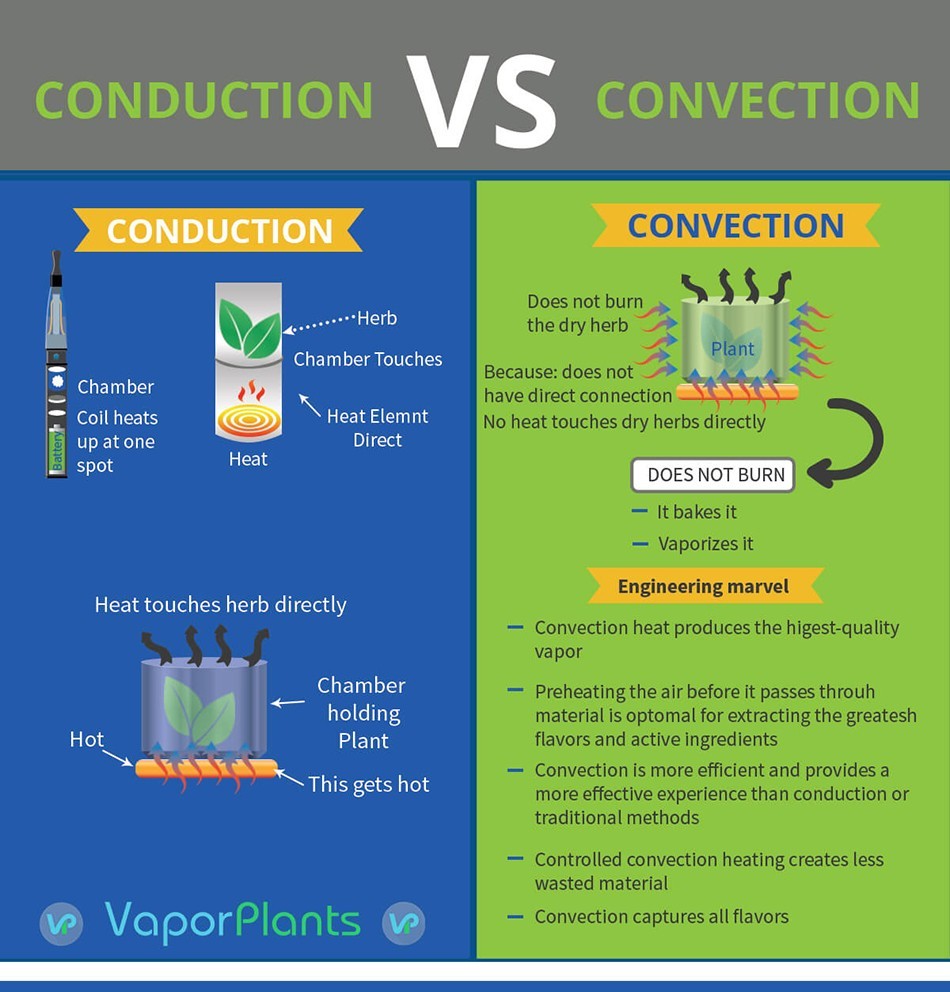 How Do I Choose a Vape Pen?
To find the right vape pen for your needs, consider: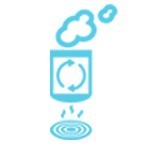 - What You Want to Vape: This is the most important consideration! If you're not sure what material you're likely to use, you can purchase a multi-function pen that allows you to try different types of materials.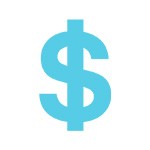 - Your Budget: Vaporizer pens can cost as little as $25 and as much as $200. It's a good idea to figure out how much you want to spend before you begin comparing.
- Size: While all vape pens are made to be portable, some are smaller than others. A smaller vaporizer pen will be more compact, but it also holds less material. This means you have to refill it more frequently.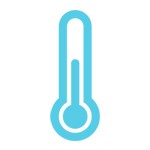 - Battery Life: Vaporizer pens with more powerful batteries will allow you to vape for longer without having to charge them.
- Vapor Quality: Vapor quality refers to the amount of vapor, its potency, its taste, and its smoothness. Generally, more expensive vape pens provide higher quality vapor, but not always. The best way to learn more about the vapor quality associated with various pens is to talk to a knowledgeable customer service rep at an online or brick-and-mortar smoke shop or to read vape pen reviews online.
- Temperature Options: Some vape pens feature adjustable temperature settings. More advanced users often prefer these models because they allow for experimentation with vaping at different heat levels.
- Warranties: Vaporizer pens are usually backed by some type of warranty to protect your purchase.
1. How often will I need to charge my battery?
The specific answer to this question varies based on your individual habits. Typically, a battery with a rating of 650 mAh will need to be recharged after 18 hours of intermittent use.
2. How do I know when to recharge the battery?
Most electronic cigarettes have some type of light that lets you know when you need to recharge. Consult your owner's manual for more information.
3. How long will it take for my battery to charge?
There isn't a set answer to this question, as the amount of time will vary based upon the size of the battery and the quality of your USB plug. Ordinarily, the smallest batteries can be charged in about an hour while the largest batteries can take over 6 hours to charge.
4. Why is my battery not working?
First, make sure that the battery is charged. Try charging the battery for 3 to 4 hours and see if it works. If you're certain that it is fully charged, check to see if the safety lock is engaged. Many vapes have a mechanism that keeps them from being turned on accidentally, which you need to turn off before the battery will work. Try clicking the button five times and see if this solves the problem.
5. Why won't my battery hold a charge even though I charged it for the length of time recommended or overnight?
Plug your charger in and verify that the operation light illuminates. If it doesn't light, there is likely something wrong with your charger. If it does light, your battery is probably dead and needs to be replaced.
6. How long will a battery last?
Most electronic cigarette batteries can be charged at least 300 times, provided they are cared for properly. How long your battery lasts will depend on your vaping habits. For many people, a battery will last about 10 months.
7. How will I know my battery is charging?
A light will typically indicate that the battery is charging. If you don't think it is because it isn't lighting up, unscrew the connector and screw it back in more tightly--but be careful when doing this, as you don't want to overturn it and ruin the threading or the pin.
8. How do I store my battery?
Most batteries are sold with at least half of a charge, sometimes a full one, as a battery stored without a charge will eventually burn out completely. 70% is a good percentage for lithium-ion batteries to maintain their best energy storing potential. You will also need to keep the batteries in a cool, dry place and out of the sun to prevent damage.
9. Why is the battery charger light flickering on my vape?
Even if the battery is fully charged, it is programmed to automatically make sure every so often that the battery is in good shape and doesn't need a charge. If it turns red and then green again, the device has registered that it doesn't need a charge. This will happen when the battery is charging as well, to test and see how much longer it has to charge.
1. How long does a cartridge last?
If you use disposable cartridges, the lifespan will vary based upon the kind. Most 510 cartridges provide the same amount of nicotine as a quarter to a half pack of cigarettes. Larger tank style ecigs are the equivalent to about a half to a whole pack of cigarettes, while the biggest tanks are roughly equivalent to 1 to 2 packs of cigarettes.
2. How do I know if I need to change the cartridge?
If your e-cigarette begins to produce less vapor, you are probably in need of a cartridge change. Some ecigs have a light indicator to tell you when to change the cartridge. You can also visually inspect the cartridge. If you see that the membrane inside of the cartridge looks white or dry, it's probably time to change it.
3. Do cartridges expire?
Disposable cartridges are usually good for around 2 years after they are purchased. Consult the packaging for a specific expiration date.
1. How long does a coil last?
Most coils will last for 10 to 14 days. The length of time that a coil will last depends on how often you use your vape, how long you draw, how many hits you take, and other factors.
2. How do I know when I need to change the coil?
If your vapor tastes burned or your e-cig starts producing less vapor, you likely need to replace the coil. A burned taste can also indicate that you need to change the coil. Bad coils may also cause juice to become discolored in the tank or tanks to leak.
3. What's the best way to clean a coil?
Generally, it's not a good idea to clean coils, as they can be easily damaged. Because they need to be replaced regularly, they typically stay hygienic and will not require cleaning.
4. What's the difference between a top coil and a bottom coil tank?
As the name suggests, top coil tanks have their heating coils at the top, while bottom coil tanks have theirs at the bottom. Because of the position of the heating coil, top coil tanks usually produce warmer vapor than bottom coils.
5. What is an atomizer?
An atomizer is the component that converts your ejuice into inhalable vapor by way of the heating element. This heating element is known in the industry as an "atomizer." You can find the atomizer in any attachment that connects to the lithium-ion battery and holds the e-juice.
There are many atomizers to choose from based upon your needs. Some produce huge clouds of vapor, some give you a better throat hit, and some serve the purpose of enhancing the flavor of your ejuice.
6. How exactly do atomizers function?
Atomizers are triggered when the user presses the firing pin and delivers power from the battery up to the heating element. The atomizer, having received the charge, soaks up the liquid from the wicks and heats it to the point of vaporization, at which point you inhale it.
7. Are atomizers safe?
Definitely. The heat is shielded by an outer shell that protects you from accidentally combusting something or burning yourself. However, since there is a heating element present, there are some safety precautions you should always take.
There are many available ecigarettes to choose from that employ safety features, such as an automatic shut off if it gets too hot. This usually happens during an exceptionally long draw or sometimes misfiring in your pocket. Usually, though, an overheated battery is the cause for malfunctions. Make sure you are educated on battery safety before you begin.
8. How long will my atomizer last?
The average lifespan can be anywhere between 2 weeks and 4 weeks depending on frequency of use. Usually, atomizers wear out slowly and begin with a gurgling sound upon inhalation before morphing to flavor loss.
Indications that it is time to change your atomizer include unexplained leaking, less satisfactory pulls from your ecig, a noticeable difference in vapor production or no vapor whatsoever.
9. What are the differences between a clearomizer, a glassomizer, and a cartomizer?
Generally speaking, they all perform the same function. There are, however, distinctions that set them apart. First, all of the devices attach to a battery, have atomizer coils, and hold your ejuice.
A cartomizer just means it is one that has a cotton or a similar filament inside of the tank that is saturated in eliquid. The liquid goes through the cotton and to the coils where it is heated by the battery and evaporated.
A clearomizer doesn't have any of the filament mentioned above. Instead, the coils inside of a clearomizer have wicks already attached to them. The wicks absorb the eliquid and it is fed to the coils. Clearomizers will have big, plastic eliquid reservoirs that hold different amounts of juice as well.
Glassomizers are almost identical to a clearomizer. The main difference between the two is that the ejuice reservoir is made of Pyrex glass in a glassomizer, whereas clearomizers are made from plastic. The glass is resistant to erosion over time due to the acidity of ejuice, so most find glass preferable.
10. How is a dual-coil atomizer different from a single-coil atomizer?
An atomizer, as you've learned, is the part of the ecig that contains the filament or wick. The material is there to soak up eliquid and bring it to the coil(s). Coils connect to the base, and the base connects to the battery. This is where the power comes from to cause the coils to heat and vaporize the liquid.
With a single coil atomizer, you only have one coil with a wick running through it. A dual coil atomizer is going to have two of these coiled wires that go to the battery. Having two doubles the amount of vapor when the coils heat up. Most people note an increase in vapor and flavor with a dual-coil set up. However, the user will run through their juice a bit more quickly than using a single coil.
11. How do you change an atomizer coil?
The exact method for changing a coil will vary from unit to unit, but typically the part just screws in and out. You should consult the usage instructions to find out the exact way to change the coil.
Once you have changed the atomizer coil, you need to prime it by doing the following:
Apply a drop of e liquid to the holes where you can see the wick.
Fill your electronic cigarette with ejuice. Allow it to sit for 5 to 10 minutes.
Draw from your e-cigarette without pushing the firing button. If your ecig has an airflow hole, cover it with your finger while you do this.
Hold down the button and take a few short, fast draws, letting out the vapor rather than inhaling it. Do this 4 more times. Then, you're ready to vape.
12. Why is my tank leaking?
To determine why the tank is leaking, open it up and check to see if the coil is screwed down all the way. Inspect the coil to ensure that the rubber component is still in place and that the wick is not missing. Sucking too hard on an e-cigarette can also cause leaks.
If you left your e-cig in a hot car, the leaking could be caused by that. Shake out any excess e juice or blow it out and then clean it thoroughly before filling it again.
13. My tank leaked and my battery is flooded--what should I do?
Remove the tank from your electronic cigarette and clean out both the bottom of the tank and the top of the battery with a cotton swab or paper towel. Then, replace the parts.
14. For how long does a tank last?
Some electronic cigarettes have reusable tanks that you never throw way. Others have disposable tanks that need replacement every 2 to 4 weeks. The length of time that a tank will last will depend on how often you use your vape, how long you draw, how many hits you take, and other factors.
15. Why is my tank gurgling?
The most common cause of that gurgling sound is a folding in the tank. The center passage in a tank needs to stay free of e juice for vapor to move through freely. When juice gets trapped inside, you'll get that gurgling sound. Clean out the chamber as best you can to solve the problem.
16. How can I clean my tank?
To clean the tank, remove the coil and break the tank down into as many pieces as possible. Then, just rinse it with warm water and allow it to dry completely. Do not use soap.
17. What is the wick in a clearomizer?
The stringy looking cotton at the bottom or in the middle of most clearomizers is the part that absorbs the liquid which is heated, producing vapor. Wicks come in different sizes and shapes depending on the tank you're using.
18. How can I change the wicks in a clearomizer?
Firstly, you will need to make sure the clearomizer that you are using even has a changeable wick. If so, make sure there is no eliquid left in the tank before you change it. Once you've settled those two things, just unscrew it and screw in a new one.
19. How will I know when I need to change the wicks in my tank?
The clearomizer will alert you when it's ready to be changed. You will notice a change in color of your wicks, decreased vapor or none at all, along with a burnt tasting flavor that is unpleasant. Higher end tanks allow you to change the wick whenever you'd like which also saves money over time.
20. Can you clean a clearomizer?
It really all depends on what model of clearomizer you have. Some are made to be used only for a brief period of time before they are to be disposed of and replaced. Other vapes let you replace the wick, which functions just as well as having a new set up.
1. What's in my e juice?
E juice is usually made up of 3 ingredients: propylene glycol, vegetable glycerin, and flavorings. Some also contain nicotine. For information about the ingredients in specific types of e juice, please contact us.
2. How long will one bottle of e juice last me?
The specific answer to this question varies based on your individual habits. The average use is about 2mL per day, so a 30mL bottle would last for 15 days, while a 10mL bottle will last for 5 days.
3. How do I know which e liquid is best for me?
It really comes down to personal preference when deciding what ejuice you like. From custards and creams to cereal flavors and fruits, there are flavors available all over the spectrum. However, there are a few guidelines you should follow when making a selection.
Quality. You will want to only buy ejuice that is manufactured in the United States. International juice, like the Chinese lines, can be full of artificial ingredients and impurities that can potentially be harmful to vape. You will also want to make sure that the juice you purchase is produced up to FDA standards using food or pharmaceutical grade ingredients. Stick to premium juices that do not include diacetyl in their ingredients list. That is your best option.
Flavors. As mentioned before, there are so many flavors to choose from that you are certain to find several that you love. There are 5 categories that ejuices are put into, and those are candy, dessert, drink, fruit, menthol, and tobacco. Many juices combine these categories, but that is a good place to start when deciding what it is you want.
Truly, the only way to know if you like one is to try it out. You can either purchase small bottles to try, or subscribe to a sample service that sends you samples every month. Most shops will also allow you to sample flavors before you buy.
Nicotine strength. In order to know how much nicotine you will need, you must first understand your current nicotine intake. If you smoke a lot, say, a pack a day, you will want to start with a high level nic, like 18mg. If you are a more casual smoker, you can go lower, like 6mg. Conversely, if you don't smoke at all and simply want to see what vaping is all about, you should choose 0mg.
It is easy to gradually reduce the amount of nicotine you need, and your body will tell you when you are ready to step down in milligrams.
4. What's the best way to store e juice?
Make sure to keep e juice out of reach of pets and children, as liquid nicotine is toxic if swallowed. The best place to store e juice is in a cool, dark place where it won't be exposed to heat or sunlight.
5. Does e juice expire?
The quality of e juice can change with age. It's usually a good idea not to keep e-liquid for longer than one year or throw it away sooner if the manufacturer has placed an expiration date on it.
6. Why did the color of my e juice change in the bottle?
As e juice ages or steeps, its color naturally changes. Usually the darkening indicates that the flavor is more pronounced. Unless the bottle is expired, you don't have to worry about the color change.
7. Why did the color of my e juice change in the tank?
If the e juice becomes discolored in your tank, your coil or your tank likely needs to be replaced. This is because residue builds up inside of the tank or on the coil.
8. What nicotine concentration should I buy?
The right concentration for you will depend on how frequently you were smoking. A half pack of cigarettes contains about .6mg of nicotine, so if you were a pack-a-day smoker, you'd want to purchase 1.2mg nicotine. If you smoked 2 packs per day, you'd want 2.4mg nicotine e juice and so on.
9. What is propylene glycol?
Propylene glycol or PG is a common ingredient that is used in e juice. It is generally recognized as safe for use in food and medicine, but it has not been evaluated for safety in e-cigarettes. PG is added to e-liquid to make vapor thicker and more like smoke. Some people are allergic to the ingredient and need to purchase PG-free liquids.
1. What does sub-ohming, or sub-ohm vaping mean?
In all ecigs, mods or otherwise, you will find an atomizer coil. They come in a variety of different forms, from single-coil to a more advanced quadruple-coil, from top-coil to bottom-coil. The biggest difference, however, is the coil's resistance. Standard resistance atomizers rest between 1.0 Ohms and 3.0 Ohms typically. Sub-ohm atomizers are atomizers with coils that are below 1.0 Ohms, hence the term "sub" Ohm. These are anywhere between 0.1 Ohms and 0.9 Ohms.
Clearomizers are sometimes compatible with a sub-ohm atomizer, however you typically need something with a little more power behind it to sub-ohm, as a lower resistance drains your battery much more quickly. If you are interested in sub-ohming, it is best to get a high wattage device to power it. You need a minimum of 30 watts, but it is recommended you use something a bit higher in wattage for better results.
2. Is there any danger to sub-ohm vaping?
The answer is yes and no. Sub-ohming teeters on the edge of physics, dealing directly with ohms and wattages. Pushing these limits is necessary to get the biggest clouds of vapor along with flavor and general performance. Anytime limits are pushed, there is of course a risk of dangerous activity. Don't get discouraged, though, as sub-ohming has become much safer in recent years.
If you are just starting out, it is best to get an RDA or RBA that is made by a manufacturer to avoid human error. Manufactured ones are made by machines and have excellent precision so that you can ensure your safety. That said, it still can be dangerous considering the high drain you are putting on your batteries. This does pose certain risks, and you must be extra cautious not to overcharge or overdrain your batteries for this reason.
3. What are the upsides and downsides of sub-ohming?
Benefits include denser, tastier clouds and bolder, more pleasant flavor. When you use a high wattage device, you will also get a warmer vape which many users find pleasurable.
Downsides include the need for more battery power, as the wattage output must be higher to achieve necessary power. Therefore, your batteries will have to be charged more frequently. Another thing to consider is that with hotter coils, you burn up more ejuice than you would otherwise, so you must take that into consideration as well.
4. How do I know if sub-ohming is the right thing for me?
Because it is an advanced form of vaping, it is not an act that should be engaged in by beginners. Sub-ohming requires a deep understanding of Ohm's Law and Watt's Law, as well as the relationship between the two. If you don't possess this knowlege, you are putting yourself in a potentially dangerous situation.
If you have more experience with vaping, then go ahead and give it a shot. You won't know unless you try it out. Cloud chasers, or those who seek out large clouds of vapor, benefit more from this style of vaping.
Side Note: In all ecigs, mods or otherwise, you will find an atomizer coil. They come in a variety of different forms, from single-coil to a more advanced quadruple-coil, from top-coil to bottom-coil. The biggest difference, however, is the coil's resistance. Standard resistance atomizers rest between 1.0 Ohms and 3.0 Ohms typically. Sub-ohm atomizers are atomizers with coils that are below 1.0 Ohms, hence the term "sub" Ohm. These are anywhere between 0.1 Ohms and 0.9 Ohms.
Clearomizers are sometimes compatible with a sub-ohm atomizer, however you typically need something with a little more power behind it to sub-ohm, as a lower resistance drains your battery much more quickly. If you are interested in sub-ohming, it is best to get a high wattage device to power it. You need a minimum of 30 watts to power it, but it is recommended you use something a bit higher in wattage for better effect.
1. Why does my vapor taste burned?
Unpleasant tasting vapor may be caused by an old coil. If you haven't replaced it recently, do so and then try again, waiting about 15 minutes after replacing the coil to turn on your vape. If the coil is new, remove the mouthpiece and clean it or blow through it. There may be old liquid stuck inside.
2. Why does my throat burn when I vape?
This is likely due to how you're drawing on your e-cigarette. Never inhale vapor directly into your lungs. Instead, draw the vapor into your mouth and then inhale it. This will help to keep your throat from becoming raw. Lower nicotine concentrations are also less likely to cause throat irritation.
Chronic throat soreness can also be a symptom of nicotine withdrawal or a sign of an allergy to propylene glycol. Try increasing your nicotine levels or switching to a propylene glycol free e juice.
3. Why does my vapor have a bad taste?
This problem can have a number of causes. First, try replacing the coil to see if that fixes the problem. Try inhaling more slowly or taking fewer draws from your vape. You're also more likely to get a bad taste if the juice levels are low inside of the tank, especially if you have a top coil tank.
4. How can I get more vapor?
If you have a variable voltage electronic cigarette, you can turn up the voltage to increase vapor production. Box mods and rebuildable e-cigarettes also produce more vapor, but are best for more advanced vapor enthusiasts.
1. What's the difference between variable voltage and variable wattage?
Variable voltage lets the vaper manually adjust the power being given to the atomizer. Though it differs depending on the device, the voltage range can be between 3.2v and 6.0v. eGo style batteries will typically go up to 4.2v or 4.8v. Adjusting voltage is necessary when a different resistance tank or coil is used.
A variable wattage mod lets the user express the output of power in watts. Mods can differ, but the range is generally between 2.0w-15w. Changing your coil or tank's resistance doesn't require a manual adjustment, as the device will adjust the voltage from the battery and make sure it gives the right amount of power for the coil you're using. As always, though, make adjustments as needed to find your vaping sweet spot.
2. What Is resistance and why is it important?
Resistance is the measure of friction the electricity encounters while it goes through a wire. This friction
Slows the flow of the current. The more it flows, the faster the coil will get hot. This means a coil with a resistance of 3.0 ohms will need a bit longer to get hot opposed to a 1.8 ohm coil. However, that means the 1.8 ohm coil will drain the battery much faster than the 3.0 ohm coil would.
When you adjust the output of the battery, the coil's resistance must be taken into account. Setting the power up high will do the job, but the wicks will underperform and dry up faster resulting in what is known as a dry or burnt hit. When you use variable voltage, it is recommended you use 2.0-2.5 ohm coils and adjust the power output as necessary.
3. Is there REALLY a difference between mechanical mods and advanced personal vaporizers (APVs)? If so, what is it?
Yes, there is a difference. Advanced Personal Vaporizers, also known simply as APVs, are electronic devices through and through, with circuits, wires, and a slew of other electronic components. APVs are typically variable wattage as well as variable voltage, adding a number of features. Because it is electronic, when the user presses the firing button, an electronic signal is sent out which kicks the battery into gear and heats up the atomizer coil.
A Mod, however, is considered a mechanical device. They are called mech mods, or mechanical mods, because they do not have any electronics or circuitry at all. When the firing pin is pressed in a mech mod, it physically makes contact with the battery and the atomizer, creating a circuit that heats up the coils. These are typically used with Rebuildable Dripping Atomizers (RDAs) instead of a clearomizer.
4. What is a rebuildable atomizer?
A Rebuildable Atomizer is just that--an atomizer that lets the vaper build their own atomizer coils. They are made out of different metals like brass and stainless steel that go inside of positive and negative posts. To build one, the vaper takes a length of Kanthal resistance wire and wraps it to their specifications to create a coil. One end of the coil goes into the positive post, and the other rests in the negative post. The vaper's choice of wicking goes inside the opening of the coils to soak up juice and bring it to the coils to be vaporized.
5. What's the difference between Rebuildable Atomizers (RBAs) and Rebuildable Dripping Atomizers (RDAs)?
They are both high quality atomizer bases that let the user build their own coils, and they function in essentially the same way. With coils built, wicks are fed through them to absorb the juice in the reservoir or the juice being dripped on them, depending on the type of atomizer.
The main difference between the two is that with an RDA, you are required to keep dripping small amounts of liquid onto the coils after a few puffs to keep the cotton saturated. With an RBA, you have reservoirs that you fill with liquid, making dripping unnecessary.
6. What exactly is a box mod?
A Box Mod is an electronic cigarette with a square, box-shaped design with a rechargeable battery that can be removed. Box mods come both regulated and unregulated.
7. What are some different kinds of box mods?
The main types of box mods you will find are going to be regulated and unregulated. These are two very different things. Mechanical, or unregulated, box mods do not contain any electronic components, and everything is done manually. Like the rest of mechanical mods, without electronic circuits or chips, when the firing pin is activated, it completes a circuit between the battery and the atomizer which heats the coils.
Regulated box mods are electric and come with a microprocessor to help the function of the mod. So, when you press the firing button on a regulated box mod, it sends a signal to the computer chip to tell the battery to send power to the atomizer coil. Box mods have variable wattage, variable voltage, and have several advanced features on top of that such as OLED screens, ohm readers, puff counters, as well as an incredible amount of necessary safety features.
8. How do I know if a box mod is right for me?
Getting a box mod is all up to personal preference. They have become fairly popular recently, inspiring questions regarding their ability to suit one's vaping needs. Will they suit yours? That is up to you.
If you've never used an unregulated mod of any sort, it isn't wise to start with one now. First you must learn the ins and outs of Ohm resistance, so it is best to stick with a regulated mod if you have interest in boxes. If you must use an unregulated mod, educate yourself on the safety precautions you must take first.
If you would like to learn how to drip, box mods are a great way to go, however. Most generally, people who drip do so on a regulated and/or unregulated box mod, depending on preference. Again, only use unregulated if you are confident that you know what you are doing.
Something else to consider is the shape of the mod. They are all going to be big and square and somewhat difficult to hold in your hand, although some people believe they are more comfortable to hold than other devices. You should hold one to get the fell for it before you determine whether or not you want to purchase one, especially if you are more accustomed to tube-style vapes.
There are a number of different shapes and sizes when it comes to box mods, and you can check out many of them online or in stores to see which one better fits your hands and suits your needs.
Still have questions? We're here to help. Contact our customer service team for more information.