SToK USA is a newer manufacturer of vaporizers that is making a name for itself with the creation of their devices for wax collection, known as the R Series. The slogan for the company is #ThisThingRips, making the bold claim right off the bat that their portable vaporizer pens rival the quality of rig style waxy oil models.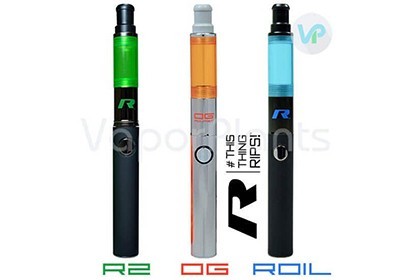 Pros:
Affordable price on the complete series of wax units
Advanced air flow design reduces draw resistance
Overall very good vapor quality
Very simple to use
Easy to load
Stylish design that resembles an electronic cigarette
Long battery life
Cons:
Polycarbonate plastic chambers do detract from vapor quality
Short warranty
Vapor quality is a little lower with the R Series 2 wax pen
R Series Roil is a little large and not as compact
In-Depth of SToK R Series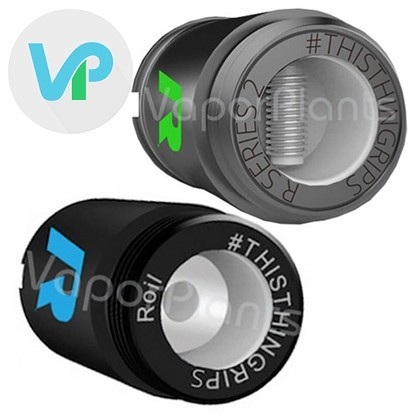 - Price - One of the biggest selling points of both the Roil and R2 in the R Series is their price. The Roil sells for around $80, while the R2 retails for about $50. That's much less than some of the high-end wax vaporizer units like the ones from Source.
- Vapor Quality - Both of the R Series provide a great vaping experience. They both give you large clouds of potent, smooth vapor; however, the ceramic coil-less heating chamber in the Roil tends to outperform the R2's ceramic rod. While the effects may be similar to a rig, it's important to note that these vapes do have polycarbonate plastic heating chambers rather than metal. This does slightly reduce the flavor and purity of vapor.
- Guarantee - The SToK R Series only have 90-day warranties. That's a lot shorter than the 5-year warranties that Atmos RX provides on their vape pens.
- Prep Time - Both of the wax pens offered by SToK USA heat up quickly and are easy to load. The R Series Roil is extra simple due to its deep dish design.
- Portability - The R2 is very compact in size and easy to carry with you. The R Series Roil is larger and a little more bulky; however, it's by no means the biggest wax pen vaporizer on the market.
- Ease of Use - The R Series are simple to use with one button functionality. Both have innovative air flow systems that give you a nice draw with little to no resistance.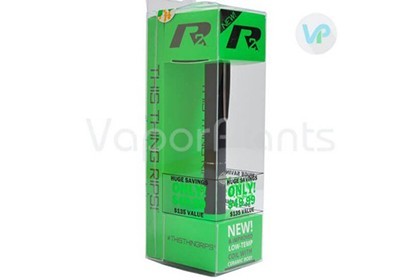 - Heating and Temperature Regulators - With the SToK R Series 2 Vape Pens, you only have one heat setting to choose from. It's optimized to work well with thicker and oilier waxes, though.
- Power Supply - The R Series Roil has a very long lasting battery. The R Series 2 offers impressive battery life for a vape of its size, thanks to its processor chip.
If you're looking for a cheap vaporizer that is able to provide reliable performance and great vapor quality, the SToK R Series wax vaporizer pens are a good choice. The R Series Roil will give you a slightly better experience, but its size might make it a little less desirable if you want a very compact vape pen for sale.
For more information, or to purchase one of these devices, you can check out the SToK R Series Roil and SToK R Series 2 pages. We'll be glad to answer any questions you have about the vape pens, too.