The Flowermate Vaporizer is a dry herb vaporizer that runs on a battery and is designed for enjoying aromatherapy on the go. There are a number of benefits to choosing this vaporizer, as well as a few drawbacks that you should be aware of before you purchase.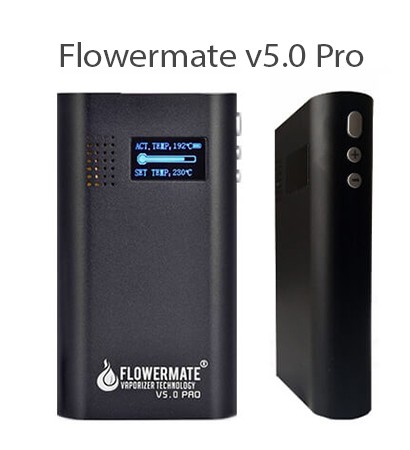 Pros
Very low price compared to other portable vaporizers
Good vapor quantity
Efficient vaporization
Fast heat-up time
Compact vaporizer
Easy-to-use controls
Choice of temperature settings
2 batteries for very long battery life
Cons
Strictly a dry herb vaporizer
No attachments or accessories are available to use it for oil or wax
Vapor quality does diminish toward the end of a session
Yet it is still acceptable when you consider the cost of the vaporizer
Moderate draw resistance
Can come apart in your pocket
In-Depth of the Flowermate Vaporizer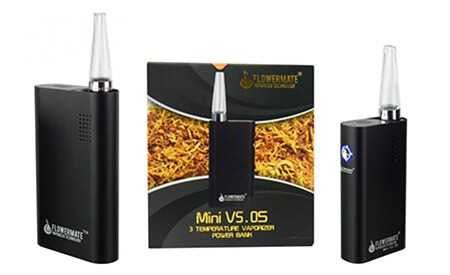 - Price - The standard Flowermate 5.0S retails for around $100, making it one of the least expensive portable herbal vaporizer options available.
- Vapor Quality - With the Flowermate 5.0S, you'll get plentiful clouds of vapor, and enjoy efficient vaporization of your material. The vapor quality begins as above average in terms of its taste and smoothness, but by the end of a session, the vapor can become a little flavorless and hot.
- Guarantee - The Flowermate 5.0S is backed by a 1-year warranty, which is shorter than what's offered on some other portable vaporizers; however, for one in this price range, it is about average.
- Prep Time - You can expect the Flowermate 5.0S to be ready for use within a few seconds of powering it on. You will need to take the time to grind your herbs very finely to get good vapor quality with this portable vape.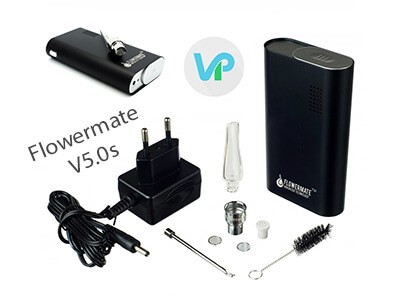 - Portability - The Flowermate 5.0S is about average size for a portable vape. While it's larger than a vape pen, it's still rather convenient to carry. One problem with the vaporizer is that the bottom part sometimes comes off, which can be annoying if you're carrying it in your pocket.
- Ease of Use - With the Flowermate 5.0S, you may experience some draw resistance. Beginners might need some time to adjust to this. The controls for the dry herb vaporizer are very simple and straightforward.
- Temperature Options - The Flowermate 5.0S has three different temperature levels available, so you can customize your vaping experience. During tests with the herbal vaporizer, the middle setting proved to be the best of the three.
- Battery - One of the biggest benefits of the Flowermate 5.0S Vaporizer is that it has two batteries inside, which gives it an exceptionally long battery life of 90 minutes to 2 hours.
Related: for more available options, see best vaporizers
Video: FlowerMate Vaporizer in action