Vaping has truly become a mainstream activity. Even celebrities like George Lopez, have been spotted carrying aromatherapy dry herb vaporizers, when they are out and about. With more people seeking methods for how to quit smoking and use of herbs, the understanding of vaporizers is only expected to increase!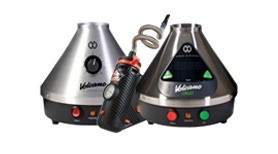 Vape movement growing for over a decade
While the momentum of the vape movement has been growing for well over a decade. It can be argued that the Volcano desktop vaporizer by Storz and Bickel is largely responsible for popularizing the use of vaporizing legal dry herbs and aromatherapy herbal blends. Thanks to new handheld vaporizers, vaping is now compact in size and modern in design. The portable pocket size vapes, has made vaping as convenient as operating e-cigarettes, allowing people to enjoy traditional vaping while on the go.
Evaluating Future Predictions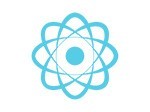 So, what are you likely to find in vape shops and smoke shops in years to come? Judging by recent trends, you can likely expect to find more designs and products, such as vaporizer pen, simple to use and highly portable. Newer designs will also most likely feature longer battery life. Legal dry herb vaporizers will provide denser vapor, and they will appear increasingly different from the vaporizers we use today. Following the arrival of the Pax 2, rival manufacturers are working hard to provide new and innovative solutions that can compete with the impressive portable vaporizer.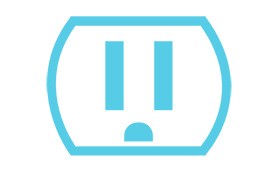 Future Of The Desktop Vaporizer
With so much attention being placed on portable vaporizer models that compete with electronic cigarettes and other e-cig related products allowing for herbal vaping you might think that the tabletop vaporizer is on the path to extinction. However, that's not likely to happen. There are still many vaping traditionalists who prefer top-of-the-line desktop vaporizer models, such as the Volcano Digit or Classic, over portable designs. It's likely that sales of the Volcano by Storz and Bickel will remain strong in coming years, especially due to the fact that the majority of manufacturers are focused on creating new portable vapes rather than improving on tabletop designs.
Whatever the future of vaping holds, you can count on VaporPlants to keep you abreast of changes. We stay up to date on the latest technologies and are committed to sharing news about upcoming designs with our customers. We will also continue to expand our inventory to offer new models that meet our high quality standards as they arrive on the market. Contact Us today to learn more about our lineup of acclaimed vaping products. We can help you find the perfect vaporizer to match your lifestyle and budget. We look forward to hearing from you!
To check out many of VaporPlants' Product Reviews, click here.