Using dry herb vaporizer pens, can be disappointing if you choose the wrong unit. Many herbal vaporizer pens end up burning herbs rather than vaporizing them because they feature powerful conduction heating systems positioned directly against the material. The Grasshopper pen has an alternative design that promises to never combust herbs. But does it work? Read on to find out.
Pros:
Exceptional vapor quality
Very stylish design available in stainless steel, titanium, or colored finishes
Design makes it look like a writing pen
Lifetime warranty
Replaceable batteries
Adjustable temperature settings
Very easy to use with little to no draw resistance
Cons:
Cost
LED light is bright, which makes it a little conspicuous
Mouthpiece tip can get hot
Grasshopper Vaporizer Reviewed
Rating:

8.8

/

10

by VaporPlants
To purchase a similar model, click below:


Use coupon code 'VPR' to save 10% OFF
Breakdown of Grasshopper Vape
| | |
| --- | --- |
| | Grasshopper |
| Price | $180-280 |
| Materials Type | Dry Herb |
| Heating Style | Convection |
| Oven Material | Stainless Steel (walls and a permanent screen) |
| Oven capacity | .3 grams (1/4 teaspoon) |
| Vapor Path | Silicone |
| Removable Battery | Yes |
| Battery Life (Usage time) | 30-40 draws (3-4 chambers) |
| Charger | USB |
| Charge time | 1 hour |
| Bluetooth / APP | No |
| Heat-up Time | 15-30 seconds |
| Easy to Load? | Yes |
| Draw Resistance | Moderate |
| Vapor Production | Moderate |
| Vapor Smoothness | Low |
| Flavor / Taste | Low |
| Odor Level | Moderate |
| Precise Temp Adjust / Temp Range | 266° – 410° Fahrenheit (130°-210° C) |
| Vape While Charging | No |
| Warranty | Limited Lifetime |
In-Depth of Grasshopper Vape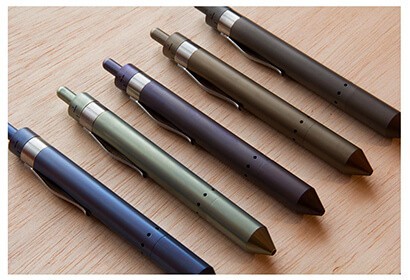 - Price - The Grasshopper pen is one of the most expensive options if you're looking for a vaporizer for herbs. The stainless steel version retails for $175, while the titanium and colored versions sell for $225. Still, when you consider all of the benefits and the performance of the portable vaporizer, the price tag is reasonable.
- Vapor Quality - With the Grasshopper vaporizer, you get pure convection heating that makes the unit incredibly efficient. You won't have to worry about wasting material with this dry herb unit as it thoroughly and evenly vaporizes material. With the Grasshoper, you'll get generously sized clouds of flavorful, smooth vapor. The unit truly rivals the performance of high-end models like the Pax 2, the Crafty, and the Firefly.
- Guarantee - With the Grasshopper, you get an unbeatable lifetime limited warranty.
- Prep Time - The generously sized oven in the Grasshopper device is very easy to load. The vape pen reaches working temperature in seconds, which is quite rare with convection technology.
- Portability - It's difficult to tell the Grasshopper apart from a writing pen, as it's designed to look identical and even has a pen clip attached to it. The only thing that detracts from the stealthy design is the LED light, which is very bright.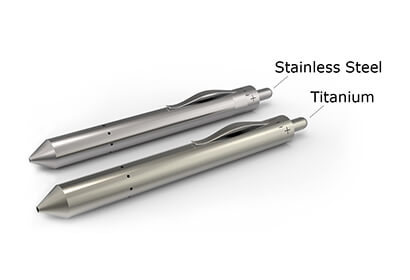 - Ease of Use - The Grasshopper pen has a simple to use design. Draw resistance is minimal, and you don't need to master a special technique to get a good cloud size with the unit.
- Heating and Temperature Regulators - With the Grasshopper, you can choose the temperature that you prefer from 266 degrees to 410 degrees Fahrenheit. The thermoregulation technology of the herbal pen is exceptional, allowing the unit to remain at your desired temperature throughout use. During long sessions, the mouthpiece can become very hot, so it's best to take a break every now and then to let the unit cool down.
- Power Supply - The Grasshopper one of the few portable vapor pens on the market to use replaceable batteries. This is a major perk, as it allows you to purchase spares to charge and have at the ready. On a single charge, the battery can last through 60 minutes of vaping, which is an average battery life for a vaporizer of this size.
If you're looking for a unit that can perform as well as the best vaporizer, the Grasshopper vaporizer is truly the one to choose. This vape pen excels in terms of its ease of use, compact design, and vapor quality, and its downsides are greatly outweighed by its many benefits.