The Herbalizer is one of the best vaporizer models to hit the market, and it's definitely a major innovation in vape design. With features that have never before been seen in personal vaporizers, the Herbalizer has a lot to offer in terms of benefits and very few drawbacks. Keep reading to learn all about this vaporizer for dry herbs.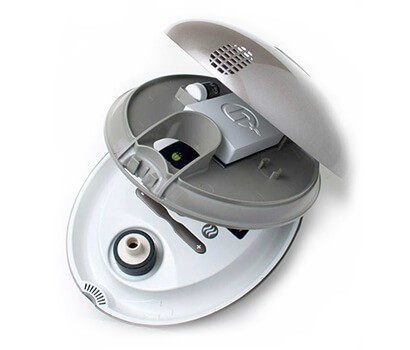 Pros:
Very good vapor quality; one of the finest in terms of performance
Is ready to vape much faster than others
State-of-the-art temperature control system that is highly accurate
Very versatile with vape and aromatherapy capabilities
Four modes of vaping operation
Optional fan mode and the ability to vape any type of material
Magnetized design prevents spilling
Very simple to use vape bags
Cons:
Very expensive; may be out of reach for some vape enthusiasts
When the cooling fan comes on, it can be noisy
Included cleaning brush is of low quality, but this is a very minor complaint
Whip may fall out during vaping
Vapor balloons do not last as long as other brands
Storage lid can come loose
In-Depth of the Herbalizer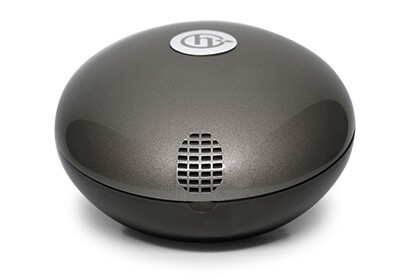 - Price - With all of the sophisticated features found in the Herbalizer model, it's not really a surprise that it is one of the most expensive desktop vapes that money can buy. The recommended retail price is $799, which is even more expensive than the Volcano Digital Vaporizer. The price really makes this device for experienced vape enthusiasts who truly want the best.
- Reputation – the Herbalizer has already acquired legions of loyal fans who are raving about it in online reviews. In any of its available modes of operation and with any type of material, the Herbalizer is very efficient and provides cool, thick vapor. Most people agree that the quality of the vapor rivals that of the Volcano Vaporizer, which up until the Herbalizer really didn't worry about the competition.
- Guarantee - it comes with a 2-year warranty and a 5-year guarantee. For the first 2 years, many parts will be replaced or repaired for free if they break. If anything goes wrong after the warranty, or a part breaks that isn't covered by the warranty in the first 5 years, the company will sell you a new Herbalizer for half price. This is a very unique guarantee that sets it apart from models, including the Volcano classic and digit, which only has a 3- year warranty.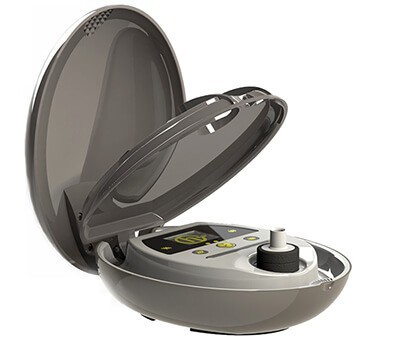 - Prep Time - So far, the Herbalizer offers the fastest heat-up time of any desktop vaporizer. Once you set the temperature, it's ready for use in 5 to 10 seconds, about the time it takes for a vape pen to heat up. That's compared to the 5 to 15- minute wait time you can expect from most tabletop vaporizers. The fast heat-up time is due to the unique heating system, which uses a halogen bulb rather than a metal coil or ceramic heating element.
- Versatility - This model is one of the most versatile desktop vaporizers ever made. With it, you can vape all types of dry herbs, tobacco, waxy concentrates, and e juice. The device can be used in traditional vape or aromatherapy modes. There are also four different draw options in vape mode. You can use the vaporizer as a bag-style model, a traditional direct draw whip-style, as a whip vaporizer with forced air for an easy draw, or in freestyle mode. Freestyle mode means that the vapor is just released into the air for you to inhale.
- Privacy - Shaped like a bowl and very sleek, it doesn't stand out, and is difficult to identify as a vaporizer, even when it's in plain sight. As a cool extra feature, it has a storage compartment in its lid, so you can stash your vape accessories, and even your herbs inside. There are some reports of the lid coming loose after it has been used awhile.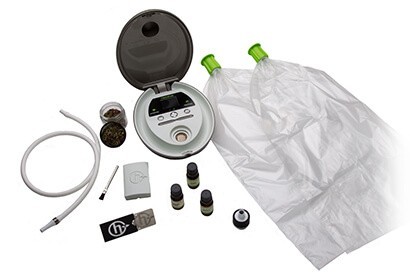 - Ease of Use - The Herbalizer vaporizer is simple to load and very straightforward in terms of its operation. The vape bags are one of the easiest to use on the market today because they have a squeeze valve that keeps vapor inside automatically until you squeeze on the end to draw. The whip connection is also hands free, but it can come loose easily.
- Heating and Temperature Regulators - Another big selling point of the Herbalizer is that it has very precise temperature controls. The sensors monitor the heat levels right on the herbs many times every second and keep adjusting the heat to maintain a constant temperature. For those who like to adjust the potency of their vapor by vaping at different temperatures, this feature comes in very handy. It's very easy to set the temperature with the LCD display, and there is little to no risk of combustion when you choose the ideal temperature setting for your materials.
You can learn more about the Herbailzer by checking out the product page link above at VaporPlants.com, or by contacting us for answers to specific questions.
Video: Herbalizer in action