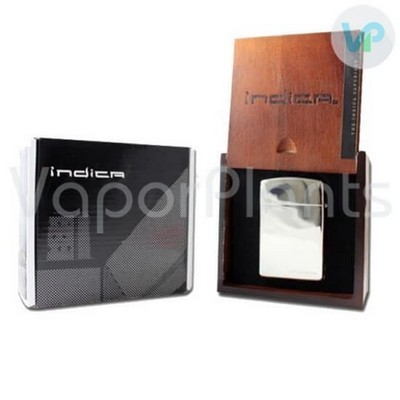 The Indica Vaporizer was a very unique device that has been prized for how compact it is. Designed to look like an over-sized lighter, with a powerful battery and an extra-large heating chamber, this dry herb vaporizer has five heat settings and heats up quickly. Some people do find it difficult to set the temperature until they adjust to the design of the vape. Read on to learn more about the benefits of this vaporizer.
Pros:
5 heat settings allow you to customize the temperature
Very compact design that resembles a Zippo lighter
Large herb chamber
Very fast heat up time
Can be used while it's charging
Longer battery life than other vapes
Cons:
More expensive than many other portable models
Setting the temperature is a little complicated
Automatic shutoff timer is short
Vapor quality is only about average
Longer charging time than other vaporizers
Indica Vape is discontinued
Rating:

7.1

/

10

by VaporPlants
To purchase a similar model, Alfa by GoBoof, click below:


Use coupon code 'VPR' to save 10% OFF
In-Depth of the Indica Vape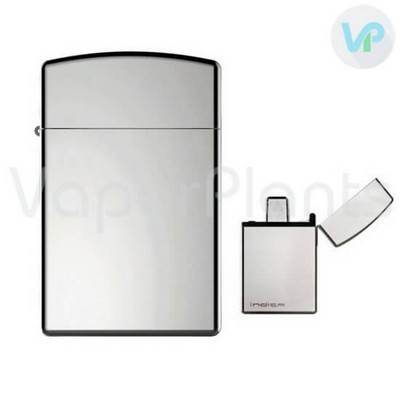 - Price - This portable vaporizer has a suggested retail price of $320. You can find it on sale for around $200, but even at this price, it is one of the more expensive portable vapes on the market.
- Vapor Quality – Compared to other portable models in general, the Indica vape provides vapor quality that is below average compared to others in its price range. The clouds are thinner than what you'll get from some other models, and it tends to be warm, and not as flavorful as what you'd expect from a high-priced unit.
- Guarantee - At 1 year, the warranty on the Indica portable vaporizer is about average.
- Prep Time - The Indica can be filled fairly quickly. Setting the temperature on the Indica vaporizer requires you to push a button multiple times, which is a little inconvenient. The herbal vaporizer pen does reach working temperature faster than many other vapes, as it can be ready in 60 seconds or less.
- Portability, Size, and Privacy - The biggest selling point of the Indica is that it is very compact. Because it looks like a lighter, most people won't notice it is a vaporizer. The vape is one of the smallest portables on the market, and will easily fit into your pocket, yet it has a large herb chamber to cut down on the need for refilling during sessions.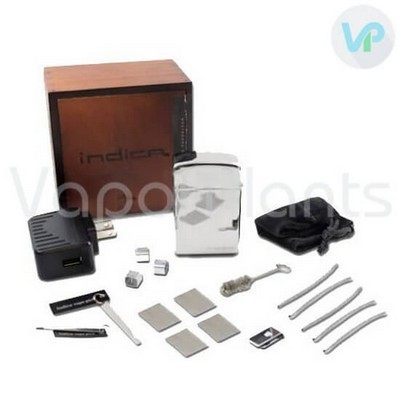 - Ease of Use - You can expect a learning curve when you first start to use the Indica Vaporizer, as it takes some time to master the optimal draw technique for this vape. The device's auto shutoff timer has a very short setting, which can get in the way of enjoying long sessions.
- Heating and Temperature Regulators - The Indica Vaporizer offers five temperature settings, ranging from 340° to 412°F. This is a definite plus, as it allows you to select the right temperature to customize your vaping session.
- Power Supply - With the Indica portable vaporizer, you can vape for up to 90 minutes on a single charge, which is longer than the norm for dry herb vapes. It does take the vaporizer longer to recharge than many other vapes, but you can continue to vape while the unit is plugged into the wall and recharging.
Tips for Using the Indica Vaporizer
Always grind your herbs as finely as possible for best results from the Indica.
Pack the chamber tightly. You don't want it to be jammed in wall to wall, but the herbs should not be able to move freely.
If you want a shorter vape session, pack the chamber half full and then add the included metal spacer.
Draw slowly and evenly for best vapor production.
Brush the herb chamber out after every use.
Clean the mouthpiece with rubbing alcohol every 3 to 4 uses.
The Indica vape is best suited for vaping on the go, and will most likely please someone who is most concerned with protecting their privacy, rather than with having impressive vapor quality. All in all, this vaporizer receives a total score of 71/100. You can learn more about it here at VaporPlants.com.