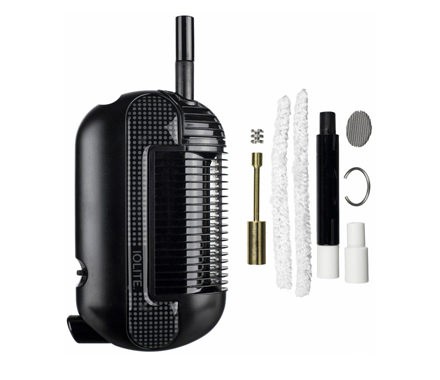 Iolite Vaporizer is a portable vaporizer unlike any other on the market, as it is powered by butane rather than batteries. Made by Oglesby & Butler, the vaporizer is most commonly used for dry herbs, but is also handy for vaping with tobacco blends.
Pros:
No battery life restrictions or need to recharge
Iolite makes it very convenient for use on the go
Vaporizer has a very compact
Stylish design that comes in a number of colors
Vapor produced by the model has a fresh taste
No special draw technique required to use vaporizer
Cons:
Iolite Vaporizer is larger than other portable models
Vaporizer can become hot to during long vaping sessions
Vapor is less dense than with other portables
But it does not diminish the effectiveness of the vaporizer
Iolite Vaporizer is discontinued
Rating:

7.4

/

10

by VaporPlants
To see our Best Vaporizers category, click below:


Use coupon code 'VPR' to save 10% OFF
Key features of the Iolite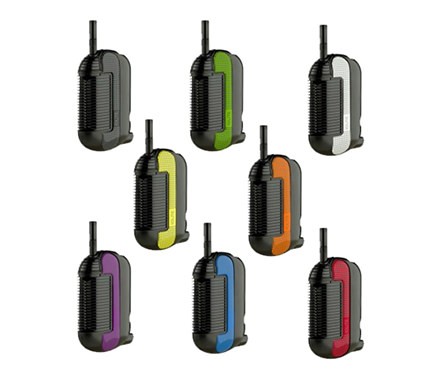 - Price - Iolite Vaporizer was the most expensive vaporizer on the market when it debuted in 2008, its retail price is $250. Right now you may find them selling for around $170, making it a low-mid priced option.
- Reputation - In online reviews, the Iolite Vaporizer scores very well, and it is frequently recommended by owners of smoke shops and vape shops. The vaporizer has a reputation for creating a great tasting vapor; however, the vapor it produces is not very thick. As a result, some people mistakenly think that they're not getting much vapor when they first use it – but remember, this is just one of the features in their design.
- Guarantee - Iolite Vaporizer is warrantied for 2 years by the manufacturer, which is competitive with most other portables and offers a longer warranty than some other models.
- Prep Time - It takes roughly 2 to 5 minutes for the Iolite Vaporizer to reach its ideal working temperature and be ready for use.  Before the first use, you should allow it to sit for a few minutes after filling it, but before turning it on.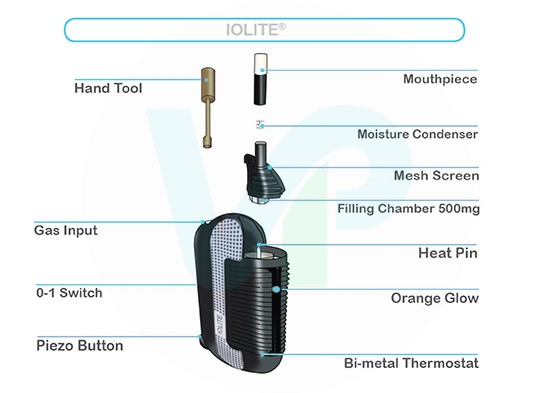 - Portability, Size and Privacy - Iolite Vaporizer measures 4.25 inches in length by 2.25 inches in width by 1 inch in depth, so it's about the size of a digital walkies talkie. It is a bit cumbersome to carry in a pocket; however, the design is very compact. Most people won't recognize it as a portable dry herb vaporizer.
- Ease of Use - Even if you have never vaped before, the Iolite Vaporizer is very easy to use. You simply draw directly from the mouthpiece, as if you were drinking through a straw.
- Heating and Temperature Regulators - Iolite Vaporizer has an effective temperature regulator that allows its internal temperature to reach 374 degrees Fahrenheit.  Although butane is used to power the conduction vaporizer, reports of combustion occurring with the vaporizer are very rare.  Some people find that the vaporizer becomes hot to the touch and difficult to hold when it's left on for long periods of time.
- Power Supply - Iolite Vaporizer is shipped empty and must be filled with standard butane prior to use. There's no need to worry about batteries with this model, but it will need to be refilled with butane on a regular basis.
Click here to see IOLITE Vaporizer User Instructions Manual