If you're looking for a vaporizer for vaping herbs, you want to make sure that you're actually vaping and not burning your herbs. Many dry herb models tend to cause combustion, so you're not really vaping when you use one of these herbal models. That doesn't mean that you have to resort to using a bulky desktop vaporizer, or a large portable vaporizer to get a true vaping experience. The KandyPens K-Vape Micro DX gives you the convenience of a vaporizer pen with the performance of a portable, making it a great dry herb model for many users. Read on to learn more about its benefits.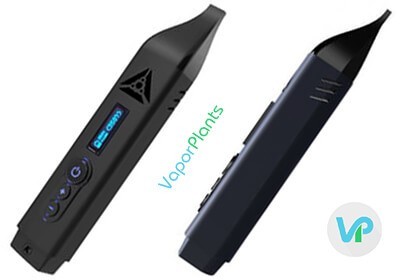 Pros:
No risk of combustion
Smaller than other portables
Excellent vapor potency and good smoothness
Above average flavor
Precise temperature controls with OLED display
Simple to use and load
Long battery life
Cons:
Plastic mouthpiece affects taste
Not as compact as a vape pen
Vapor takes time to get thick
K-Vape Micro DX is discontinued
Rating:

7.2

/

10

by VaporPlants
To purchase a similar model, click below:


Use coupon code 'VPR' to save 10% OFF
In-Depth of the K-Vape Micro-DX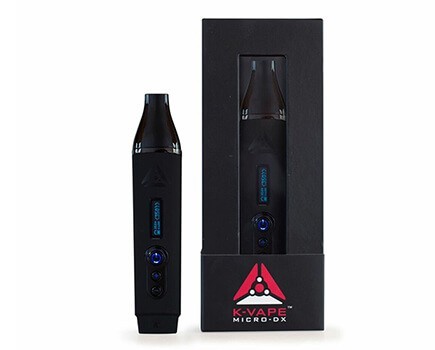 - Price - The KandyPens K-Vape Micro-DX hand sells for around $200, so it's more expensive than most similar models, but about average price compared to most portables. When you consider its unique features, the unit is well worth the cost compared to that of a vape pen for herbs.
- Vapor Quality - With the K-Vape Micro-DX, you can produce good sized clouds of vapor that are extremely potent. While the vapor is smooth, the plastic mouthpiece on this vape can diminish the taste slightly. This unit uses True Convection technology to heat up herbs, so there is no risk of combustion. As a result, you won't end up with that burned taste that is all too common with herbal models.
- Guarantee - The K-Vape Micro-DX has a lifetime limited warranty, something that is very uncommon among portable vaporizers and vape pens.
- Prep Time - Very easy to load, the K-Vape Micro-DX gets hot very quickly, so you'll be vaping within a minute. For best results, make sure that you grind your herbs finely prior to use. It can take a little time for thick vapor production to begin, even after the vape reaches working temperature, but this is to be expected from a convection vape.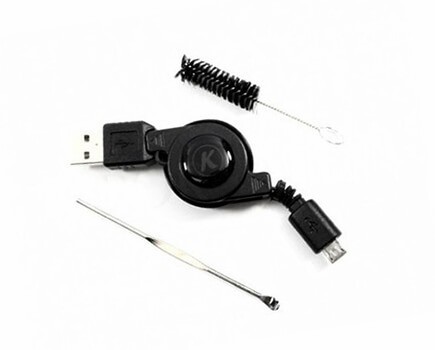 - Portability - While the K-Vape Micro-DX is larger than a typical model for dry herbs, this device is still a pocket vaporizer. It's no bigger or heavier than an iPhone. Because it is a little larger than a vape pen, though, it is a little more conspicuous and less compact.
- Ease of Use - The K-Vape Micro-DX is very simple to use and has very little draw resistance. There are plus and minus buttons for setting the temperature and a digital display; however, the screen may be a little small for some users.
- Heating and Temperature Regulators - You can set the temperature of the K-Vape Micro-DX to the precise level that you wish from 350 to 430 degrees Fahrenheit. The convection technology allows the vape to remain at a steady temperature throughout a session.
- Power Supply - On a single charge, the KandyPens Micro-DX can be used for 3 to 4 hours. Recharging is easy with the included micro USB cable.
If you're looking for a small vaporizer, that can hold its own as one of the best dry herbal models on the market, the KandyPens K-Vape Micro-DX is one of the top units to choose. You can learn more about this unique device on its product page, as seen above.