Magic Flight is one of the most well-known manufacturers out there, thanks to the success of their first design, the Magic Flight Launch Box vaporizer or MFLB. The Launch Box for dry herbs, is a favorite among many vapor enthusiasts, and now, there is a second Magic Flight for fans to try. The vape is made for waxy concentrates and is called the Magic Flight Muad-Dib Concentrate. Let's take a look at its features.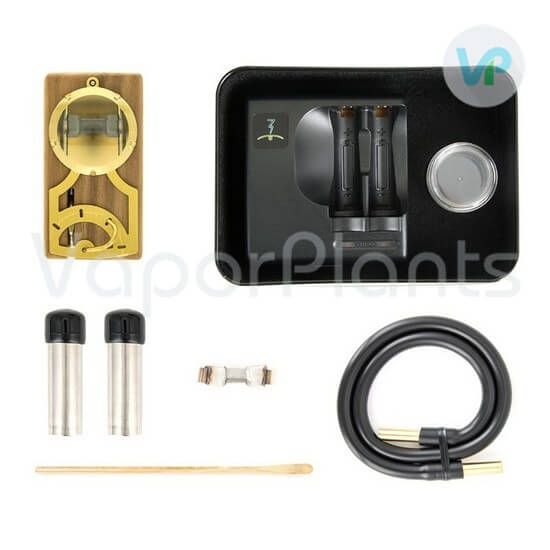 Pros:
Handcrafted design made from premium hardwood
Very low price when you consider the quality
Lifetime warranty, the best in the industry
Exceptional vapor quality
Batteries are replaceable
Cons:
Only used with waxes
Very small chamber, enough concentrate for one hit
Whip is difficult to draw from at first, needs practice
Charge time is long
Muad-Dib vs MFLB Wax Tray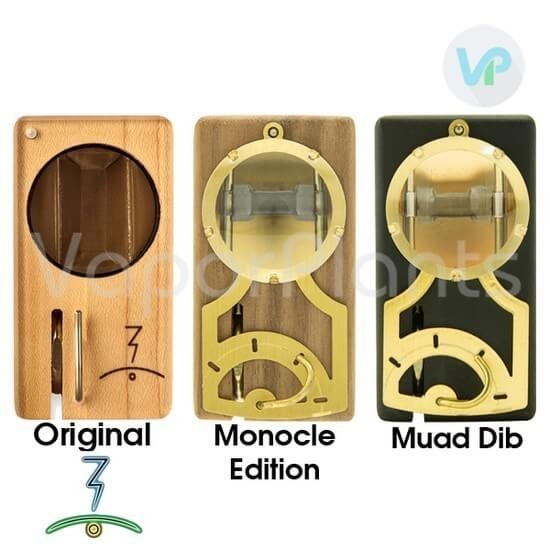 When you purchase the Launch Box wax tray to turn your traditional MFLB into a dab vaporizer, you will receive two trays, which each serves a different purpose. The first tray is called the Unscreened Tray. Use this tray with concentrates that are a little coarser and will not liquefy fully when you heat them. This tray is made from stainless steel and will naturally discolor with use over time. The other tray, the Screened Tray, is made for concentrates that are able to completely turn to liquid when heated, and it is made from a mixture of stainless steel and glass.
For best results, it is recommended that you use the wax tray with a power adapter and a water pipe rig or whip attachment; do not use this with a draw stem or in native mode. All you have to do to use it is place an amount the size of a match head onto the tray. Power it on in pulses to heat the material until it is absorbed. At this point, you don't want to see any vapor produced. When it has been absorbed, the tray is ready to use. Simply engage the power and wait for visible vapor to form. Only inhale after you see it beginning to generate vapor.
In closing, the Magic Flight Muad-Dib is definitely going to do for wax pen vaporizers, what the MFLB did for dry herbal vapes. This unit is truly impressive and will make a great addition to any serious vapor enthusiast's collection.
In-Depth of the Muad-Dib Concentrate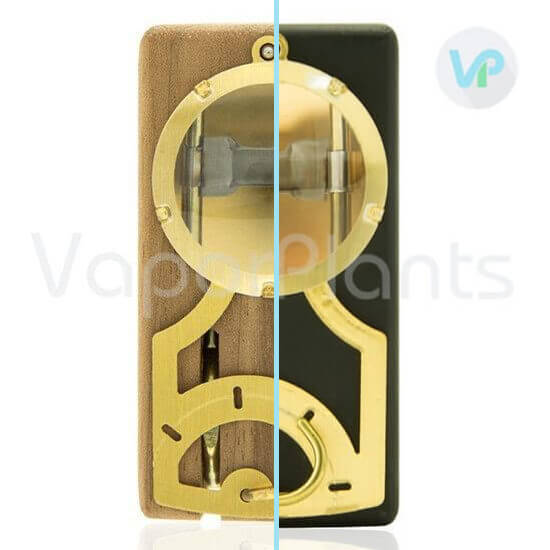 - Price - Like the Launch Box, the Magic Flight Muad-Dib Concentrate is completely handmade out of wood, yet it's available for a low price. The recommended selling price of the new Magic Flight box is around $170.
- Vapor Quality - From a quality standpoint, there really isn't a better way to vape wax than with the Muad-Dib Concentrate. You will get truly exceptional vapor from this portable vaporizer every time. This device completely liquefies wax and produces a tasty, smooth vapor that you'll swear came from a desktop unit.
- Guarantee - Magic Flight offers a lifetime warranty on the Muad-Dib, putting this model for wax ahead of most other portable vapes, which are usually warrantied for 1 to 5 years at best.
- Prep Time - It's very easy to load this model with the included spoon. The liquefaction of the wax happens almost instantaneously when you push in the button, so there is no wait for vaping.
- Portability, Size and Privacy - The Muad-Dib will fit into your pocket with ease, and it's very durable, making it safe to use on the go. When the battery isn't in place, it's its hardly recognizable as a vaporizer. People who don't vape could easily mistake it for some kind of decorative item.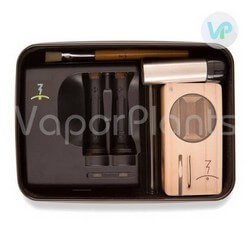 - Ease of Use - The only real downside to the Muad-Dib is that it can be challenging to use at first. You can't comfortably draw right from the device because of the extreme temperature of the chamber, so you need to use the included hose mouthpiece. To get a good flow of vapor, it's best to start a draw before you push in the battery and then continue to draw even after you release the battery. It is made for vaping one hit at a time. Some people might think this is inconvenient, but the vapor is so potent, you probably won't need more than one or two hits for a satisfying experience.
- Heating - The Magic Flight Muad-Dib Concentrate is optimized to heat up waxes that become completely liquefied without combustion occurring. You do need to make sure that you only use pure concentrates that will completely melt to get good results.
- Power Supply - Magic Flight gives you two 2000 mAh external batteries to use with the MFLB. This is nice because you can replace the batteries without any hassles. The battery life is pretty long compared to other vaporizers. When you consider that you'll probably only be taking a hit or two per session with the vape, you may not need to recharge the battery for several days or even a week. The batteries do take a little long to charge, but with two, you can always have one ready.