If you're searching for a vaporizer that you can use on the go, the Nimbus Pen is a model that could have been considered. It was designed as a waxy oil vaporizer pen that is used for enjoying concentrates, and has a number of benefits.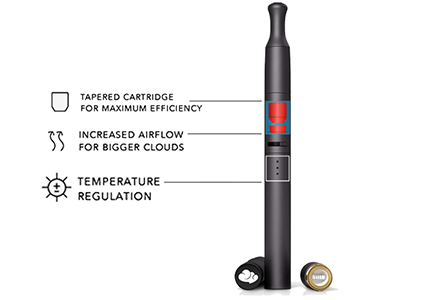 Pros:
Excellent value for the money
Incredibly potent vapor
Provides large draws
Above average vapor taste and smoothness
Easy to load and clean
No draw resistance, clog-free operation
Attractive design with easy-to-grip matte finish
Cons:
The lights can be difficult to see at different angles
Light at the end of the vape pen is bright, making it less compact
Due to the power, can be too intense for beginners
Not as good for people who prefer short draws
Nimbus Vape is discontinued
Rating:

8

/

10

by VaporPlants
To purchase a similar model, click below:


Use coupon code 'VPR' to save 10% OFF
In-Depth of the Nimbus Vape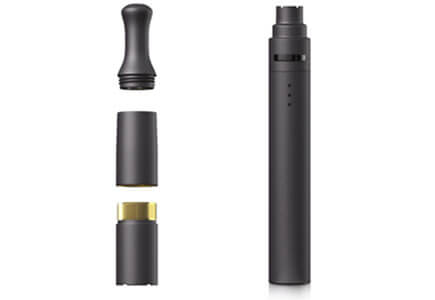 - Price - This model is discontinued.
- Vapor Quality - Inside the Nimbus Pen is a large ceramic lined atomizer with a ceramic rod encased wick wrapped with heavy-duty kanthal wire. Because of the use of these high quality components, this wax vape pen is able to provide very large vapor draws. The potency of the vapor produced is really second to none, so this vape is a favorite for experienced users. Both the vapor taste and smoothness are above average as well.
- Guarantee - With the Nimbus, you get a 365-day warranty, which is about average for a vape pen of this price.
- Prep Time - The Nimbus holds about .25 grams of material, which is enough for about 30 very potent, large draws. The vape can be loaded quickly, and its warm-up time is average.
- Portability - Small enough to fit in your pocket, the Nimbus Pen is a vapor pen that's easy to use on the go. The vape does have a rather bright yellow light that makes it less compact. To make up for this, the engineers at Nimbus created a stealth mode feature that allows you to turn off the light mid-draw; however, using this feature is a little awkward and makes the vape harder to use.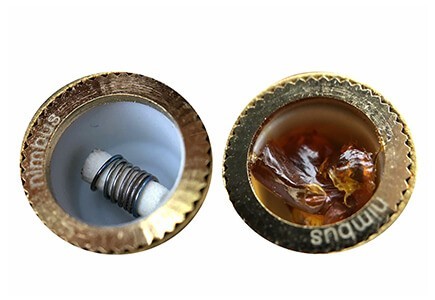 - Ease of Use - The Nimbus Vaporizer has just one button, which has a very unique raised design. This makes it easy to click and sets the Nimbus apart from other models. Air flow thru this wax vape pen is exceptionally smooth; the unit doesn't get clogged, and people with breathing problems will find it easy to use. The bottom of the atomizer is tapered, making the vape easier to clean.
- Heating and Temperature Regulators - There are three heat levels offered in the design of the Nimbus, and LED lights allow you to monitor the temperature. It should be noted that the lights can be hard to see when you hold the wax pen at different angles. You'll need to be careful not to set the vape at the wrong temperature due to this issue with the lights.
- Power Supply - The Nimbus has a large vape battery that provides average battery life on a single charge. To maximize the battery life, use the vape at the lowest temperature setting.
The Nimbus is an affordable vape pen that is best for those who like to take large draws of vapor. Because it is so powerful, model is recommended for more experienced waxy concentrate users, even though the model is simple enough for anyone to use.

See Also: Best Vape Pens of 2017